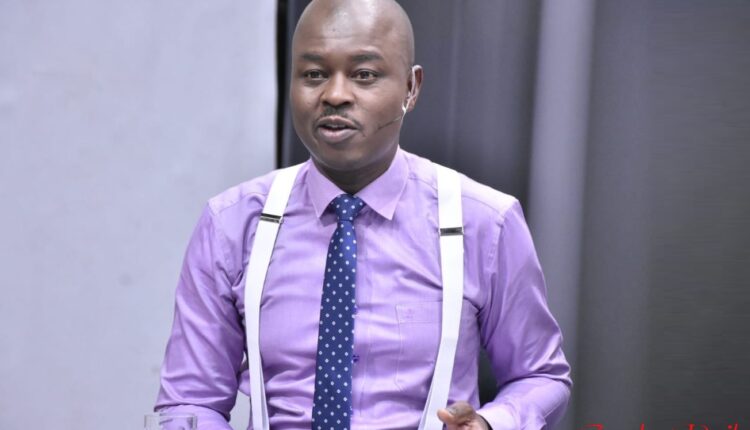 Joe Ageyo Biography, Career, Age, Family, Wife, Education and Net Worth
Joe Ageyo, born in 1973 is a veteran television personality who has been in the media industry for over 20 years, working with Nation Media Group as an Editorial Director for Broadcasting.  Ageyo joined the Aga Khan-owned media house in February 2012 and will be taking full responsibility on April 1st, 2022.
Initially, the seasoned journalist was working with Royal Media-owned station  Citizen Tv as an editorial director.
Ageyo is well known for his high-level interviewing skills, especially when interviewing high-profile guests. Some of the high-profile guests he has interviewed include the Deputy President, William Samoe Ruto, Raila Odinga, and other guests.
While working with Citizen he was part of a very popular show News gang, a roundtable shows that focuses on current affairs issues. The shows also feature other prominent journalists such as Jamila Mohammed, Francis Gashuri, Yvonne Okwara, and others.
Having an MSc in Environmental Governance, he is highly applauded as the pioneer of the environmental journalist in the country. Ageyo was the first Kenyan to start an environmental show called Eco-journal.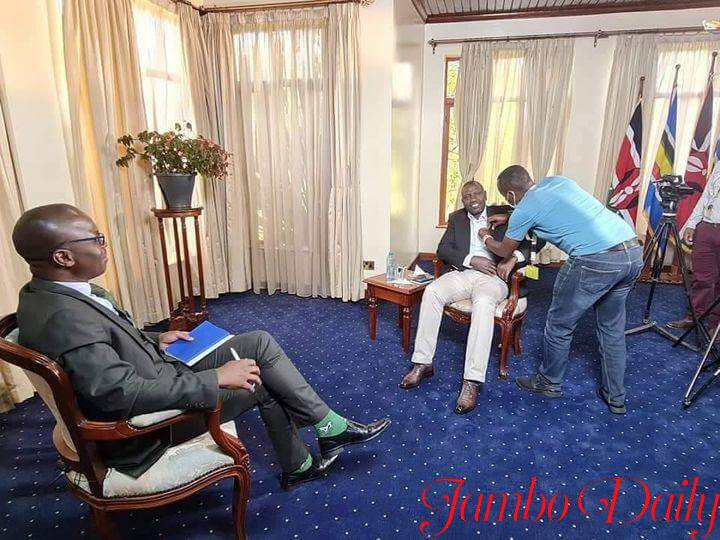 Joe Ageyo Age and Place of Birth
Joe was born in Bondo, Siaya county on 14th April 1973.
Joe Ageyo Family and Wife
He has not revealed much about his parents and siblings. More about his family will be updated by our team as soon as it's available.
Despite being a public figure he has managed to keep his love life under wraps.
Joe Ageyo Educational Background
He is an Alumni of the Sawagongo High School where he performed excellently and secured a position at Egerton University. He pursued a Bachelor's degree in Agribusiness.
After graduating he joined the University of  Nairobi pursuing a Post Graduate Diploma in Mass Communication. He never stopped at that point as he went ahead and enrolled at the University of Geneva in Switzerland.
At Geneva, he pursued Advanced Studies in Environmental Diplomacy. He then proceeded to Manchester University for an MSc in Environmental Governance.
Joe Ageyo Salary and Net Worth
He earns an approximate salary of Ksh 400k without allowances. Ageyo has an estimated net worth of over Ksh 5 million including his assets.
Career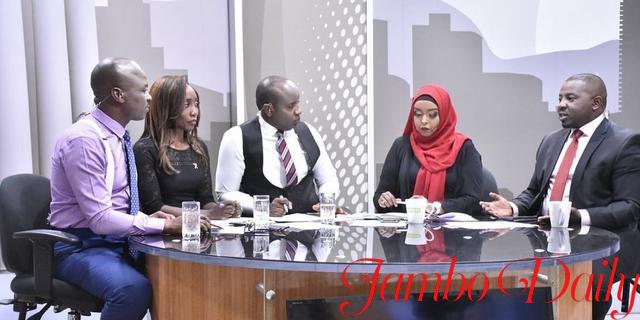 Ageyo started his career at Kenya Broadcasting Corporation (KBC), working as an intern. He worked with the State-Owned station for 6 months with pay since he was an intern.
In 2000, he landed a job at Standard Media Group on KTN where he started his venture on environmental coverage. In addition, he was also the managing director editor at the station.
Five years later he joined the Nation Media Group, serving in different positions including the head of News production. NTV was a place he called home for seven years before going back to his roots.
In 2013, he went back to KTN, where he moderated the Presidential debate which was held at Brook House School on 25th February 2013. After that, he moderated the 2017 presidential debate at the Catholic University of East Africa.
Furthermore, he has also covered numerous international meetings including, the 2007 CITIES conference of parties. He also covered the 11th and 12th sessions of the United Nations.
Ageyo then left Standard Media Group to Join Royal Media service, the largest and most profitable media house in East Africa. With Citizen Tv, he took over as an editorial director taking over from Peter Opondo.
In 2018, Citizen tv revamped its programs creating a newsroom for a new programme by the name of "News Gang". The current affairs programme airs every Thursday at 10 pm after the 9 pm news featuring Joe Ageyo and other distinguished journalists.
After four productive years at Royal Media house, it was time for him to move to the next level. In February 2022, Joe Ageyo made his comeback to Nationa Media Group where he is not a guest considering he had served with the Media house way back before gaining prominence.
As he makes his return, he will be serving in a higher position than before working as Editorial Director for Broadcasting, reporting directly to the editorial chief.
Away from his Television job he is also a member at Climate Change Media Partnership (CCMP). In addition, he is also a member of the International Federation of Environmental Journalism (IFEJ).
Moreover, Ageyo also contributes to the plant's voice, an international-based publication on sustainable development.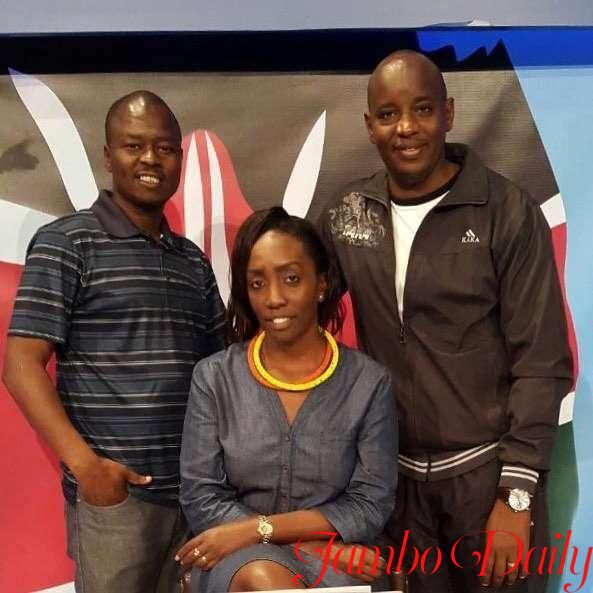 Awards and Achievements
In 2001, he won the Environmental Journalist of the Year Award from the National Media Trust.
2002, he won a World Bank Fellowship and on top of that, he attended the World Summit on sustainable development in Johannesburg, South Africa.