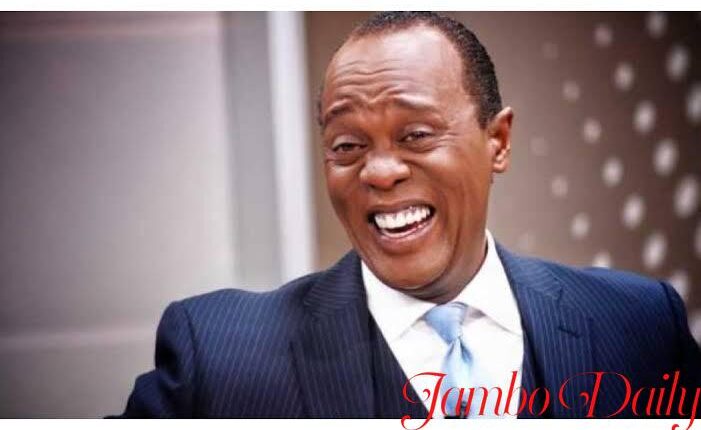 Jeff Koinange Bio, Age, Career, Education, Family, Wife and Net Worth
Jeff Mwaura Koinange MBS is a veteran Kenyan journalist well known for his tag line " Oh My" and his fruity voice that leaves many imitating him. Currently, he is the host of Jeff Koinange Live at Citizen TV.
The Jeff Koinange Live is a talk show, hosted every Wednesday and features prominent people from politicians to businessmen. In addition, he also a radio host at Hot 96, hosting a breakfast show together with Nick Othiambo.
As a journalist he has previously worked with CNN international as it's Africa correspondent serving from 2001 to 2007. He has also worked with K24 TV serving as a chief reporter.
After working with K24 for five years from 2007 to 2012, Jeff was then hired by KTN broadcasting his branded news show, Jeff Koinange Live (JKL). Previously has also served as a Chief news anchor at Africa for Arise TV located in Johannesburg, South Africa.
In 2019, he was appointed to be one of the three judges from East African Countries, overseeing the newly East African Got Talent Show. The show was broadcasted on 4th August 2019.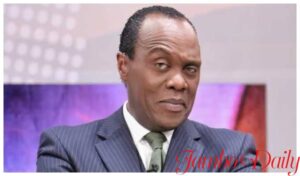 Jeff Koinange Age and Birth Place
Jeff was born on  7th January 1966, in Nairobi Kenya he is 55 years as of 2021.
Jeff Koinange Family and Wife
Koinange is a son of late Fred Mbiyu Koinange and Hilda Wambui Ngoima. He is the grandson of the late Senior Chief Koinange whom Koinange Street is named after.
His mother Hilda is the first born of Mwaura wa Ngoima, a very known and richest farmer from Githiga. His father Mbiyu Koinange was the first Kenyan to open a Petrol Station in Kenya in 1966 and the first Kenyan African to open a car dealer shop. However, his father died in 1966 the year he opened the Petrol Station.
Jeff Koinange is married to Shailla Koinange. The two love birds got married in 1998 and they have been blessed with 1 kid. Initially Jeff was married to Sonya Koinange, however much is not about his past marriage.
Jeff Koinange Education Background
Koinange attended Kingsborough Community College in New York where he graduated with an associate degree. Jeff also hold a Bachelor of Arts degree fro the New York University.
Jeff Koinange Net Worth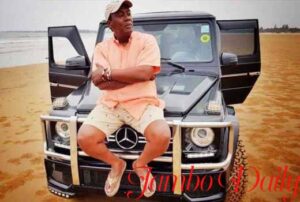 Koinange is one of the highest paid TV and Radio journalist. According to him his net worth is above 50 million Kenyan Shillings.
He is among few Kenyan who owns a Mercedes G- Wagon whose market price is over Ksh10 million without tax,
Career
Koinange began his career in 1991, working for ABC News and served for only one year until 1992. After that, he was hired by NBC in 1994 and served until 1995.
In 1995, he landed a new job with Reuters TV covering Africa. Four years later he was promoted to being their Chief Producer. Jeff served in that channel untill 2001.
Working for CNN
After leaving Reuters TV he was employed by CNN international working as their Africa Correspondent in 2001. Being a CNN journalist covering Africa, he covered several stories including crisis Darfur, Civil War in Liberia and Sierra Leone. Moreover he also covered Famine in Ninger, this story led to him winning the Emmy awards
While still working for CNN he also covered storied outside Africa such as Iraq and Unites States war and Hurricane Katrina.
However, in 2007, he found himself in trouble after he was reprimanded by the Niger Government after a story about Movement for the Emancipation of the Niger Delta (MEND). In his coverage Jeff had revealed how MEND guerillas was holding Filipino hostage.
However, the Niger Government down played the reports and said that the reports were stage managed claims which CNN denied. Jeff left CNN in 2007 after working for six years.
Working for Local Channels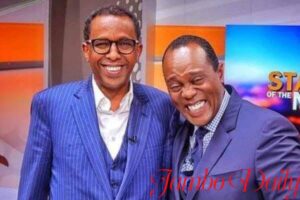 Seven months after CNN announced that Jeff was longer part of them, he landed a new job at K24 as a News anchor. At the time the channel was new and it had started testing transmission in Nairobi in December 2007.
Jeff worked with Network for five good years from 2007 to 2012, before moving to KTN. At KTN he was hosted his new branded news show, Jeff Koinange Live.
In 2017, he joined Kenya's biggest Media house, Royal Media Services working for Citizen Tv. Despite having worked for soo many station Jeff gained prominence after joining Citizen Tv with his branded show Jeff Koinange Live (JKL) a show he holds up to date. In 2019, he represented Kenya as a judge for East African Got Talent which premiered on 4th August 2019.