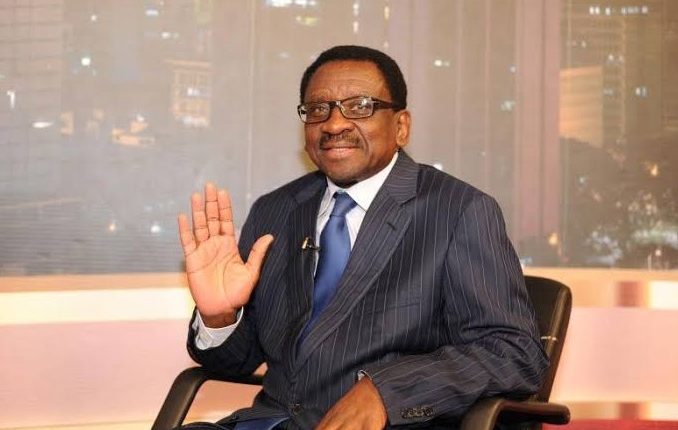 James Orengo Bio, Age, Career, Personal Life & Net Worth
James Orengo is the governor of Siaya County in Kenya. He is a lawyer, human rights activist, and politician. He is one of the few lawyers in Kenya to have attained the professional grade of Senior Counsel.
The lawmaker-turned-politician is well-liked by Kenyans. His full name is James Aggrey Bob Orengo.
This article delves into Orengo's net worth, biography, personal life, career path, and other information.
Age and Place of Birth
James Aggrey Bob Orengo, the senior counsel, was born in 1951. Kasipul Kabondo in Homabay County is where he was born. Apolo Stefano Olunga, a senior police chief, and Josfina Atieno Olunga Orengo are Orengo's parents. He is 72 as of the time of this write-up.
Educational Background
Orengo received his primary education at Ambira Primary School before enrolling at Alliance High School. He attended and graduated from the University of Nairobi, where he majored in law, and then attended the Kenya School of Law for his statutory post-graduate studies.
James Orengo Career
Orengo is a politician, lawyer, and activist who is a jack of all trades. He is a member of the Orange Democratic Movement and serves as the senator for Siaya County.
Orengo's first political position was as a member of the KANU party in 1980, when he was elected MP for the Ugenya constituency at 29. He was elected to the Ugenya constituency of parliament in 1992.
Orengo was one of the Seven Bearded Sisters, along with six other MPs. He was a member of the Forum for the Restoration of Democracy (FORD), which challenged the then-ruling KANU party in 1992.
Orengo ran for president in 2002 but was defeated. He joined the Orange Democratic Movement Party in 2005 and ran for and won the Ugenya MP seat in 2007. He was appointed Minister of Lands in 2008 and served until 2013. In 2013, he was elected senator of Siaya County.
Read Otiende Amollo Bio, Age, Career, Education, Family and Net worth.
He also served as Minister of Lands for five years, from 2008 to 2013, before taking up his senatorial seat.
His legal career has also been successful, rising through the ranks to senior counsel during Mwai Kibaki's presidency.
Personal life, wife, and kids
He is a family man and a celebrated human rights activist and an accomplished lawyer. He is married to Mrs. Rhodah Orengo and they have six children. Bob, Michael, Zeni, Steven, Josephine, and Lynette Orengo are the couple's children.
Orengo recently praised the boy band Mbogi Genje for their artistic work in the song Warena. He praised the group and mentioned it as one of the many wonderful things Kenyan youth do. This helped the song reach the top of the YouTube charts.
James Orengo Net Worth
The net worth of James Orengo is unknown. He is, however, one of the wealthiest lawyers in the country, with years of legal experience.