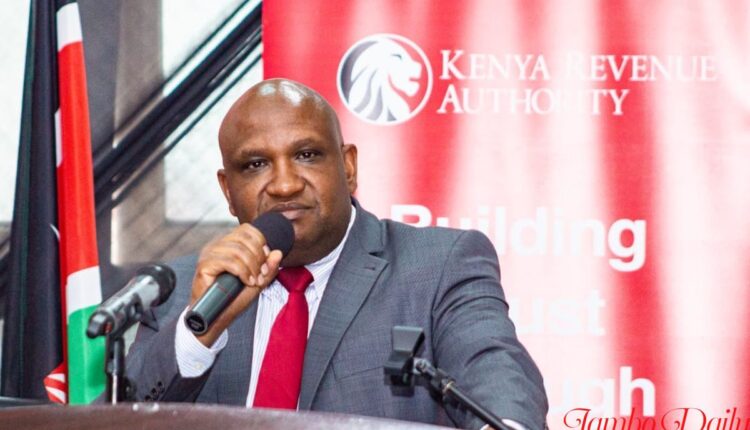 James Githii Mburu Bio, KRA, Age, Wife, Education, Family and Net Worth
James Githii Mburu is the current Chief Executive Officer/ Commissioner-General of Kenya Revenue Authority (KRA). KRA is a state-owned agency that is responsible for the collection, accounting, and assessment of all government Revenue.
In addition, it is one of the most profitable parastatals in Kenya and it's chaired by Francis Muthaura, a former Head of Civil Service. Mburu was appointed to serve as the Commissioner-General on June 6th, 2019 by the board of directors.
However, his tenure began on July 1st, 2019 when he officially took the office from his predecessor, John Njiraini. To serve in a term of three years but the term can be extended for another three years.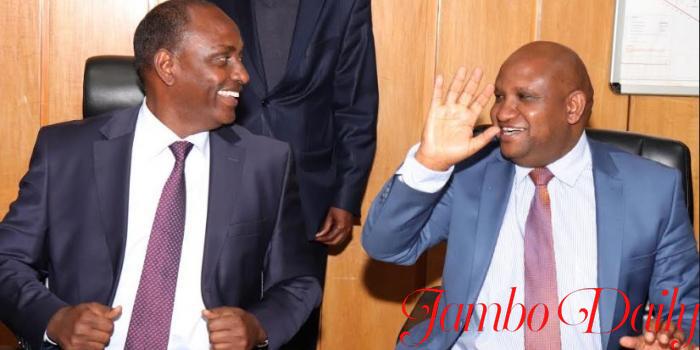 James Githii Mburu Age and Place of Birth
He was born in Kenya, however, more details concerning his age are still under review and we will update it as soon as possible.
James Githii Mburu Education
He attended Kirinyaga High School in Kirinyaga County. After that, he joined Kenyatta University in 1993, graduating with a degree in Commerce and Accounting.
Between 2011 and 2012, he joined the Jomo Kenyatta University of Agriculture and Technology (JKUAT), graduating with a Master of Science in Public Policy and Analysis. Moreover, he is a Certified Public Accountant.
James Githii Mburu Family and Wife
When it comes to his family he has managed to keep his family away from the public and much is not known about his parents. As for his love life, he is a family man though much is not known about his wife and kids.
James Githii Mburu Salary and Net Worth
KRA is one of the Parastatal where staffs enjoy lucrative salaries. Being a CEO in such an institution, he must be earning over Ksh 800k per month.
Career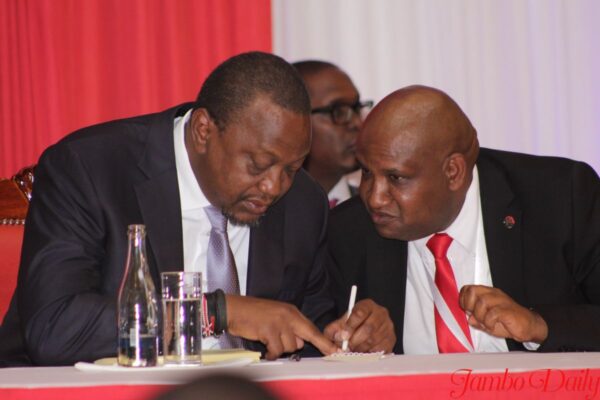 Talking of Mburu's career, he has a wide experience of over 23 years in matters relating to tax. Some of the areas he has specialized in include, Administration, Finance, Policy, Strategy Development, and Training & Development.
Before he joined KRA he had worked at CFC Bank as well as Certified Public Accountant of Kenya (ICPAK). At ICPAK he was working as a technical standards officer.
Mburu joined KRA in 2007 serving as the head of Audit Policy. He served in that capacity for about 10 months before he was elevated to the next level. His diligence saw him being promoted to Head of Audit-Large Taxpayer Office in such a short time.
He served in that position from 2008 to 2013 a stint of 5 good years. After that, he became the Head of Tax Investigation at KRA, where he served for four years from 2013 to 2017.
In 2017, his leadership skills earned him another promotion, this time becoming the new Commissioner of Intelligence & Strategic Operation. As the commissioner, his main role was to promote ethical conduct at KRA.
In addition, he was also mandated with curbing tax evasion through intelligence collection and management. Mburu served in that capacity for only two years, from 2017 to 2019.
On June 6th, 2019, the board of directors declared him as the head of the institution as the Commissioner-General at KRA. Despite being appointed on June 6th, he took the helm on July 1st, 2019.
His appointment came after the former Commissioner General, John Njiraini attained the mandatory retirement age. Following his high performance and experience, the board of directors couldn't resist his application.
Tenure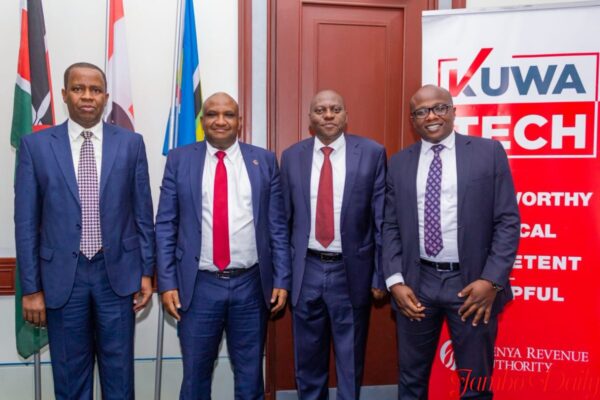 Since he took over,  he has sanitized the institution both inside and outside. He has spearheaded high-profile tax investigations involving big companies and prominent people.
Many companies have closed down with pending investigation and others are already in court. Being a no-nonsense guy, before he was appointed an activist, Omkiya Omtata decided to take a legal suit to block him from being appointed.
Currently, some of politicians' and businessmen's accounts are already frozen pending a court ruling. In 2019, he exposed a Kenyan billionaire and Businessman Humphrey Kariuki.
Kariuki who is the owner of African Spirit located in Thika was charged with tax evasion. Up to date, the company is still under lock. In 2021, he grabbed the headlines after it was announced that they were going to monitor social media lifestyles.
In his report, he cited that most people on social media parade expensive lifestyles but most of them still file "Nil returns".