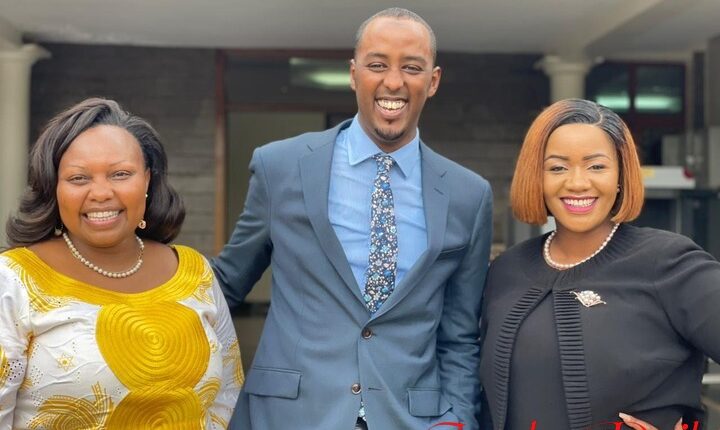 Hussein Mohamed Biography, Career, Age, Education, Wife and Net Worth
Hussein Mohamed is an eminent journalist with an extreme comprehension of different niches in journalism from politics to current affairs. He was recently appointed to serve as DP's William Ruto Head of Communication a position he has been holding since January 2022.
The skilled journalist has worked with the biggest media houses in Kenya from Standard Media Group to Royal Media service. Hussein gained popularity when he joined Royal Media working as a prime news anchor. Apart from anchoring, he also held interviews with top politicians in Kenya.
His skills when it came to interviews couldn't go unnoticed as he could tackle his guest with the right and hard questions. At one point he edged Moses Kuria and Kuria had no option other than to walk out of the interview after Hussein insisted on playing Kuria's clip inciting youth.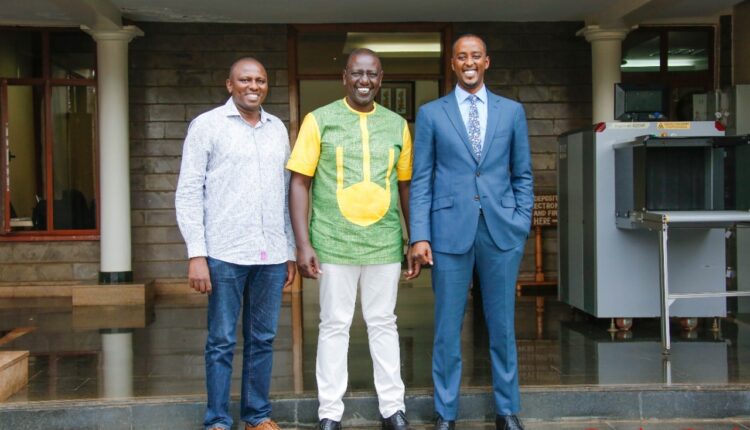 Hussein Mohamed Age and Place of Birth
He was born in Kenya but his actual date of birth still remains a secret.
Hussein Mohamed Family
Hussein hails from the Somali ethnicity and his family brought him up in Islamic ways. Despite being a popular journalist he has never disclosed any information concerning his parents or siblings.
Education
Hussein enrolled in the University of Nairobi where graduated with a master's in Diplomacy and International Studies.
Hussein Mohamed Wife
The seasoned journalist married his better half in 2014. The two love birds officiated in their union in a traditional Islamic ceremony which was held inside Masjid Nur in South C, Nairobi.
Hussein Mohamed Salary and Net Worth
Working as the Head of Communication for the Deputy President he must be bagging a lucrative earning at the end of the month. His net worth is estimated to be over Kes 10 million.
Career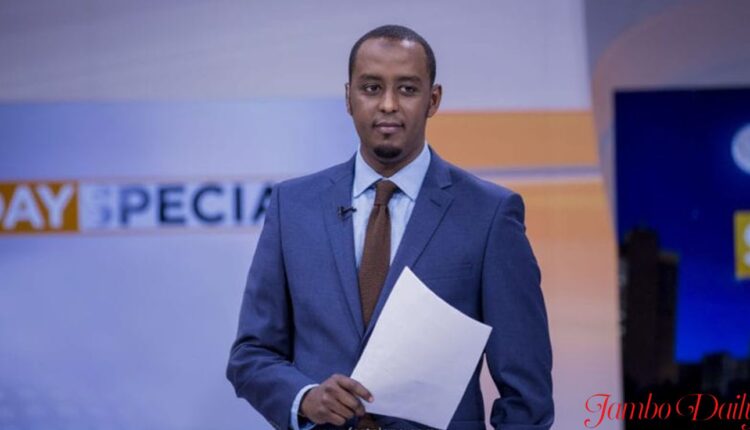 Having graduated with a journalism course, Hussein followed the usual tarmacking process where he dropped applications in all the media houses he knew at that time. Understanding the nature of job hunting and waiting for the so-called phone call, Hussein opted to buy a DSLR camera and start doing something.
After purchasing the camera he began shooting for events like weddings and burials. The media genius later landed a job at Kenya Television Network (KTN).
Being a hard-working and passionate journalist he cemented his name in that field increasing his audience with his eloquence and flow of words every time he appeared on screens.
In 2008, he shifted to a Royal media-owned Tv station, Citizen TV where he served as a news anchor and also hosted interviews mostly with high-profiled politicians as well as top businessmen. In 2016, he was privileged to interview Benjamin Netanyahu on his then-famous new show, Sunday Live.
Apart from the Sunday live he also hosted other shows such as Big Question and PM live. With citizen Tv, he made a reputable name for himself and every media house was hunting for his services.
Ten years down the line, it was time to change the environment as he declared his bid to leave Royal Media house in 2019. His colleague teamed up and surprised him with a farewell cake and wished him well in his future endeavors.
During his exit, he thanked everyone who gave him a hand in developing his career. He was also celebrated by top politicians naming him a great journalist from Raila Odinga to William Ruto.
At the time of his exit, Hussein cleared the airwaves and stated he was not joining any media house instead he was going to take a break to focus on personal projects.
After taking a break in 2020 it was reported that his next stop was in consultancy where he was working on a certain project initiated by the United States government.
The project was funded through USAID and its main aim was to empower people from different counties.
Joining Deputy President.
After being out of the limelight for over 3 years, Mohamed made his return but this time not on screen but as the head of communication in DP's office. The office of DP announced his appointment in January 2022 and he has been giving briefings regarding DP's schedule as well as UDA plans.
In case the UDA will form the government Hussein might be in a better position of working for the state as the Head of Presidential Communication.
Awards
Before his exit from Royal Media, Hussein pocked the Moran of the burning spear, awarded by President Uhuru Kenyatta. In 2018, he bagged the media personality of the year at the Somali Glamor Awards.