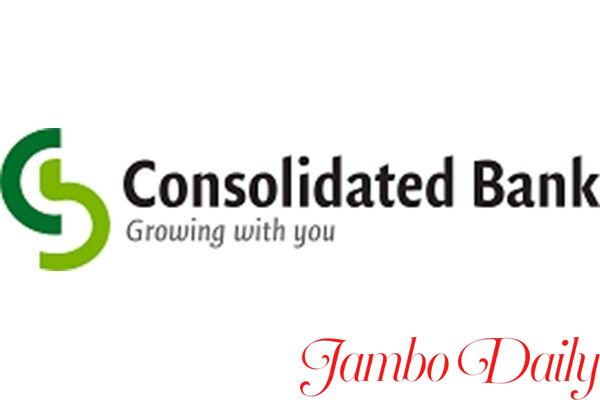 How To Transfer Money From Mpesa To Consolidated Bank
Here is an easy guide on how to transfer money from Mpesa to the Consolidated Bank of Kenya. Consolidated bank is a commercial bank based in Kenya's capital city, Nairobi and the Central Bank of Kenya licenses it.
The bank was founded in 1989 after numerous small financial institutions merged and formed a bigger institution. The merger comprised of nine institutions that had the same aim of creating a banking institution that was going to benefit individuals as well as other institutions.
However, despite being founded in 1989, the bank was licensed in 2001 that's when the Central bank of Kenya issued them the full banking license. With over two decades of operations, Consolidated Bank has managed to create a good banking environment for its clients.
According to reports the bank is fully owned by the government with 85.8% of the stakes while the other stakes are spread to different parastatals as well as quasi-government organizations.
Additionally, the bank has really worked hard toward improving the SME sectors and so far it has managed to do an awesome job in that sector.  Apart from improving the SME sector, Consolidated bank has also improved in service delivery.
For any banking institution, reliability and convenience are the main ingredients to bring more customers on board. Mobile banking is among the services that enhance safety when it comes to remote banking.
To enable this Consolidated bank has partnered with Safaricom to give their customer access to deposit money to their respective account direct from Mpesa. Below we cover the steps of how you can transfer funds from Mpesa to Consolidated.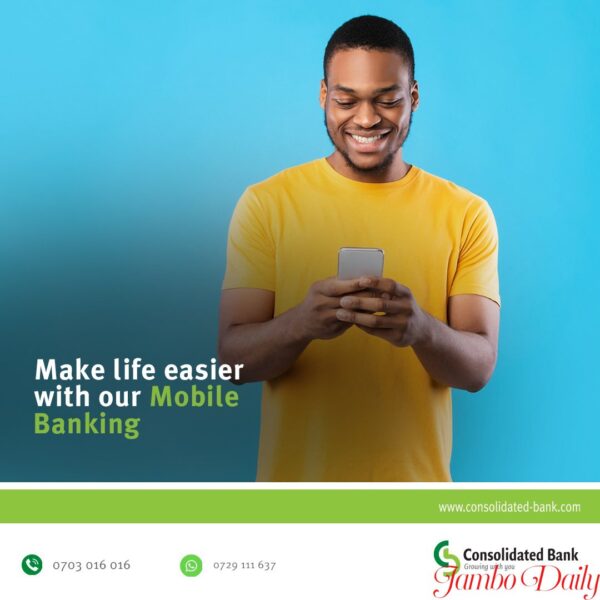 Transfer Money From Mpesa to Consolidated Bank Using Paybill.
On your phone select the STK app/ Mpesa App/ Safaricom App
Open the Mpesa menu.
Select the "lipa na Mpesa" option
Choose the "Paybill" option
Under the business number enter "508400"
Under "account number" enter a valid Consolidated Bank account number.
Enter the amount you wish to transfer.
Enter your 4-digit Mpesa PIN and press send.
You will receive an SMS confirming the transaction.
Transfer Funds from Consolidated Bank to Mpesa
When it comes to withdrawing money from your bank account to your mobile account, you have to first register with the bank for you to access these services. Once you registered Consolidated has a different option for mobile withdrawal you can use the Internet banking services or the short USSD code.
To register dial *262# and then follow the steps, in case the process doesn't go through visit the nearest bank branch and be assisted with the registration. Once you are done with the registration, dial the same number to withdraw cash from your account.
With the *262# you can use any kind of phone to transact, additionally, you can also use internet banking but you'll need to have access to an internet connection.