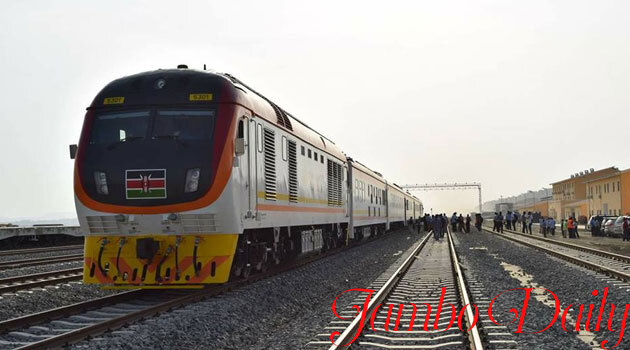 How to Pay SGR Madaraka Express Ticket Through MPesa
SGR Madaraka Express was launched in 2017 by H.E former president Uhuru Kenyatta to enhance a faster and more affordable means of transportation from Nairobi to Mombasa and vice versa. In our unique feature, we cover how to pay for an SGR Madaraka Express ticket through Mpesa.
When the Madaraka Express was launched everyone wanted to taste the ride and since it couldn't accommodate everyone on board at the same time, people ended up being left at the railway station. To curb this disappointment from travelers, the government introduced better ways of booking without visiting the station directly.
You can book your ticket online or contact their agents on a direct call and they will send you the required details. Initially, the only way you could have accessed a ticket was by visiting the station or using the SGR's USSD Code *639#.
Below we highlight the process of acquiring a ticket through Mpesa, both online and offline.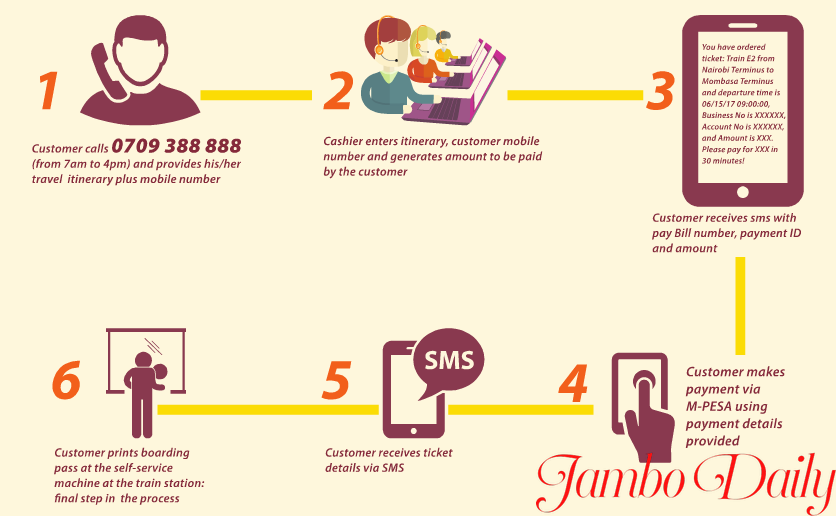 Pay for SGR Madaraka Express Through Mpesa (Online)
This is one of the easiest ways while booking a ticket, however, it requires a smartphone or a laptop and access to the internet. Once you have access to this, follow the following process.
On your browser visit metickets.krc.co.ke
Then choose the Preferred train whether Madaraka Express for the afternoon or SGR intercounty for morning travel
After that, select your boarding point like Mombasa, Athi River, Emali, Kibwezi, Miaseny, Mariakani, Mtito Andei, Voi, or Nairobi)
Go ahead and select your desired destination point Nairobi, Voi, Mtito Andei, Mariakani, Miaseny, Kibwezi, Emali, Athi River, or Mombasa,
Enter the date of travel
Select the type of class you want to be in, Second Class or First class (please don't forget to include the number of passengers)
Then go on and enter your full details (Full name, ID/Passport number, and Country)
Under the payment option select Mpesa
Using Mpesa Pay bill Number (Call Option)
The call option is much simpler than the online one because you only need a working mobile phone. Unlike how we pay our bills madaraka express tickets are a bit different since you have to consult before you are given the payment details.
The process is also easy as "123".
Call 0709388888 (from 7 am to 8 pm) and provide your travel details plus your mobile number
The cashier will enter, the itinerary, and your mobile number and generate the amount to be paid.
Then you'll receive an SMS with the paybill number, payment ID, and amount
Go ahead and make payment via M-PESA using the provided payment details
You'll then receive ticket details via an SMS
Then print a boarding pass at the self-service machine at the train station: You are done.
Pay for SGR Madaraka Express Through USSD Code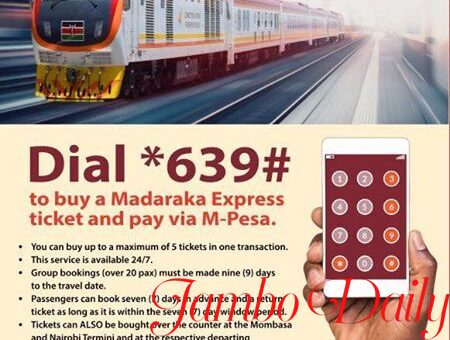 Dial *639#
Choose booking option
Choose your departing station
Select destination station
Enter travel date
Choose your preferred class (First class and Economy class)
Enter the number of passengers (You can book up to five passengers in one transaction also indicate the number of children, under 3 years who have zero fees, those above three years to 11 years pay half fees, and those above 11 years pay the full fee.)
Key in passenger details. This requires one to enter the Full names; National
Identity cards or Passport numbers. For children indicate 'Child'.
Select payment option
You'll receive a prompt with the when to pay,(Pay now, Pay Later, Exit)