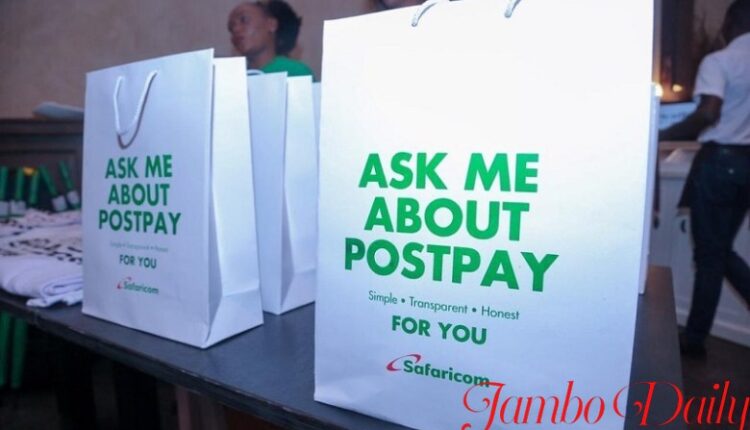 How to Pay Safaricom PostPay Using M-Pesa
Safaricom PostPay tariff is one of the tariffs that are not that common to many users compared to the Pre-Paid tariff. The PostPay tariff allows users to use Safaricom services and pay later, in this article we highlight how to pay for Safaricom PostPay using M-Pesa.
Most Safaricom users use the Pre-Paid tariff where you recharge frequently, but for the Post-Pay you only pay once per month just like any monthly bill. However, to use this tariff you have to first sign up and set your preferred monthly credit limit that you will be paying. When it comes to the credit limit, the minimum you can pay is 1,050 bob.
Once you sign up you can make calls, use data, and send SMS without recharging. Safaricom will then email you the monthly bill at the beginning of every month, paying this bill is much easier as you can easily use the Safaricom PostPay pay bill number.
Before we go deep into the payment methods let's first look at how you can easily register for this service.
How to Register for Safaricom Postpay via USSD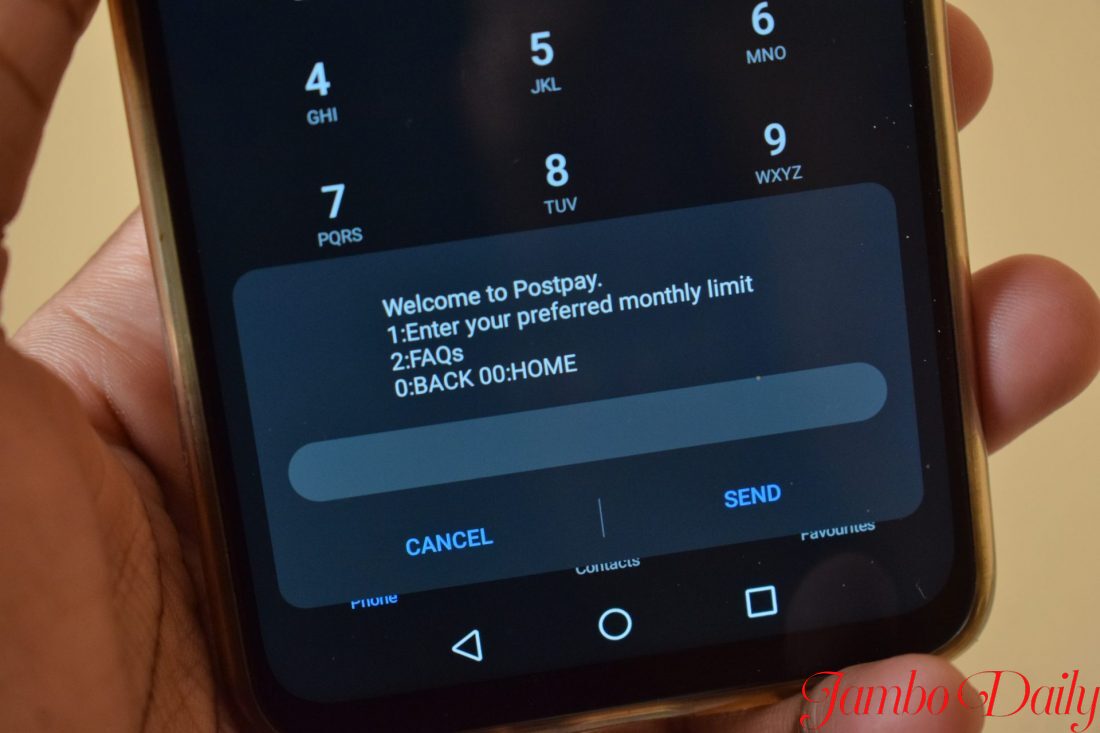 *544#  is a USSD code that is used by all service providers to enable their customers to purchase different internet packages. Well, as a Safaricom user you can also use these options to sign up for the PostPay services.
On your phone, Dial *544#
Select Join PostPay
You will then be prompted with a predefined credit limit, however, those with no credit limit will be prompted to enter their preferred limit.
Then key in your email address which will be used in the billing
Then select the postpay bundle plan
Accept the terms and condition
Safaricom will send an SMS confirming that your line has been successfully upgraded to PostPay.
Using MySafaricom App to Join PostPay.
If you have a smartphone download MySafaricom App from the Play store or Apple store and sign up.
Once you sign up, select the PostPay Icon
A predefined credit limit will be presented to you
Go ahead and enter your email address
Select the PostPay bundle plan
Then Accept the terms and conditions
Safaricom will then notify you once the process is successful.
The PostPay bundles start from as low as 1050 and go all the way to 10,430. The 1,050 bundle plan comes with 5GB of data, 400 min, and 1000 SMS. The highest of them all comes with 100GB, 10,000 min, and 10,000 SMSs.
How to Pay Safaricom PostPay Using M-Pesa Paybill number.
On your phone, open the M-Pesa Menu
Under the "Menu" select the "Lipa na M-pesa" option
Select Pay Bill
Under the"business number" enter 200200
Under the "account number " option enter the number you're paying for
Enter the amount depending on the service
Enter your M-pesa Pin
Confirm details and press "OK"