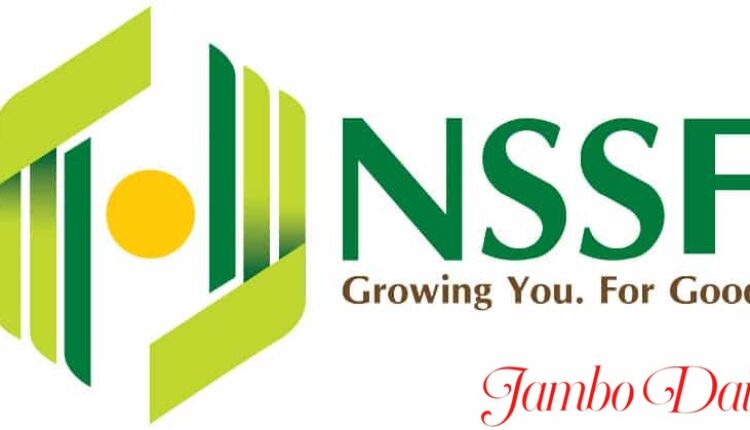 How to Pay NSSF Through M-Pesa
National Social Security Fund alias NSSF is a government institution mandated with the collection, safeguarding, and distribution of retirement funds of employees. In this article, we articulate step by step how to pay NSSF through M-Pesa within minutes.
NSSF and NHIF go hand in hand for anyone who is employed by the government or any other company, this means the payment is deducted directly from your salary and paid to the institution on your behalf.
As per the law, any Kenyan Citizen above 18 years is required to enroll in this program. However, due to different reasons, the majority of the members are employees of different institutions.
Since it was established the institution hasn't done enough public education regarding their services and why they should enroll in this program and hence the higher number of self-employed individuals have not embraced this program.
As a self-employed citizen, you can actually enroll in the program and pay the monthly fee in the comfort of your home via M-Pesa. The payment process is pretty simple and any person above 18 years with access to a mobile phone can easily do this transaction.
Below we highlight step by step on how to pay NSSF through Mpesa.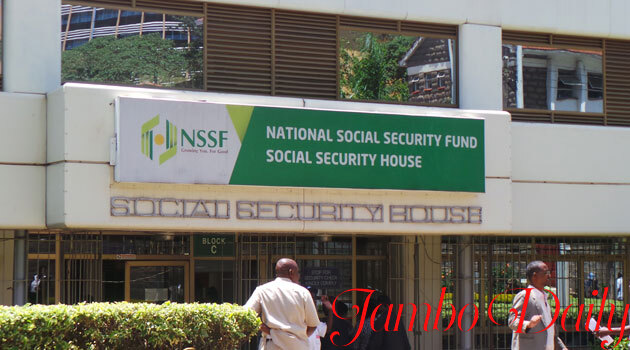 Pay NSSF through Mpesa
On your mobile phone open the STK
Open the Mpesa Menu
Select the "Lipa na Mpesa" Option
Go to the "Paybill" option
Under the "Paybill number," field enter 333300
Under account number enter Your NSSF number (The NSSF number is given once you register for the program)
Enter the amount you wish to pay and press okay
Enter your four-digit Mpesa pin and press send
You'll receive a confirmation prompt ensure to double check your information before 25 seconds
Once the transaction is complete wait for an SMS from NSSF and Mpesa within seconds.
Pay NSSF through the M-pesa/Safaricom app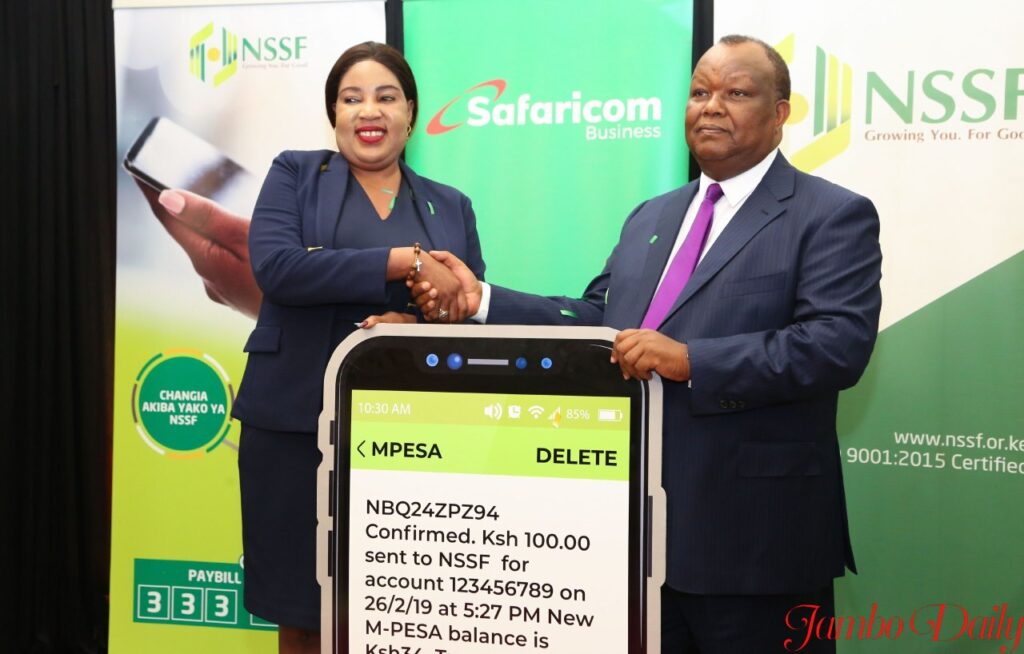 If you are a smartphone holder, the best option to use is the M-pesa app since it saves the information you key in. This means the next time you'll be paying you won't have to re-enter the details all you'll have to do is check the saved Pay bills and select NSSF.
On your phone open the Safaricom app
Enter NSSF's paybill number enter "333300"
Enter the amount you wish to transfer
Enter your 4-digit mpesa app pin
Press Enter
Pay NSSF through USSD Code
For you to access the USSD service you have to first register with the institution.
On your phone dial *303#
Then register
After registration, you'll be promoted with the menu
Select payment
choose the method of payment and complete the process.