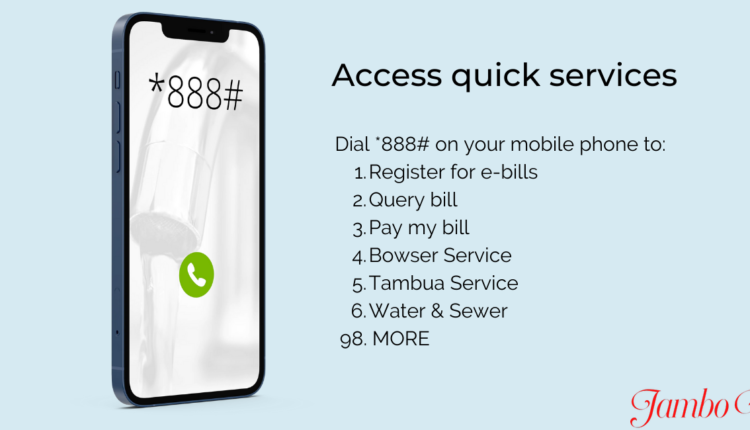 How to Pay Nairobi Water Through M-pesa
Nairobi is not only the most densely populated city in Kenya but also one of the cities that experience water issues from time to time. This article explains step by step how to pay for Nairobi Water through M-Pesa.
Nairobi City Water and Sewerage Company is a water distribution company tasked with connecting and distributing water to the residents of Nairobi. The company is wholly owned by the Nairobi City Council and acts as a monopoly water company in Nairobi.
Despite water rationing, you have to pay the bill at the end of the month to avoid water disconnection. To pay your bill you don't need to line up in the bank the whole day for you to pay the bill. Follow these simple steps and pay the bill via M-Pesa, Airtel Money, USSD Code, and Equitel line.
Pay Nairobi Water Through M-pesa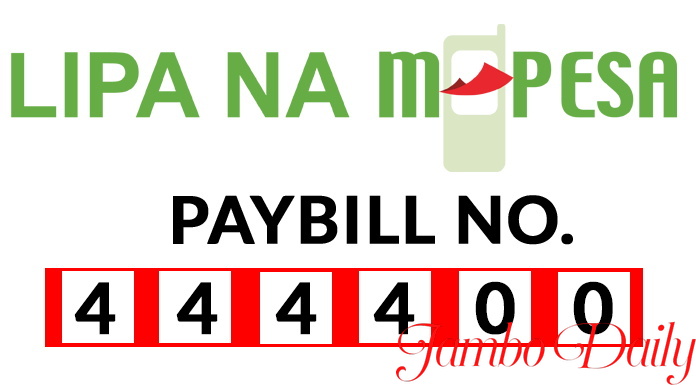 On your phone open the M-PESA Menu
Go to the "Lipa na M-Pesa" option
Select 'Pay Bill'
Under the "Business Number" enter 444400
Under account number Enter your bill "Account Number"
Then enter the amount you wish to pay
Enter your 4-digit M-PESA PIN
Confirm that your entries are correct then press OK
Pay Nairobi Water Through Airtel Money
On your phone open the STK/Sim tool kit
Open the Airtel Money menu
Go on and select "Make Payments"
Then Select "Paybill"
Select the "Nairobi Water" option
Enter the amount you wish to pay in KES
Enter your PIN
Under the reference field, enter your Nairobi Water Account number
Pay Nairobi Water Through Equitel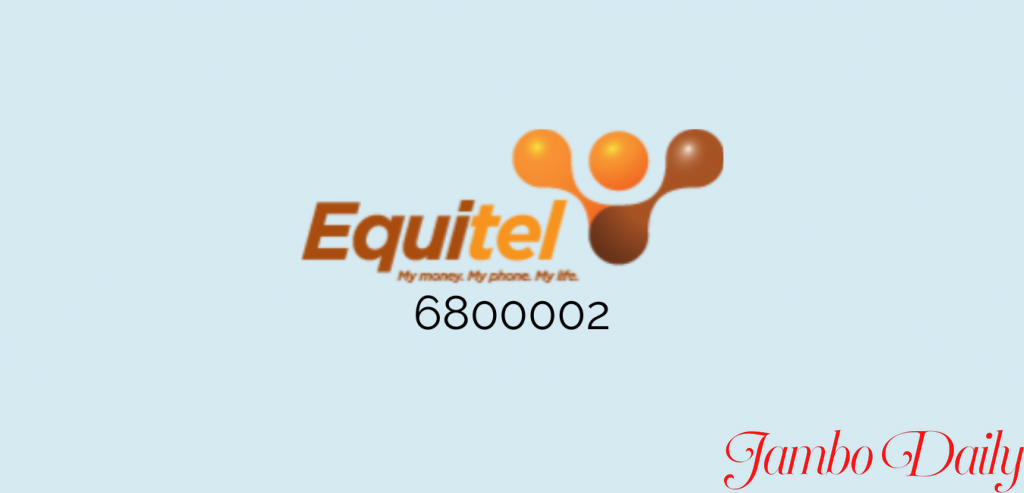 As an equity bank account holder you can easily use your equitel line to pay the Nairobi Water. All you need is to register for mobile banking and get the bank sim card.
On your mobile phone open equitel menu
Then select My Money
Go on and select send/pay
Go on and select the account number
Select paybill option
Select business
Under bill select Nairobi Water – 6800002
Enter the account number your bill.
Enter amount.
Confirm all details.
Pay Nairobi Water Through USSD Code
USSD code is a short code used to access the services of a certain company. However, you need to register first and then access the services. For Nairobi water, they use *888# as their USSD Code. To use this option follow the following steps,
On your phone dial *888#
Select the "Pay my bill" option
Enter your account number and proceed.
In case you feel like using your personal cheque or debit card just visit their offices along Kenyatta Avenue.