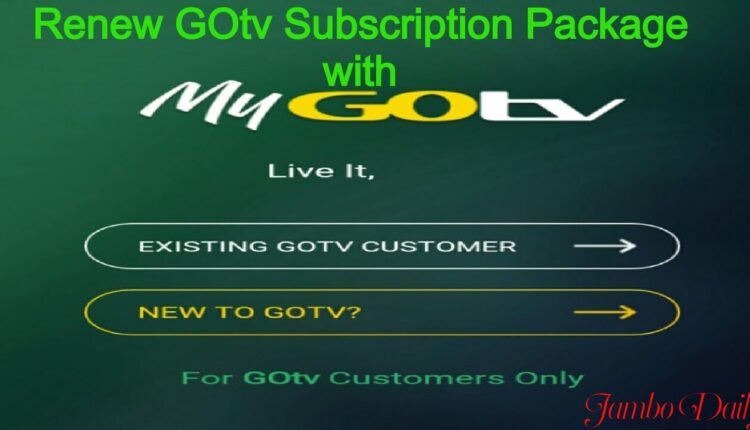 How to Pay Gotv Kenya Through M-Pesa
Did you know you pay your Gotv subscription with just one number? Well in this article we highlight how to pay Gotv via M-pesa. Gotv has been around for a couple of years and it played a huge role in the analog-to-digital transition.
Currently, Gotv is one of the biggest television service providers in Africa and they have dominated this digital market due to its high quality and affordable services. The popular TV service provider gained prominence in Kenya when the Communication Authority of Kenya decided to transition from analog to digital by switching off all analog TV gadgets.
After launching their services in Kenya, the next thing they needed was a convenient and secure mode of payment. To achieve this Gotv integrated its services with m-pesa, one of the most used mobile banking systems in Kenya.
Just as they say anything good comes with a price, Gotv things are a bit different since their subscription are perfect and affordable to everyone. Currently, some of the channels that are under the Gotv subscription is Maish Magic, which serves as home to all African dramas.
Their subscriptions start from as low as 265 and go all the way to 1,150 Ksh a month. The higher the package the better and the more the subscription fee. Below are the different packages.
GOtv Max – 1,150 Ksh (50+ channels)
GOtv Plus- 870 Ksh (40+ channels)
GOtv Value- 550 Ksh (30+ channels)
GOtv Lite- Annual 1,600 Ksh (20+ channels)
GOtv Lite- Monthly Ksh 265 (20+ channels)
GOtv Lite- Quaterly Ksh 650 (20+ channels)
Having seen the different packages, let's now look at how we can pay for these packages using the M-Pesa pay bill.
How to Pay for GOtv Through M-Pesa.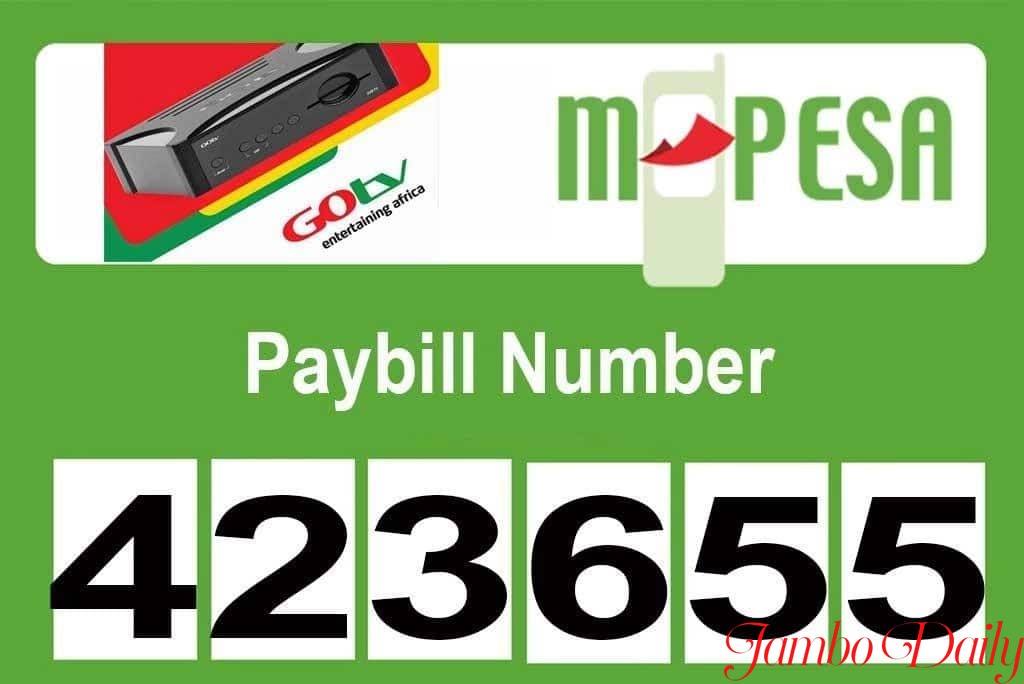 On your mobile phone, open the Sim tool Kit and head to the M-pesa menu.
Go to the "Lipa na M-Pesa" option
Select the "Pay bill" option
Enter GOtv paybill number "423655"
Then enter the account number, (Account number is the IUC number that can be found on the red sticker at the bottom of your recorder box)
Enter the amount you wish to send as a subscription and press Ok
Enter your M-pesa pin and press OK.
Confirm all the detail once you get the confirmation prompt, if you missed anything press any key on your phone and press send.
Wait for a confirmation message from M-pesa and you'll be done.
Pay GOtv Through Equitel
If you have money in your Equity bank account and you don't want to withdraw you can easily pay the bill using the below process,
Launch the Equitel Menu, and Select 'My Money'.
Select 'Send /Pay'
Select the Account that has the funds to pay for GOtv
Then go on and select "GOtv Paybill"
Then click on "Select business"
Select "DSTV GOtv"
Enter the GOtv account number which is beneath the GOtv decoder box.
Enter the amount you wish to pay.
Enter a valid equitel pin and press send.
Wait for equity confirmation message.