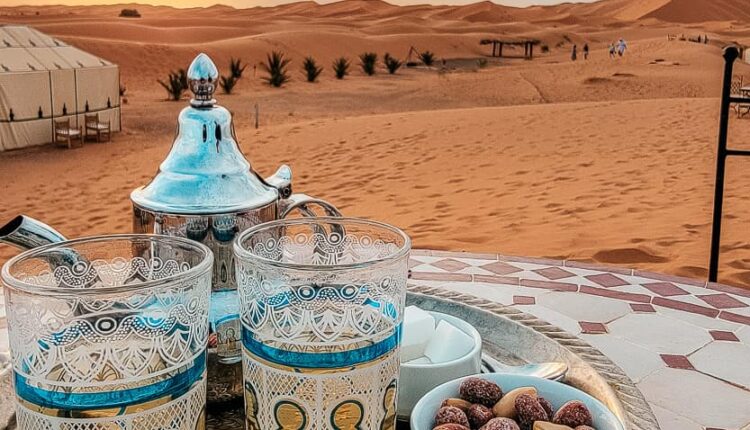 How to Get a Moroccan Visa from Kenya
The allure of Morocco's vibrant culture, stunning landscapes, and rich history has made it a sought-after destination for tourists worldwide. This comprehensive guide will walk you through the essential steps of obtaining a Moroccan visa from Kenya, ensuring a seamless visit. If you are a Kenyan citizen looking to explore this North African gem, you must obtain a Moroccan visa.
Navigating the visa application process can seem daunting, but with the correct information and preparation, you can easily secure your Moroccan visa. Here is how to get a Moroccan visa from Kenya:
How to Get a Moroccan Visa from Kenya
1. Decide Your Visa Type
Morocco offers various visa types to cater to different travel purposes, including tourism, business, and study. Before applying, identify the specific type of visa that suits your travel plans. The most common visa categories include tourist, business, and student visas.
2. Prepare Required Documents
Once you've identified the appropriate visa category, gather the necessary documents. Typically, you will need the following:
A completed visa application form.
A valid Kenyan passport with at least six months of validity beyond your planned departure date.
Passport-sized photos that adhere to Moroccan visa photo requirements.
Proof of travel arrangements (flight reservations).
Proof of accommodation in Morocco, such as hotel bookings.
Bank statements or financial documents demonstrating your ability to cover your travel expenses.
A letter of invitation or support, depending on the visa type.
Travel itinerary outlining your plans in Morocco.
Proof of travel insurance.
Check the Moroccan Embassy or Consulate website for additional requirements for your visa category.
3. Complete the Visa Application
Visit the Moroccan Embassy's official website or the Kenya Consulate to download the visa application form. Fill it out accurately and legibly, ensuring that all information matches the details on your other supporting documents. Remember to sign and date the application.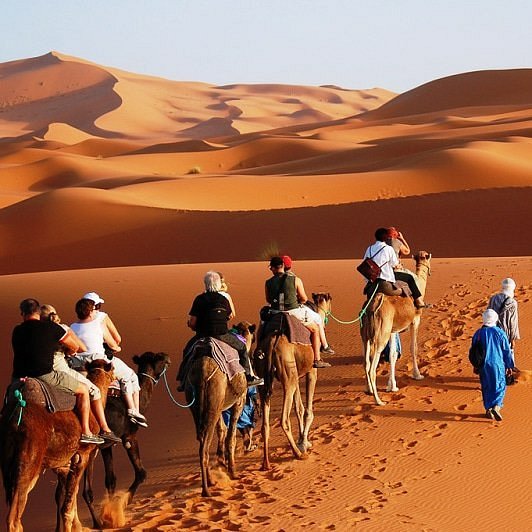 4. Pay the Visa Fee
Morocco charges a visa processing fee, depending on the visa type and duration. Check the latest fee schedule on the Embassy's website, and pay the fee through the approved payment method. The receipt is proof of payment; you must submit it with your application.
5. Submit Your Application
Now that you have all your documents in order, it's time to submit your visa application. Visit the Moroccan Embassy or Consulate in Nairobi or the consulate responsible for your region. Remember to schedule an appointment if required and arrive on time. Submit your application and supporting documents to the consular staff. They may ask about your travel plans or documents, so be prepared to provide clear and honest answers.
6. Attend the Visa Interview
In some cases, you may be required to attend a visa interview. This is especially common for business or student visas. The interview allows the consulate to assess your eligibility and intentions for visiting Morocco. Dress professionally and bring any additional documents supporting your application, such as letters of recommendation or acceptance from Moroccan institutions.
7. Wait for Processing
After submitting your application and attending any necessary interviews, you must wait for your visa to be processed. The processing time can vary, so applying well before your planned travel dates is advisable. Check the Embassy's website or ask the consulate for estimated processing times.
8. Collect Your Visa
Once your visa is approved, you will be notified by the Embassy or consulate. You can then collect your visa in person, or in some cases, it may be mailed to you. Double-check all the details on the visa to ensure they are correct before leaving the Embassy or consulate.
Conclusion
Obtaining a Moroccan visa from Kenya is a process that requires attention to detail and adherence to the stipulated requirements. Visa regulations and application procedures can change, so verifying the most current information from the official website of the Moroccan Embassy or Consulate in Kenya or through direct communication with the relevant authorities is essential.
By diligently following these guidelines and planning your application well in advance, you can look forward to an enriching and memorable journey through Morocco's historic cities, stunning landscapes, and vibrant culture.
Read also, How to Get a Cameroon Visa from Kenya
Read also, How to Get an Egyptian Visa from Kenya