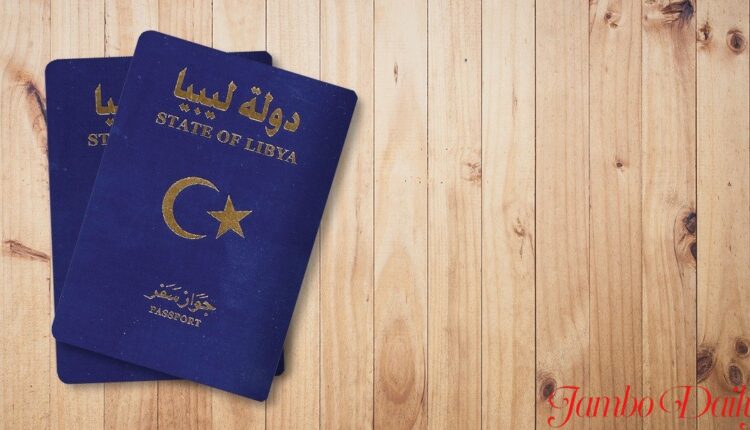 How to Get a Libyan Visa from Kenya
Getting a Libyan visa from Kenya involves a structured application process. Like many other countries, Libya requires travelers to obtain a visa before entering its territory. While the visa process may seem daunting, this article will guide you through the steps to obtain a Libyan visa from Kenya.
Libya offers tourists a unique blend of history, culture, and natural beauty. With its Mediterranean coastline, the country boasts stunning beaches and ancient ruins, such as the impressive Roman city of Leptis Magna and the Greek-influenced Cyrene. The Sahara Desert, covering much of the interior, presents adventurous opportunities for desert safaris and stargazing under the clear desert skies.
However, tourists should research the current political situation and safety advisories before planning a visit, as the country has experienced periods of instability in recent years.
How to Get a Libyan Visa from Kenya
Here's a step-by-step guide on how to get a Libyan visa from Kenya:
1. Determine Your Visa Type
Identify the type of visa you need based on your purpose of travel. Common visa types for Libyan visits include tourist, business, and transit visas. Ensure you understand your chosen visa type's specific requirements and eligibility criteria.
2. Prepare the Required Documents
Collect all necessary documents for your visa application. While the exact requirements may vary depending on the type of visa, common documents include:
A passport with a validity of more than six months from the intended date of exiting the country. The passport must have two blank pages.
Correctly completed visa application form, which the applicant has appropriately signed.
Two passport-sized photographs with a white background.
The Bank statement from the last three months shows that the applicant has a steady and continuous flow of funds.
Travel insurance, which has sufficient medical coverage. The insurance should be valid for your stay in the country.
Proof of accommodation for the period you will be staying in the country.
Copy of return flight ticket.
Travel itinerary.
3. Submit Your Visa Application
Visit the Libyan Embassy or consulate in Nairobi to submit your visa application. Contact them in advance or visit their official website to get the most current information on submission procedures, fees, and processing times.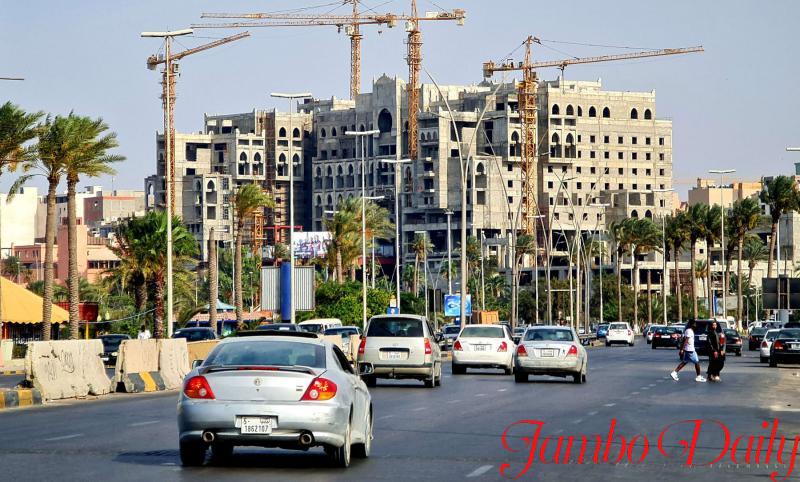 4. Pay the Visa Fees
Be prepared to pay the visa fees as required. Visa fees can vary depending on the type of visa and your nationality. Verify the accepted payment methods at the embassy or consulate.
5. Attend an Interview (if required)
Sometimes, the Libyan Embassy or consulate may require you to attend an interview as part of the visa application process. Be ready to discuss your visit's purpose, travel plans, and other relevant details during the consultation. Dress professionally and bring all required documents.
6. Wait for Processing
Processing times can vary, so apply well before your intended travel dates to allow for sufficient processing time.
7. Collect Your Visa
When your visa is approved, you will be notified by the Libyan Embassy or consulate. You can collect your visa in person or through a designated courier service. Before leaving the embassy or consulate, thoroughly review your visa details, including its validity period and the number of permitted entries.
Important Tips
Ensure that your passport has enough blank pages for visa stamps and is in good condition.
Keep a copy of your visa and other essential documents with you during your travels.
Familiarize yourself with Libya's entry and exit requirements, including any COVID-19-related restrictions.
Register with the Kenyan Embassy in Libya or your country's embassy upon arrival for safety and assistance.
Conclusion
Obtaining a Libyan visa from Kenya may seem like a complex process. However, it can be manageable with careful planning, the right documents, and adherence to the embassy's guidelines. Remember to start the application process well before your travel date to allow ample time for processing. Once you have your visa, you can embark on a journey to explore Libya's stunning landscapes, historical sites, and vibrant culture.
Read also, How to Get an Angolan Visa from Kenya
Read also, How to Get a Moroccan Visa from Kenya
Read also, How to Get a Cameroon Visa from Kenya
Read also, How to Get an Egyptian Visa from Kenya