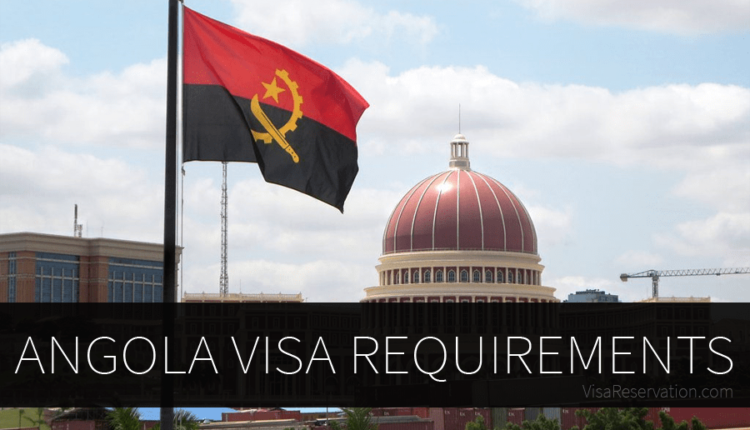 How to Get an Angolan Visa from Kenya
Kenya and Angola share a continent and a wealth of cultural and economic ties. You'll need a visa if you are a Kenyan planning to visit Angola for tourism, business, or other purposes. While the visa process may seem daunting, this article will guide you through the steps to obtain an Angolan visa from Kenya.
With Portuguese as its official language, Angola boasts a mix of indigenous cultures and a vibrant arts scene featuring music styles like semba and kizomba. The country has been striving for economic diversification beyond its oil-dependent economy, tapping into its vast mineral resources and potential in agriculture.
With a rugged interior, a beautiful Atlantic coastline, and a growing tourism sector, Angola is gradually emerging as a destination for tourists seeking natural beauty, cultural richness, and historical significance.
1. Determine Your Visa Type
The first step in your Angolan visa journey in Kenya is to identify the type of visa that suits your travel purpose. Common visa categories for Kenyan visitors include tourist, business, and transit visas. Each category has specific requirements and eligibility criteria, so choose the one that aligns with your trip's purpose.
2. Assemble Your Required Documents
Visa applications require a set of essential documents. These typically include:
A Kenyan passport is valid for at least six months from the intended arrival date and must have two blank pages for the visa stamp.
Duly completed and signed visa application form.
If the applicant is a minor, the parents/legal guardians have to sign the form.
Three passport-size photographs (4.5 x 3.5 cm) taken on a white background.
Travel documents must be complete.
Proof of financial capability.
Proof of accommodation/hotel reservations.
Copy of return flight ticket.
Documentation showing applicant's ties to home country
Medical insurance that covers the entire time of stay.
Documentation confirming the purpose of travel.
Copy of travel itinerary.
3. Submit Your Visa Application
The next step is to submit your visa application. The Angolan Embassy or consulate in Kenya is the primary channel for processing Angolan visas. To get the most up-to-date information on submission procedures, fees, and processing times, visit their official website or contact them directly.
4. Pay the Visa Fees
Visa fees can vary based on the type of visa and your nationality. Prepare to pay the requisite fees when submitting your application. Verify the acceptable payment methods with the embassy or consulate, as these may vary.
5. Attend an Interview (if Necessary)
The Angolan Embassy or consulate may occasionally request an interview during the visa application process. If called for an interview, be ready to discuss your visit's purpose, travel plans, and other relevant details. Dress professionally and ensure you bring all required documents.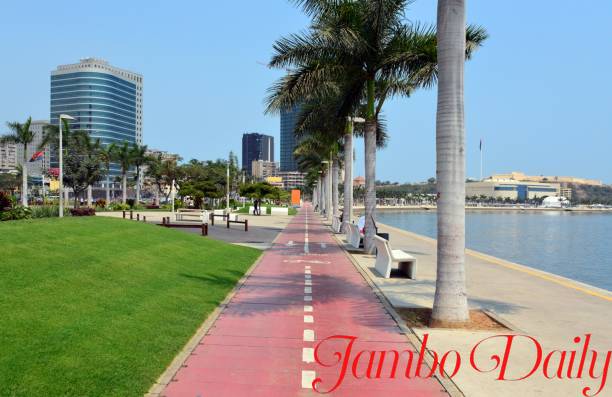 6. Wait for Processing
For adequate processing time, visa processing times can fluctuate, so apply well before your intended travel dates.
7. Collect Your Visa
The Angolan Embassy or consulate in Kenya will notify you upon visa approval. You can collect your visa in person or through a designated courier service. Before leaving the embassy or consulate, carefully review your visa details, including its validity period and the number of permitted entries.
Conclusion
Acquiring an Angolan visa from Kenya may initially appear daunting, but it becomes a manageable process with careful planning and attention to detail. It is crucial to initiate your visa application well ahead of your travel date to account for processing times. Additionally, stay informed about any changes in visa requirements or procedures, as these can evolve. With the proper documents and adequate preparation, you are ready to enjoy the unforgettable journey to Angola's rich cultural and natural wonders.
Read also, How to Get a Moroccan Visa from Kenya
Read also, How to Get a Cameroon Visa from Kenya
Read also, How to Get an Egyptian Visa from Kenya