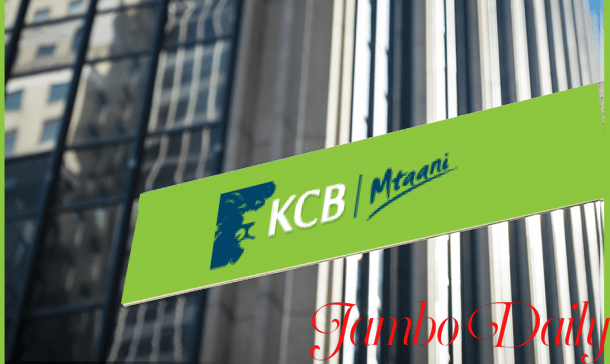 How To Become a KCB Agent, Requirement, Float and Commission
Here is how you can become a KCB Agent, all the requirements, and commission. Kenya Commercial Bank (KCB) is one of the biggest financial service providers in Kenya headquartered in Nairobi Kenya. Its roots go way back to 1896 when KCB Group was inaugurated. In 2011, the bank made a major move when it launched KCB Mtaani, a program that has brought services closer to people.
Prior to the inauguration of the program, the only way you could have accessed its services was by visiting the nearest bank branch. This was quite tiresome since you had to lineup for more than 30 minutes before you could be assisted.
Currently, the program has been operating for more than a decade and so far it has been successfully serving thousands of KCB clients on daily basis. Additionally, it has also helped small-scale traders who serve as agents earn an extra income at the end of the month.
The program pays through commissions where the more you transact the more you earn. Additionally, there are no restrictions you can serve as an agent for other banks while still an agent of KCB.
Though the process seems to be quite easy and straight, there are numerous documents you need for the bank to approve you as one of their agents. Below are the requirements and commissions that you'll be earning as an agent for every transaction you make.
KCB Agent Requirements and Commissions.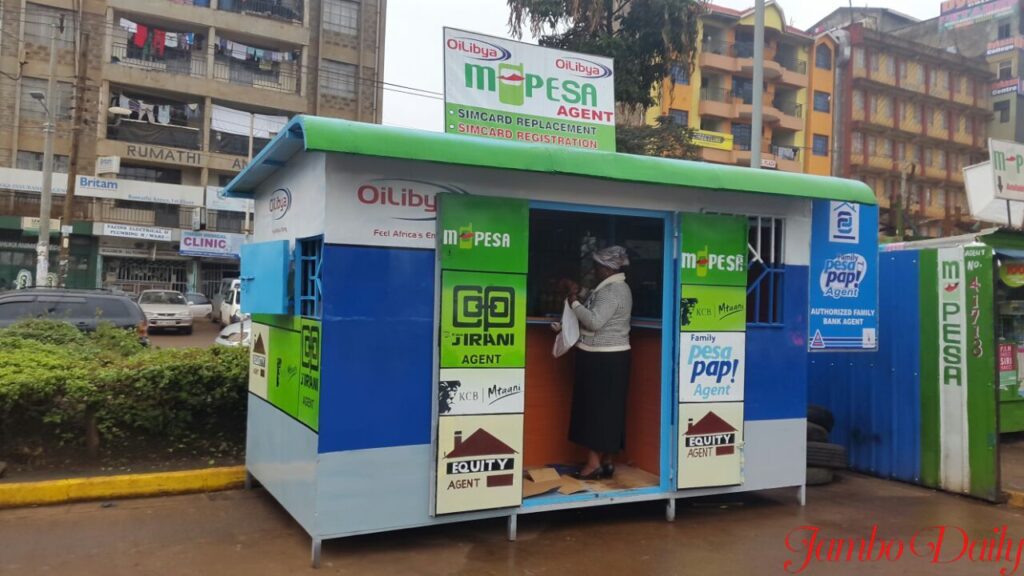 Requirements
You should be a KCB account holder (In case you don't have an account with them just open one)
Have two colored passport-size photos
KRA Pin certificate
Kenyan Identity Card
A valid certificate of good conduct
Valid business permit.
Physical business address, secure and accessible
The business must have operated for a minimum of 12 months
Once you have all these visit the nearest KCB branch and you'll be a form to fill out. Please ensure to read all the terms and conditions before signing the application form
The Float will be communicated to you while you are applying for the role.
Role of an Agent
Cash Withdrawal
Cash Deposit
School fees payment
Rent payment
Account Opening
Balance Enquiry
Mini Statements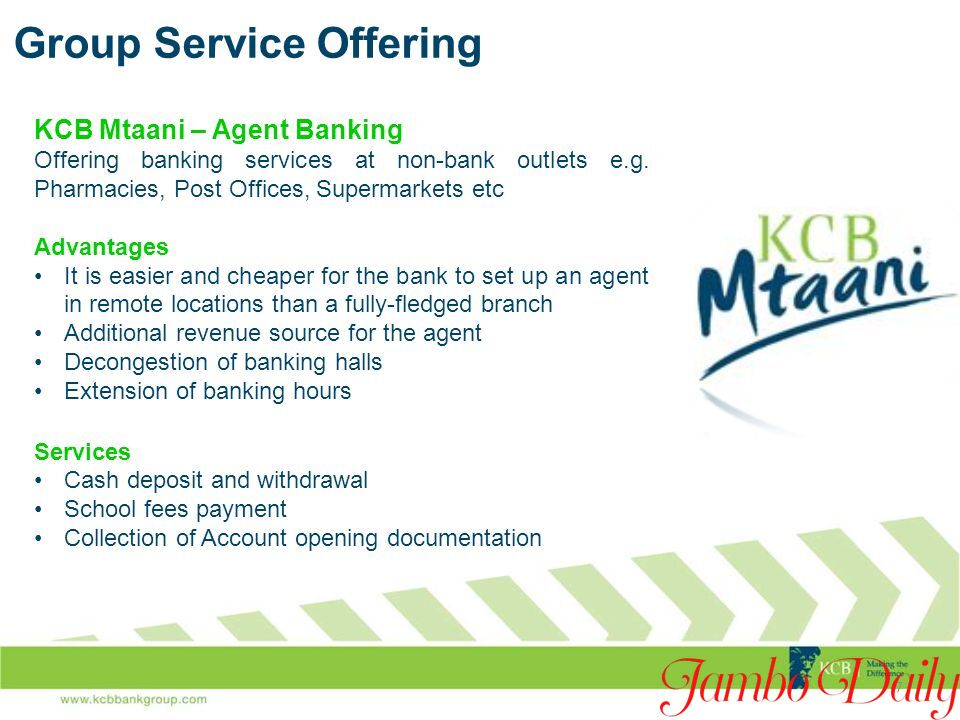 Commission
Withdrawal Amount             Transaction Cost            Commission
100 – 2,000                              20                                    10
2,001 – 5,000                           30                                   15
2,501 – ​​ 5,000                         32                                    16
5,001 – 10,000                        53                                    26.50
10,001 – 20,000                     75                                     37.50
20,001 – ​​ 35,000                   105                                    52.5
35,001 – 50,000                   105                                     52.50
50,001 – 75,000                   185                                     92.50
75,001 – 100,000                 185                                     92.50
​​Deposit Amount                  Transaction Cost               Commission  
00 – 10,000                             0                                            10
10,001 – 20,000                     0                                           15
20,001 – 50,000                     0                                           20
50,001 – 75,000                     0                                           25
75,001 – 100,000                   0                                          30
KCB Mtaani commissions are paid at the end of the month, the payments are usually not fixed since it's a commission-based job, some days are good and some are average it's the nature of the business. Additionally, in case of any confusion in the process contact the bank for assistance.