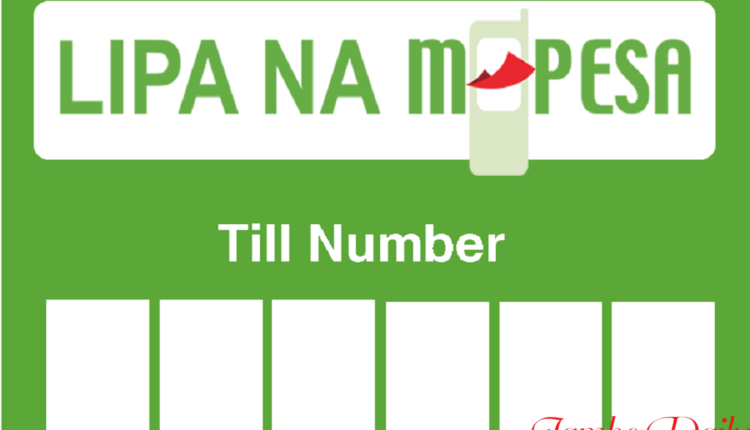 How To Apply For MPESA Till Number
How to apply for MPESA Till Number, since the introduction of MPESA, a mobile money transfer service in 2007 by Safaricom in 2007. The network operator has been upgrading the service step by step making it more efficient for its customer.
MPESA was the first and fastest mobile money transfer service to be launched in Kenya. At the moment the service is being used by over 70% of the Kenyans and it has since expanded to other countries.
Some of these countries include Tanzania, Mozambique, DRC, Lesotho, Ghana, Egypt, Afghanistan, South Africa, and Ethiopia.  As of  March 2021, MPESA had generated annual revenue of more than $ 765 million (Ksh 85.68 billion).
As a Mpesa user, you have access to deposit money into an account stored on your mobile phone, Send Money, Withdraw cash from a Mpesa agent and buy airtime directly from your phone.  However, while doing transactions using this service users are always charged a small amount on every transaction.
Since it was launched in 2007, it has been growing rapidly and by 2010, it was the most successful mobile money transfer service in Africa. Safaricom had expanded the service to India, Romania, and Albania, however, the sales in those countries were low leading to the termination of the service.
In 2012, Safaricom launched Lipa Na Mpesa (Buy Goods and Services)as a service that aimed at enhancing businesses. The service allows entrepreneurs to send and receive money from any customer across the country.
Recently the network operator advanced the Lipa Na Mpesa services to Mpesa Business till. The Mpesa Business till has made transactions for business owners easier since you can monitor the transaction using MPESA Business App.
On the customer's side, it has omitted the transaction fee and you can pay any amount without being deducted a penny. However, the business owner is the one being deducted the transaction fee every time a customer makes a transaction.
When applying for Mpesa Till Number, you can apply as an individual, Sole Proprietor, and as a company. Below are the steps and requirements needed to apply for MPESA Till Number.
How to Apply For MPESA Till Number
Download the M-PESA Business App
Requirements To Apply for MPESA Till Number
Individual Requirements
Copy of National Identity Card (ID), Back and Front
Limited Liability Company Requirements
Annual Return with filling receipt
Company KRA PIN Certificate
Copy of Directors' National Identity Card/ Passport, Back and Front
The letter or cancelled cheque stating bank describing company bank details
Copy of Certificate of Incorporation
Copy of CR12 – Validity of 90 days
Kenyan Director KRA PIN Certificate
Filled or stamped resolution letter signed by Directors of the company
Sole Proprietor Requirements
Copy of Certificate of Registration or Business Permit Number.
Copy of KRA PIN Certificate
Copy of National Identity Card (ID), Back and Front
Copy of a Letter from the bank showing bank details as per certificate registration.
N/B After submitting all the necessary documents the process will take only 48 hours from the time of application.