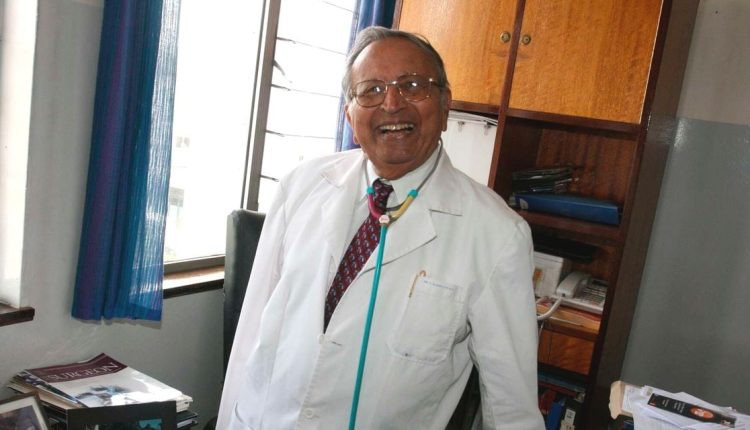 Dr Yusuf Kodwavwalla Dawood's Biography Background, education, career, family, and Death
Dr. Yusuf Kodwavwalla (Dr. Dawood) is a renowned surgeon and Nation columnist. He was best known for his Surgeon's Diary column in the Sunday Nation. He had a long and distinguished career as a surgeon and a medical writer. This article discusses Dr. Yusuf Kodwavwalla Dawood's remarkable biography, background, education, career, family, and legacy he left behind.
Dr. Yusuf Kodwavwalla Dawood's Background
Dr. Yusuf Kodwavwalla Dawood was born in India on 13th September 1928 in a family of five brothers and one sister. Dr. Kodwavwala grew up in the little village of Bantwa in the western Indian state of Saurashtra. Dawood Kodwavwala's birthplace was a little settlement named Kodwav, which is close to Bantwa; the family got their surname here.
His father was committed to ensuring that his children received formal education. "We all ended up in the professions, my three elder brothers as lawyers and my younger brother and me as doctors. My only sister did not go as far because of early marriage necessitated by social constraints. Still, she completed her schooling at a convent and spoke fluent English, to the utter amazement of community elders. This gave a sense of great pride and pleasure to my dad."
Unfortunately, his father was diagnosed with esophagus cancer in September 1948 and succumbed three months later while in college.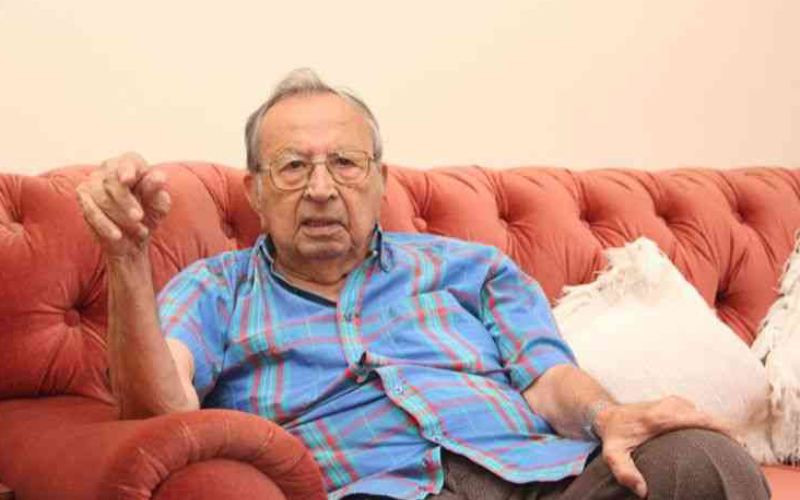 Dr. Yusuf Kodwavwalla Dawood's Education
Although Dr. Kodwavwala passed the Indian equivalent of the 'A' level exams in 1945, he could not enroll in his choice, Grant Medical College (Bombay). The institution was well-regarded, but merit-based admissions were severely hampered by bureaucracy and favoritism.
In 1947, he enrolled in the BSc (microbiology major) program at St. Xavier College in Bombay, considering this the next best thing. He believed this would open doors for him at medical schools.
His disappointment, however, did not last long. His father had been pleading with the Miraj Medical School dean for a spot for him for quite some time. American missionaries oversaw the Miraj Christian Medical College. Because of the school's Christian identity, applications from Christians were given precedence. In October of 1947, one student tragically passed away with the semester about to begin. Dr. Kodwavwala was enrolled since there was no time to find another Christian student.
In 1952 Dr. Kodwavwala obtained his Bachelor of Medicine and Bachelor of Surgery (MBBS) at Grant Medical College after taking an 8-month upgrading course that LCPS holders were required to take. In 1955, he traveled to the United Kingdom for his postgraduate studies, and in 1958 he was awarded the Royal College of Surgeons (FRCS) Fellowship.
Dr. Yusuf Kodwavwalla Dawood's Career
Surgeon
After graduating from medical school in 1953, Dr. Kodwavwala was a house surgeon at JJ Hospital. In 1959, he moved to Karachi to set up a private practice, but after seeing some unethical behavior, he returned to the UK after nine months in Karachi.
He got a job at City General Hospital in Sheffield, UK. Ten months after returning to the UK, he got a response from the Aga Khan Hospital asking him to an interview in London. In March 1961, Dr. Kodwavwala arrived in Nairobi.
In March 1964, he was appointed full-time consultant surgeon. The Aga Khan recognized Dr. Kodwavwala's surgery expertise and 1975 established him as Executive Director of the Aga Khan Hospital.
Dawood was an accomplished surgeon and an active member of Rotary, where he presided over clubs in Kenya, Uganda, Tanzania, and Ethiopia.
The Surgeon's Diary column by Dr. Dawood in the Sunday Nation was his most well-known work.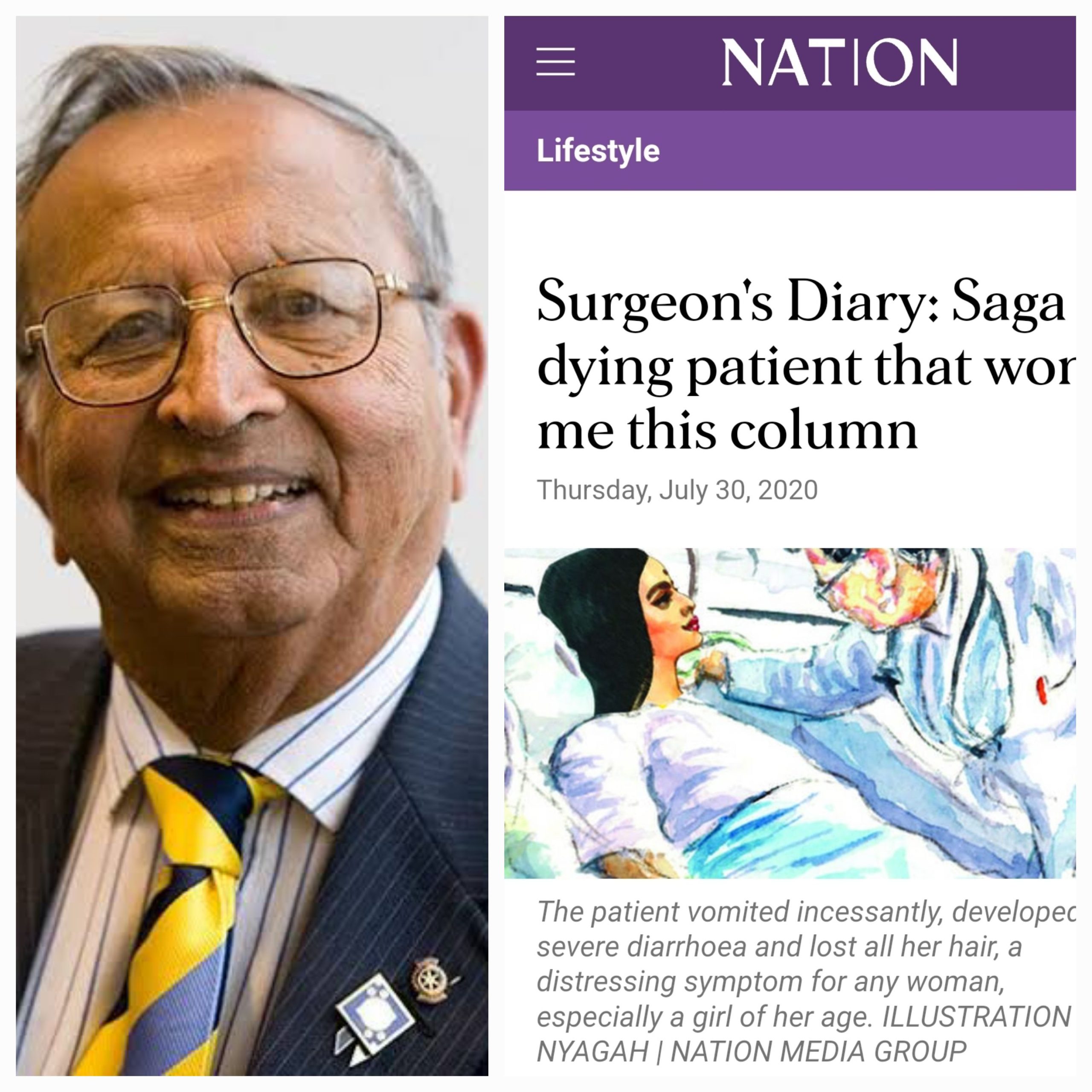 Author
Dr. Kodwavwala published his first fictional book, No Strings Attached, in March 1979. Other books that he wrote include; The Price of Living, Yesterday Today and Tomorrow, One Life Too Many, Off my Chest, Water under the Bridge, Behind the Mask (extracts of his Sunday Nation column), Return to Paradise, Nothing but the Truth and Eye of the storm.
Dr. Yusuf Kodwavwalla Family
Dr. Kodwavwala married Marie Dawood and had two children, Jenny and Jan.
Dr. Yusuf Kodwavwalla Dawood's Death
The late Dawood and his wife, Marie Kodwavwala, lived in Kenya for 57 years before moving to the UK.
Dr. Yusuf Dawood died on Saturday morning, 29th January 2023, in the United Kingdom at the age of 94 years. On Saturday morning, his son Jaan Yusuf confirmed that "my dad slipped away from us in the early hours of this morning. May his soul rest in peace."
Many people expressed sadness at Dawood's passing, remembering him as a skilled surgeon and devoted Rotarian.
Read also, Soipan Tuya – Biography, Age, Wife, Education, Career, Net Worth
Read also, Zachariah Mwangi Njeru – Biography, Age, Wife, Education, Career, Net Worth