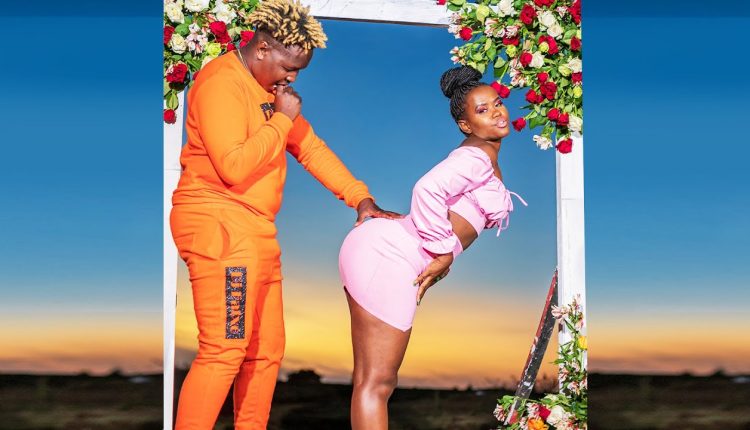 Dj Fatxo Bio , Murder Allegations, Wife, Age, Career and Net Worth
Dj Fatxo, born Lawrence Njuguna is a Kenyan Dj and a musician specializing in local Kikuyu 'Mugithi Genre.' The famous Mugithis singer has worked so hard to build his brand in the entertainment industry and for sure his hard work has paid off judging from most of his fully packed shows on almost all weekends.
Currently, he is one of the highest-paid Kikuyu musicians in the country earning not less than 300k in one show. Despite starting his career as a Dj, he rose to fame after switching to music releasing a hit titled "Ndi Mang'aa".
Aside from love scandals since kicking off his career, Dj Fatxo has found himself on the wrong side as he's entangled in the mysterious death of one Jeff Mwathi who is alleged to have committed suicide while in Dj Fatxo's house.
DJ Fatxo Age and Place of Birth
The Kikuyu Dj was born and raised in Nyandarua county but his age is still unclear at the moment.
Family
Dj Fatxo is the only child in their family and he has really made his family proud, in 2022 he handed over a well-furnished house to his parents and sometime back he gifted his mother a car. After gifting his parents a house he went on to treat his girlfriend to a brand-new car on her birthday.
DJ Fatxo Career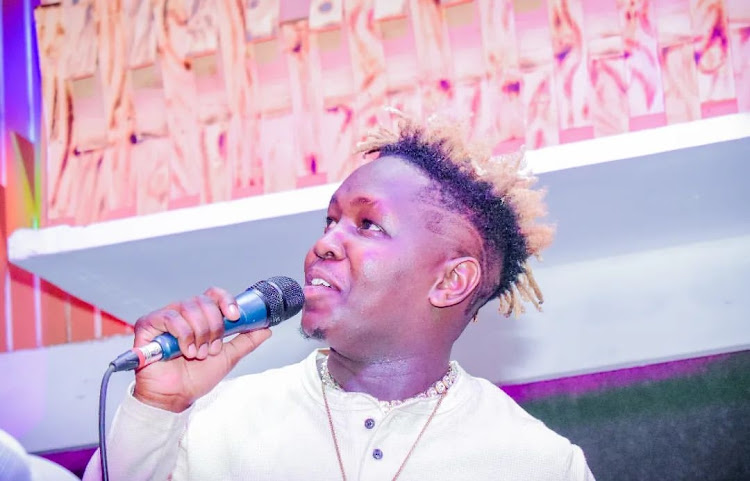 The Nyandarua native began his career when he arrived in the city joining the entertainment industry as Dj while still a student at Kenyatta University. At the time the DJeeying had stiff competition but for him, he was able to break through during the gengetone wave becoming the official Dj of the  Sailors Gang.
He later decided to unleash his hidden talent, music which would later serve as his major breakthrough. As a Dj, he interacted with different top-notch Mugithi singers, who nurtured him in getting into music.
He made his debut with a banger titled "ndi mang'aa" the song was well-received and earned him enough confidence to survive in the industry. He went on to release other hit songs, including "Tokonyo."
Murder Allegation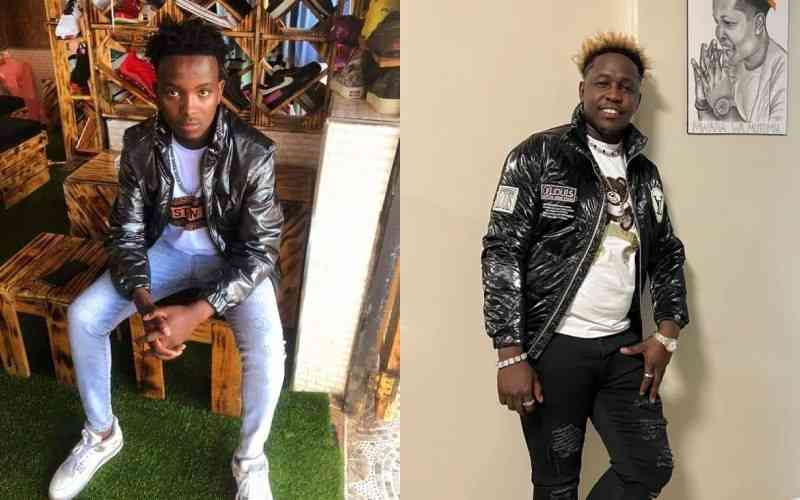 The month of March hasn't been that kind to the 'ndi mang'aa' hitmaker after a media house reported a story of a 23-year-old young man who is alleged to have committed suicide while at his house.
According to Dj Fatxo's report, Mwathi jumped through the bedroom window falling from the 10th floor and dying on the spot. The incident happened on February 21, 2023, but the story broke into the media in March.
According to reports, Mwathi was contacted by Fatxo for an interior design deal but the young man ended up joining Fatxo and his friends in what is believed to be party after party.  However, things went south and the young man ended up losing his precious life.
The social media detectives have been on the case and the Dj has been trending for three days back-to-back with everybody wanting to come out clean on what happened that morning. Through his lawyer, Dj Fatxo has cited that he will fully cooperate with the law enforcers.
DJ Fatxo Net Worth
He is a flamboyant musician driving high-end vehicles and living a lavish life. Judging from his lifestyle, the mugithi singer is worth above Ksh 10 million