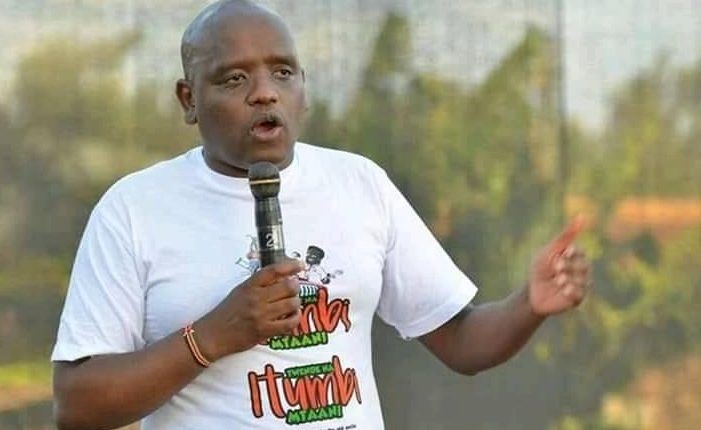 Dennis Itumbi Bio, Age, Career, Personal Life and Net Worth
Dennis Itumbi is an entrepreneur, digital strategist, blogger, and consultant and a key player in Kenyan politics. He is well-known for various reasons, some of which are negative and others of which are positive.
This article examines Itumbi's biography, focusing on his background, career path, personal life, and other details.
Dennis Itumbi Age and Place of Birth
Itumbi was born on 18th March 1985 in Kirinyaga and was raised in the same county before finding his way into the city. Little is known about his family but one of his siblings is named Kevin Karaya Itumbi.
Educational Background
Dennis attended Meru School before enrolling in the Journalism diploma program at the Kenya Institute of Mass Communication. He continued his studies by pursuing an undergraduate degree in Mass Communication at Moi University.
Itumbi decided to advance his industry knowledge by enrolling in a graduate program at the University of Leicester to pursue a Master of Arts in New Media, Governance, and Democracy.
Dennis Itumbi's Professional Career
He has had a remarkable career journey thus far, having explored various capacities. During President Uhuru Kenyatta's tenure, Itumbi worked as the Director of Digital Communication in the President's Office. Itumbi was also in charge of the president's digital campaign.
He is also a co-founder of 25 Studios with other founding partners. He also established Supreme Media. This clearly demonstrates his business acumen. He also worked for Kenya Broadcasting Corporation as a trained media professional.
Running William Ruto's Digital Campaign
During the 2022 general elections campaign period, he was tasked with running then-deputy president William Ruto's digital campaign. He campaigned for him until the last minute when he won the elections and became the president.
Appointment to a CAS position
After assuming office, President William Ruto, who is known to reward his loyalists appointed Dennis Itumbi as the Chief Administrative Secretary in the Ministry of Information Communication Technology (ICT).
The appointment of Itumbi along with other CASs was however halted by the parliament pending the determination of a case filed by the Law Society of Kenya against the appointment.
The Organization, through its chairman Eric Theuri, termed the appointment as unlawful and that which did not follow the required constitutional procedures.
Read Full list of CAS Nominees By President Ruto.
Scandals and Controversy
Through his unrelenting spirit of revealing information to the public, Itumbi has had a fair share of troubles and tribulations. In 2021, he was allegedly abducted and beaten up by unknown assailants. He came out to publicly lament about his abduction and abuse, attributing it to some senior government officials.
Aside from this aspect of his career, many Kenyans know him as a blogger who has at times gotten right in the middle of highly contentious issues and topics in the country. This has led to him rubbing shoulders with politicians.
Dennis Itumbi, for example, got into trouble with Interior Security Cabinet Secretary Fred Matiang'i after publishing posts that allegedly linked the CS to the Ruaraka land scandals. His broad knowledge of such topics made him a social media expert, which he used to launch a consultancy.
Dennist Itumbi Personal Life
Itumbi has never talked publicly about his wife and kids, nor has he been seen with them in public. He seems to have succeeded in putting his family off the screens, bearing in mind the danger it might pose to them due to his role in the country's politics.
Dennis Itumbi Net Worth
Itumbis's net worth is currently unknown. However, it is projected to have risen/rise significantly due to his role in the 2022 presidential campaign and his new appointment to a powerful CAS Position.