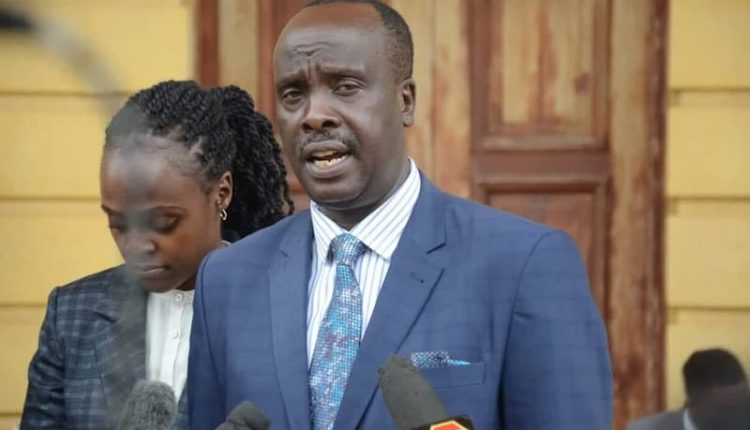 Danstan Omari Bio Age, Education, Career, Marriage, Foundation, and Net Worth
Danstan Omari is a veteran Kenyan Lawyer and lecturer, Omari is considered as one of the most powerful attornies in Kenya. When it comes to Kenyan law, Omari is a household name and he has been hitting the headlines for years handling high-profile cases. His unique way of tackling his opponents in court always makes him stand out from the rest. Aside from representing high-profile politicians and businessmen, Omari is also known for handling rich Daddies who fail to honor their responsibilities.
Some of the high-profile individuals he has represented include, the current President William Samoei Ruto, retired chief justice, David Maraga, former CS of Interior Fred Matiangi as well as the family of Tob Cohen.
Danstan Omari Age Place of Birth
Omari was born on th December 1964 in Nyabite village, Nyamira county. He's the son of the late Elkana Mogaka and Milka Kemunto Mugaka.
Education Background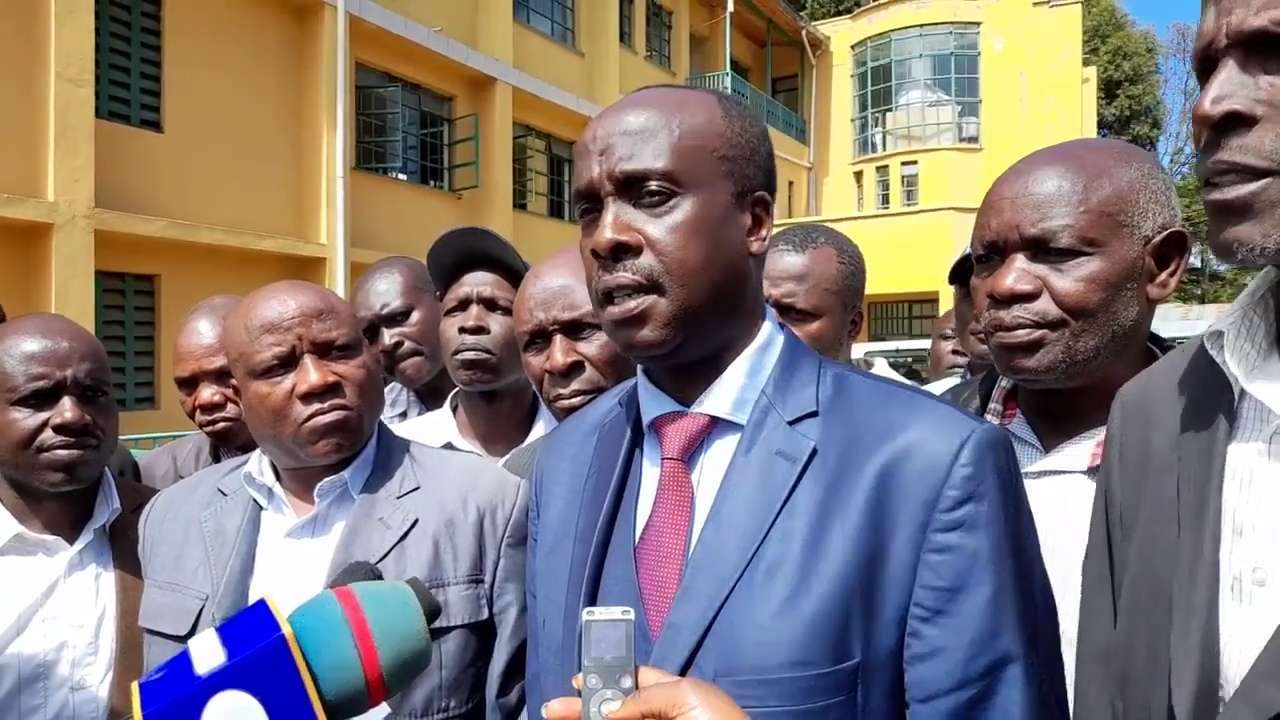 He began his schooling at Nyamira Primary School where he scored 19 out of 36 points on the then-national exams. After that, he joined Ruiru Secondary School in 1978 but didn't score a good grade and he repeated. This time around he joined Kiabonyoru High School joining the former interior CS Fred Matiangi and scored Divisioon 2 and went on to join Muguga High School for his A levels.
After high school, he secured a spot at Kenyatta University to study Bachelor of Education which was not his wish since he wanted to study law. He graduated in 1990 with a Bachelor's degree in education and went back to school in 2004 to pursue his dream of doing law, joining the University of Nairobi.
He graduated in 2008 and went on to join the Kenya School of Law for six months. After that, he enrolled for Master's degree at the University of Nairobi and graduated in December 2011.
Career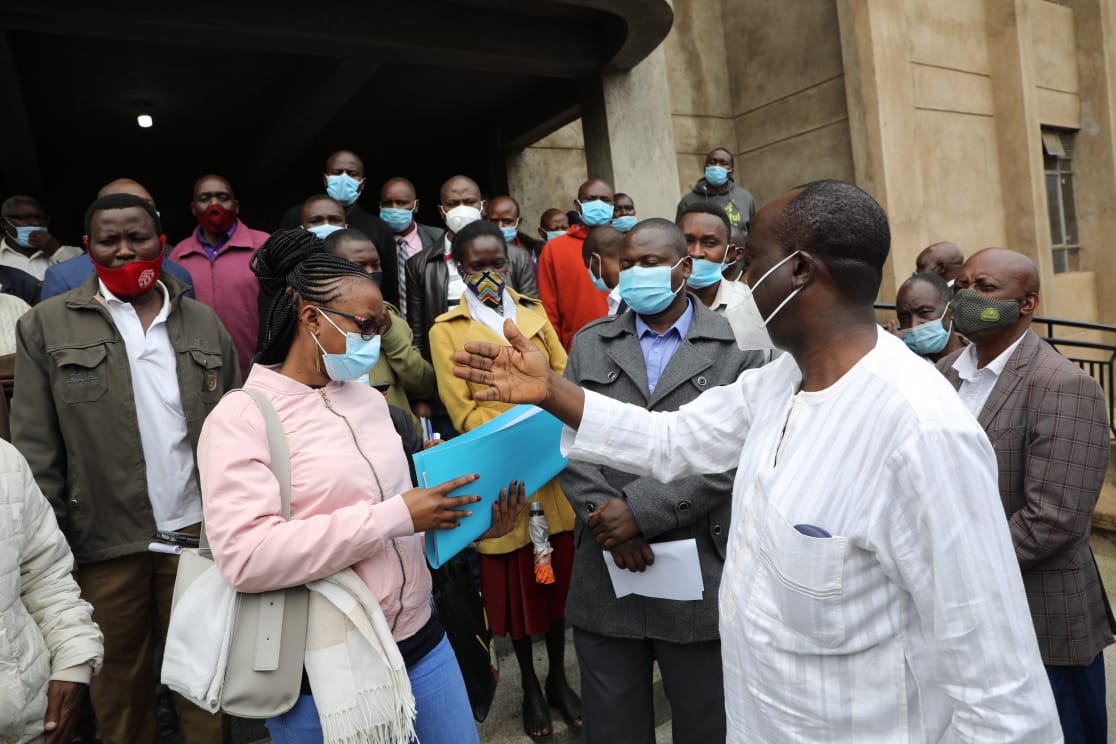 His journey began in 1986 working as an untrained teacher while waiting to join University. In 1987, he joined the National Youth Services for a crucial three-month training before joining the university to study education. After completing his University education he was posted to a school in Bomet but the placement didn't sit well with him.
Omari refused to head to Bomet and requested for a transfer but he was threatened with interdiction. Threats don't work for him and he decided to take his chances and went back to teaching as a BOM teacher until 1992 when he was called back by the TSC. Following his reinstatement, he was posted to Kiabonyoru as a graduate teacher serving in that position until 1994. In 1994 he rose to rank becoming the deputy head teacher of the school.
He didn't enjoy the position for long as he was later interdicted for causing students to strike and he was left jobless. He applied for a job in a newspaper and landed a job in Nyeri as a hotel manager before landing another managerial position in a club in Nairobi.
After he was interdicted he sued TSC and after four years he won the case and was handsomely compensated for being interdicted wrongly. Omari decided to invest in the transport sector with the compensation money purchasing four matatus. He was later posted as a teacher in South Mugirango and then moved to Muthurwa secondary school.
In 2004, he decided to do law and applied at the University of Nairobi, the journey wasn't easy since he used all of his savings to pay school fees for a year and his wife also had to chime in and help him pay school fees. He later landed a job as a children's officer and he was posted in Kirinyanga which was a little bit hard for him since he had to travel all the way to Nairobi every day to attend classes.
In 2011, he was admitted as an advocate and went on to resign from his position as a children's officer. After that, he was employed as a lecturer of law at the Catholic University and he's holding the position to date. As a lecturer, his lane of law includes criminal law, professional ethics, and trial and child rights.
Sheria Foundation
Omari operates two NGO organizations, Sheria Mtaan, and the baby daddies. The Sheria Mtaani organization offers free legal services or for youths while the second one deals with baby daddies that run away leaving women with all child bills.
Danstan Omari Wife and Kids
Omari is married to a beautiful and supportive wife by the name of Pamela. The two met when she was about to join the University and Omari was serving as a teacher and their journey began at that point.
Omari took the responsibility of educating her as he paid the full fee for University both in Bachelors's and Master and currently she is doing her Ph.D. and at the same time working as a lecturer at Catholic University. His wife also helped him pay school fees while he was doing law. The two have been blessed with three boys.
Danstan Omari Net Worth
He's one of the richest lawyers in Kenya and his rate card might be over Ksh 500,0000 for a common person and more for high-profile people. His net worth is estimated to be over Ksh 900 million.