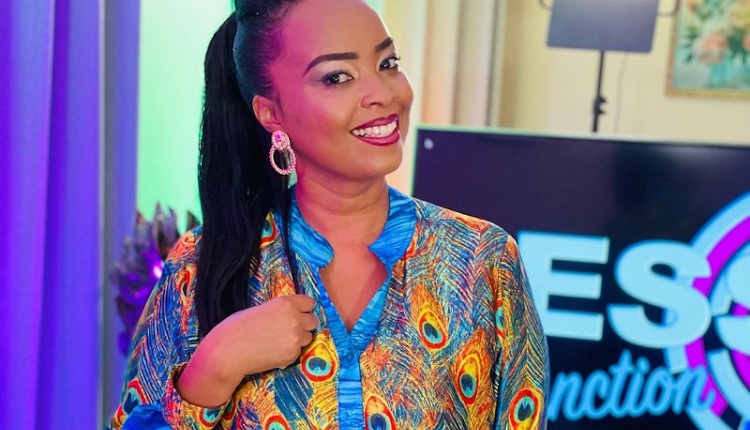 Cynthia Nyamai Biography, Career, Education, Marriage, Divorce and Net Worth
Cynthia Nyamai is a famous  Kenyan journalist who currently works at KBC Channel 1 as a news anchor as well as a talk show host. she started her career at KTN, she managed to achieve much in a short time.
Cynthia was the first Kenyan to be honored with the Best Upcoming Business Journalist in Africa by Diageo Business Award. Due to her victory, she establish herself as an honorable PR consultant, where she owned the opportunity to work with different governments in Africa.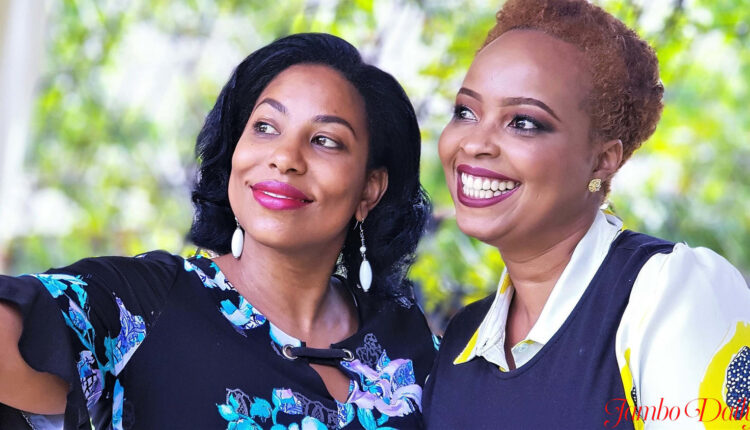 Cynthia Nyamai Age and Place of Birth
Cynthia was born in Mombasa, Kenya, and later on, moved to Nairobi. Her parents raised her in a close-knit middle-class family where she was taught Christian principles and got saved at the age of 5r years.
Cynthia Nyamai Family
Nyamai has been in the media industry for a long period but she has not yet revealed any information concerning her parents or family background.
Cynthia Nyamai Husband and Relationship
Cynthia was married to David Makuyu and later on divorced due to several cheating cases and violence.
In 2013 she was in the spotlight after rumors started going around that she was dating a Nigerian billionaire. However, she later came out to refute the claims stating they were just good friends and he was in the country for business ventures.
Education
Much is not known about where she received her early education, but she attended United States International University (USIU).
Cynthia Nyamai Salary and Net Worth
Her salary ranges from Ksh 250k to Ksh350k. Her net worth is not yet clear but will be updated soon.
Career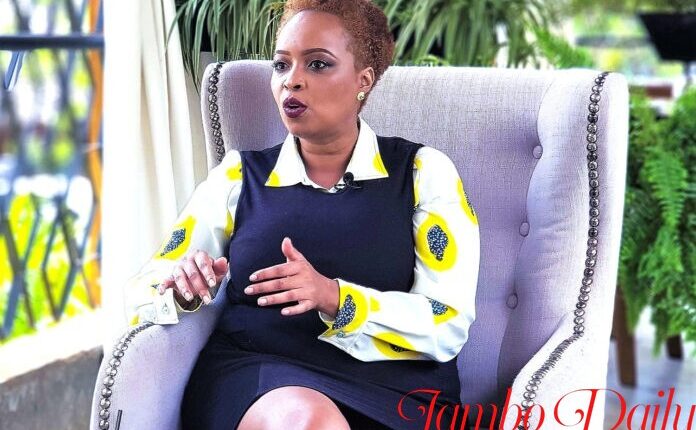 Cynthia began her career at KTN as a journalist, where she used to work as an intern and she later became a business news anchor. After analyzing several businesses and identifying the challenges as a reporter she decided to start  Cynthia Nyamai Communication as a top PR consultancy firm in Kenya today.
Her aim was to help companies to utilize communication strategies as well as to understand the role of Public Relation in their campaigns. Due to her persistence and determination, she established her name as a businesswoman. She on and landed opportunities to work with different prominent entrepreneurs like Vimal Shah the Chairman of Bidco Africa, and Tabitha Karanja the current Chief Executive Office of Keroche Breweries.
In the 2013, general elections she worked with the TNA party ( now Jubilee) where the TNA managed to win the election. Cynthia later moved to Tanzania and worked for Chama Cha Mapinduzi (CCM) and then Uganda where she worked with the ruling party.
Cynthia knew her abilities very well and understood what she needed to deliver to her clients, which led her to work with various corporates and government bodies such as Equity Bank, Safety Authority, Ministry of Transport and Infrastructure, National Transport, AAR Health Services, Citibank, and KENGEN
In 2020, during the Covid-19 Lockdown, she began a Live show on Instagram called 'Conversation with Cynthia Nyamai' where she used to host CEO's and Managing Directors from various top companies around Africa.
Cynthia currently works as a freelance writer for Forbes Magazine African and the Graca Machel media platform, she is representative of the Graca Machel Trust, Wommen in Media. She is also chosen champion for Uganda, a Corporate Emcee, Managing Director CN Communications,  Tv Show Host-Cynthia Nyamai Show as well as Prime Time News Anchor (KBC).