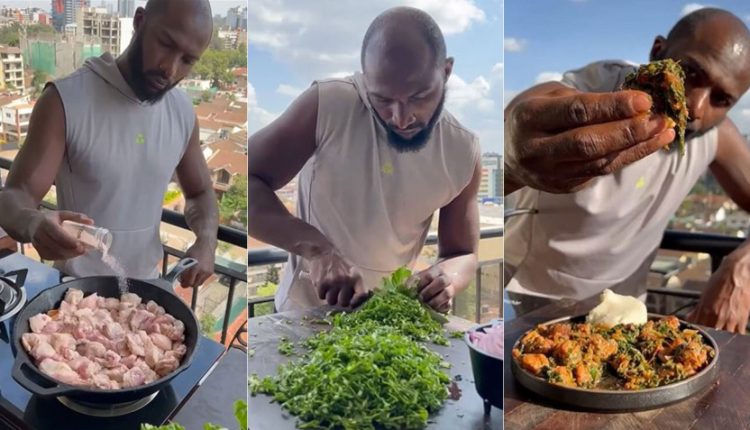 Chef Denni Ombachi Bio, Age, Career, Rugby, Wife, Kids and Net Worth
Dennis Ombachi, well known for his famous phrase "Chop tomato and onion, done" is a retired rugby player and an exceptional roaming chef. During his athletic era, Omabachi played for Kenya 7s representing the country at the 2016 Summer Olympics.
He was also part of the squad that represented Kenya at the 2013 Rugby World Cup Sevens in Russia. The "done" chef is mostly remembered in the rugby world after he helped Kenya in the last minute to beat Zimbabwe 21-17 in Rio Olympics.
Following his retirement, he decided to join the hospitality industry but not as a career but as something to keep him busy. However, his hobby turned out to be more productive than his career.
In our article, we tell the story of Chef Dennis Ombachi.
Dennis Ombachi Age and Place of Birth
Dennis was born on December 14th, 1990, however, details on his actual county of birth are still unclear.
Education Background
The internet chef attended Kiambu High School where he completed his form four certificate. After that, he enrolled at Strathmore University where he attained his degree.
Dennis Ombachi Career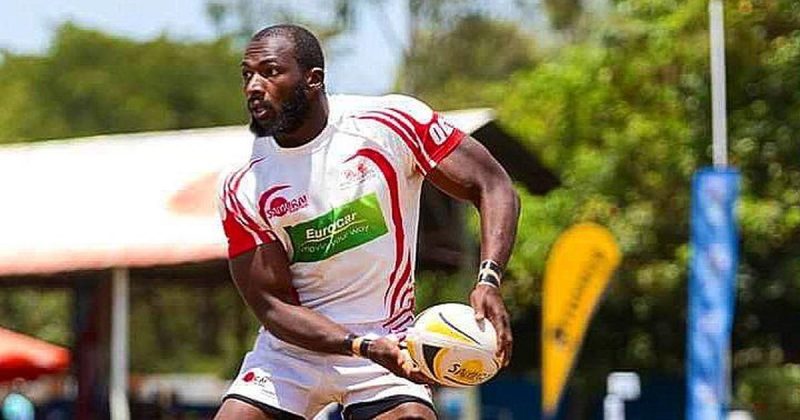 Sports Career
Ombachi grew up in rural areas where games like rugby are rare to find, he was exposed to rugby when he joined High School and eventually ended up falling in love with the game. After completing high school he was sure, rugby was the way to go and he was ready to hit the pro arena.
His professional journey in the rugby world began after he met the famous Humphrey Kayange who held his hand like a brother. According to him, when he started, Kayange provided his transport for over a year. On top of that, he went on to cover gym expenses as well as his training kit.
Being good at what he did, the then Kenyan 7s coach noted him and also held his hand, and walked with him all the way. Ombachi gained the confidence and he was ready to represent his country, a task he handled perfectly.
In 2013, he was part of the squad that represented Kenya at the 2013 Rugby World Cup Sevens in Russia. 2015 ended up being his year as he made Kenyans proud after he helped Kenya qualify for the 2016 Rio Olympics. Ombachi scored in the last minute in a game against Zimbabwe.
Despite earning an entry in the 2016 Rio Olympics, the year became one of his worst years as he marked the end of his career. Ombachi got injured in both of his legs sending him into a bench for six months.
His aim was to play at the Rugby World Cup, but after sitting on the bench for six months, he lost confidence and he walked to his coach and told him, he couldn't do the tour anymore. Following his early exit from the ruby, the athlete-turn Chef went through a rough time that affected his mental health.
According to him, during that period he once tried to commit suicide, but it didn't go through as his sister was around to save him. He was later diagnosed with bipolar disorder and this is where things started changing for him and he began viewing things from different angles.
Cooking Career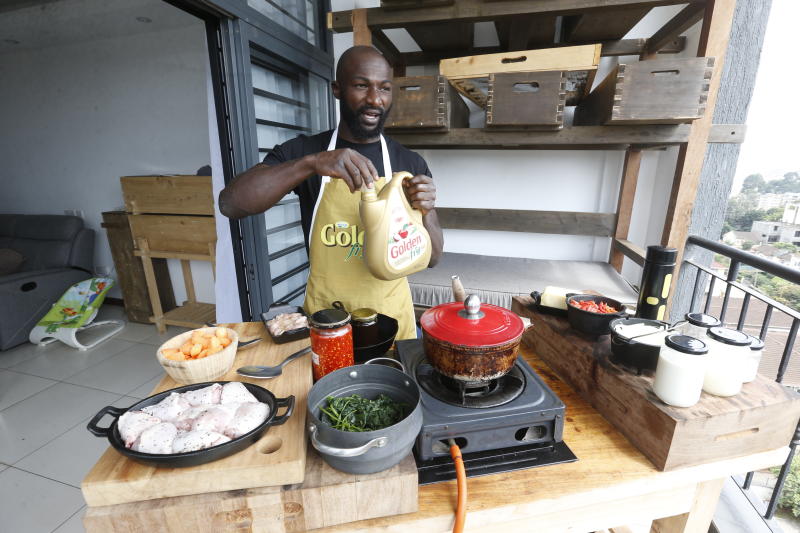 After ups and downs, he found something more engaging than rugby, cooking for the internet crowd. He began advertising his cooking skills on his social media platforms, and within no time he was a social media sensation.
Currently, he is one of the most followed tik tokers and he has earned followers from all parts of the world.
Dennis Ombachi Wife and Kids
He hasn't disclosed much about his love affair but he has revealed more about his love for his kids.
Net Worth
His current net worth is estimated to be over Ksh 12 million.