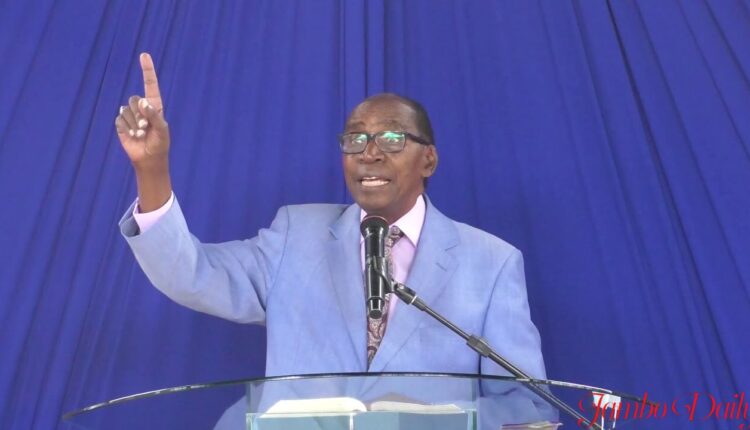 Apostle Dr. Joe Kayo Bio, Age, Ministry, Family, Career and Net Worth
Apostle Dr. Joe Kayo is a Kenyan apostle and the founder of Deliverance Church, a well-known church that has spread the good news across East Africa. His ministry has a well-documented history of wonders, healing, and miracles, additionally, he met his wife after he performed miracles in Uganda.
Many consider him one of the preachers anointed by the Holy Spirit, he has preached widely in Kenya and led to the deliverance of prominent ministers. Despite being born in Gusii land, the eminent preacher has managed to learn other local languages like Dho Luo, Luganda, Swahili, and English.
Additionally, Joe Kayo is the founder of the Christian Family Church and Joe Kayo Ministries where he serves as the Executive Chairman.
Apostle Dr. Joe Kayo Age and Place of Birth
He was born in 1936 in Kisii District, Nyanza Province.
Education Level
He attended a local school in his village before joining the Pentecostal Bible College in Kisumu. He also holds an honorary doctoral degree from the United State, earning his first honorary degree in 1987 and the second one in 1990 in Nigeria.
Apostle Dr. Joe Kayo Career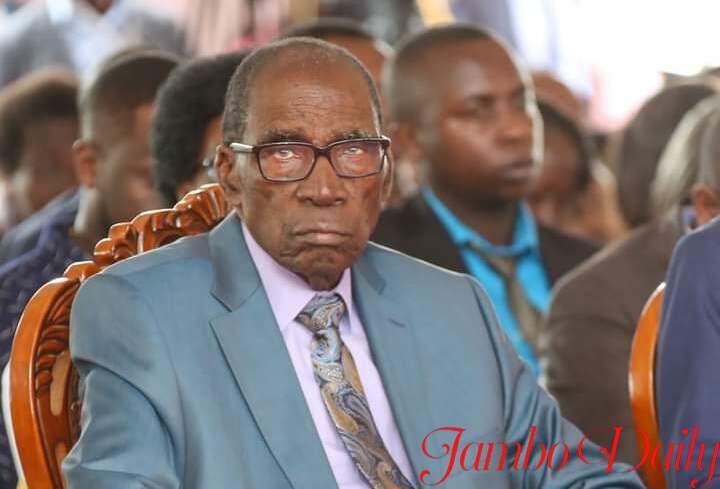 Dr. Joe Kayo got saved in February 1957 and his journey to administering the good news started from that point. He was later ordained by the Pentecostal Assemblies of God.
As the founder of the Deliverance Church, Joe derived the ministry name from the act of deliverance. According to Kayo being saved isn't enough and one needs to be delivered from demonic powers. Having a strong command of English and a better understanding of the Bible he was able to grow his ministry beyond one country.
Kayo mostly preached in English and the teachings were translated into other languages, this made it easier for the Apostle to spread the ministry to Uganda and Zambia. According to him the anointing that Jesus had was not only promised to the Biblical apostles but it was also to the apostles that are called by God today, thus earning the Apostle title.
In the late 1970s, Joe's ministry encountered numerous allegations made against him. Following the allegations, Joe crashed with the board members and as a result, Joe Kayo decided to resign from Deliverance Church.
Following his resignation from Deliverance Church, he went on and founded another ministry by the name of Christian Family Church and Joe Kayo Ministries International in 1978.
Away from ministering the word of God, Joe Kayo is also an author and he has published numerous books including Revival Digest, The Bible Way to Success; Standing Alone with God.
In his long tenure in preaching, he has ministered in different countries including, Uganda, Canada, South Africa, England, the Democratic Republic of Congo, Japan, the United States, Zambia, and Hong Kong.
Wife and Kids
Joe is married to one wife by the name of Rose, Joe met Rose miraculously as he was given a wife as a gift of appreciation. Joe was on a preaching mission in Uganda where he met a terminally ill patient at Rose's home.
He prayed for the patient and he was healed,  Rose's father was impressed by his work and he decided to gift him his daughter. Joe initially turned down the offer before accepting it later. After he accepted the proposal, the wedding was planned within a week the couple has been together for years and they have three children and two grandchildren.