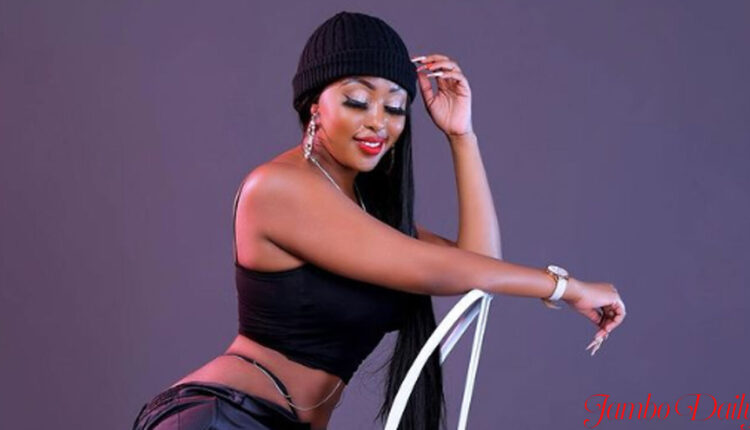 Amber Ray Bio, Husband, Career, Kids, and Net Worth
Amber Ray, born Faith Makau is a curvy Kenyan business model, actress, socialite, and fashion consultant. She is also known for her body beauty attractiveness, which creates the attention of many across her social media platforms.
Despite being a businesslady, Amber caught the attention of many due to her lavish lifestyle as well as her beauty. Being a social media influencer, dramas have been part of her lifestyle with most people accusing her of being a gold digger for dating men who are financially fit including Jimal Roho Safi.
Amber Ray Age and Place of Birth
She was born on November 3rd, 1992, in Machakos, Kenya.
Amber Ray Career.
Amber Ray leads in the world of fashion and models. She is an entrepreneur who tapped an opportunity to empower her business in the market. Amber Ray's dress code promotes and impresses her viewers on social media.
She considers herself a brand on her social media platforms. She has taken a lot to build her brand, however has endorsed other brands that she charges a reasonable amount.
Being in the fashion industry has opened more doors for her, especially when it comes to endorsements, as her huge following on her social platforms gives different brands the confidentiality of reaching out to more clients.
Amber Rays Husbands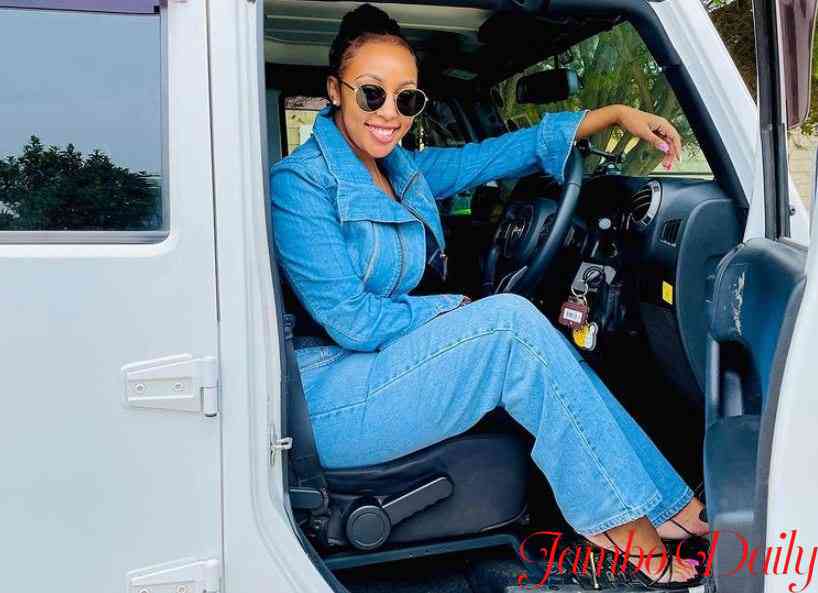 Amber can have a good score regarding marriage and relationships as she has dated numerous gentlemen she paraded on her social media platforms. She became pregnant just after she had finished her secondary education and gave birth to her son Gavin. This didn't run for long, and she broke up with the guy due to untold misunderstandings.
She also got a heavy commotion with her father, who kicked her out of the house after she called off an arranged marriage a few weeks after her dowry was paid. The relationship between her and her parents became tough.
Following the fallout with her parents, she decided to focus on her life and date well-enabled men. She went on and rocked her relationships with multiple businessmen, politicians, and big names in industries.
Later, Amber Ray married as a second wife to a known politician, Jhanda Zaheer. Their marriage lasted for three years with a lot of complications and troubles. The first wife accused her t of practicing witchcraft/ black magic on her husband to tear apart their home.
This was after a photo of her had leaked, fueling rumors of her being involved in witchcraft. In 2018, Amber Ray divorced the politician Jhanda Zaheer and termed the divorce as a relief.
Currently, she is dating Kennedy Rapudo, a businessman and her baby daddy. Amber and Rapudo dated four months before their engagement in November last year. Rapudo, being the luckiest, has managed to build a home with Amber as his wife, their newborn daughter, and a son. Both of them had kids from their previous relationship. Their relationship has had a lot of ups and downs after pitching things together.
Amber Ray's Kids
She is raised in a family of two that's her and her sister Judy. Amber Ray is also a mother of Gavin, her son, and her daughter with Rapudo. She is also said to be a good stepmom to Rapudo's children.
Amber Ray's Net Worth
Amber Ray is a businesswoman whose net worth is $ 3 million through her fashion and brand business income.
Read also: Who Owns Huduma Credit? Jamal Roho Safi Wealth and Businesses