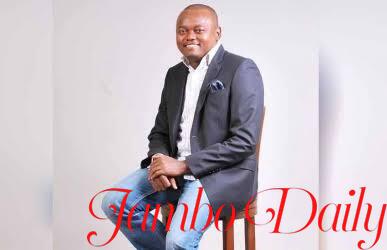 Ali Manzu Biography, Career, Education, Family, Wife and Net Worth
Ali Manzu, born  Ali Khamis Manzu is a fluent Swahili news anchor and a journalist with a special interest in stories relating to, current affairs, health, wildlife, human, and conservation. Currently, he works at Standard Media Group on KTN broadcasting the 7 pm news. His expertise in media exceed two decades since he joined the industry in 2002.
Since joining the media house he has not only sharpened his skill but has created a huge reputation for himself. His eloquence has created love within his audience and they can't get enough of him. Before joining Standard Media Group he was working for Radio Salaam.
Ali Manzu Age and Place of Birth
He was born and raised in Mombasa, however, his actual date of birth is still unclear the information will be updated as soon as possible.
Ali Manzu Family Parents and Siblings
Despite being a public figure he has not revealed any information regarding his family or siblings background.
Wife and Kids
The celebrated news anchor is happily married to Amina Gullam, a air hostess working with Etihad airway. The two officiated their union at The Sir Ali Muslim Club in Ngara. The couple have been blessed with five lovely kids.
Journey From Mombasa to Nairobi
Manzu left Mombasa in 2003 with high hopes of finding green pasture in Kenya's Capital City, Nairobi. Just like many people leaving the upcountry coming to Nairobi their parents always have a piece of advice and for him, his mother told him not to talk to strangers.
When he landed in Nairobi it was another weird world for him and Nairobi being a hub of many inaccurate businesses. He was welcomed by people minding their own business while someone was being smuggled.
Hawkers and street pastors on other hand were shouting from every corner of the city. His grandmother had told him, Kariobangi South was a no go zone, since his grandmother believed it was a home for the wrong dowers
 Career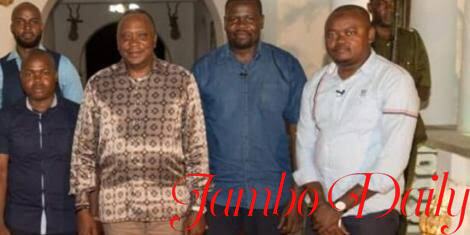 He began his journey in 2002 working as an intern for KBC's Sauti house in Mombasa, working in the production department. During this stint he was also part of a local television show called Penzi Hatari.
From KBC he joined Rahma radio, a religious radio station based in Mombasa. With Rahma he managed to sharpen his skill in radio production something that has helped him until now.
After that, he landed another job with a popular radio stations in Mombasa Salaam Radio. By the time he was joining Salaam radio he had already developed his skills and he turned out to be one of the best presenter in that radio.
Ahead of the 2007 election, Katua Nzile from KTN poached him and offered him a job. When he joined he covered the 2007 election as well as the 2013 elections.
Ali Manzu Education
Ali attended the Technical university college in Mombasa where pursued architectural draughtsmanship. However, the course was not marketable and he decided to pursue a course related to media and he enrolled for a Diploma in Communication and Journalism in Nairobi. After that the joined Moi University where he studied Bachelor of arts in Communication and public relations graduating in 2015.
Ali Manzu Net Worth
His net worth is still unclear at the moment but it will be updated soon.