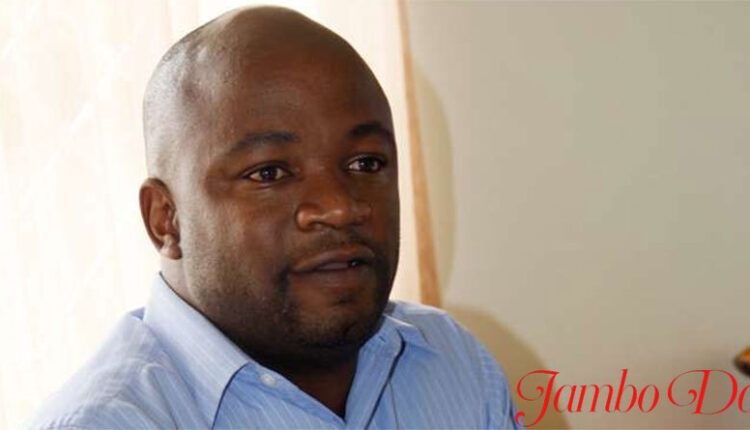 Agosta Liko Bio, Age, Career, Family, Education and Net Worth.
Agosta Liko is a Kenyan entrepreneur currently serving as the Chief Executive Officer of PesaPal where he also doubles up as the founder. PesaPal is one of the fast-growing point-of-sale (PoS) companies in Kenya with most of its clients being banks.
In 2016, Liko was recognized as one of the top 100 most influential fintech leaders from leading companies.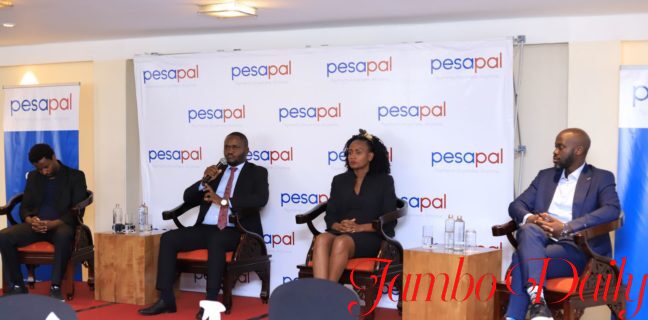 Agosta Liko Age and Place of Birth
He was born and raised in Kenya but more information on the date of birth is still unclear.
Agosta Liko Education
Speaking of his education, much is not known about where he received his primary and secondary school education. However, after high school, he enrolled in Moi University but unfortunately, he failed the exams and decided to move to the USA.
Career
The veteran entrepreneur co-founded the company in the mid-2000s alongside his University friend, Omesmus Kagwanja. The two met when Liko was in his first year and Kagwanja was in his fifth year at Moi University.
Two years down the line Liko needed a college attachment and he turned to his friend Kaganjwa who at the time had already graduated. Kangwanja linked him with a certain comapny by the name of Turnkey.
However, despite his hard work at the University he still failed his exams at Moi University and he decided to relocate to the United States in search of green pastures. He lived in the United States for seven years before jetting back to his native country.
When he landed in the country he contacted his old friend Kagwanja and together they launched a software company. After the 2007 post-election violence that left the country in a hard economical place, Liko and his friend Kagwanja identified an opportunity for their first company.
According to him at the time numerous East African companies were struggling and they had to find a solution. So, the two entrepreneurs founded a travel company to enhance the popularity of the region.
They created a website that helped tourists to have a virtual scenery of what they would expect when they land in East Africa. The Website allowed tourists to allocate a better holiday package, buy the package and then visit their desired destination.
After founding the travel company they noticed they were having trouble processing payment transactions on the platform. They had used numerous platforms but for them, they needed a gateway that clients will pay them directly.
In 2010, their doors opened as they landed their first client, Access Kenya. Access Kenya approached them with a request of a website to sell tickets, as a result of the request tickesasa.com  was founded, and its currently one of the leading ticketing platforms for holidays, events, and flights.
Following the success of the ticketing platform, the duo thought ticketing was the way to go. They went ahead and launched ticket.pesapal.com. This became the Genesis of PesaPal.
In 2011, the connection extended as their company signed a new deal with Rupu, an E-commerce platform that enables small and medium businesses to market their goods and services. After signing a deal with Rupu,  they then landed a new deal with Zuku which served as the breakthrough of PesaPal.
However, according to the smart entrepreneur despite closing these deals, funding was never an easy thing for them and it took them a whole decade for them to secure a bank loan. This made the company grow organically and expand its revenue.
According to Liko one of the things that have led to the growth of the company is knowing how to hire the right people and knowing how to work with them for a long period of time. Currently, PesaPal is not only the leading PoS company but it's also the fastest-growing company in East Africa.
According to reports by September 2022, the data showed 49,786 PoS machines used in the banks were from PesaPal which is almost 60% of the market share. Currently, the company has over 300 employees and a valuation of over $1 billion.
Agosta Liko Family
Liko has maintained a low profile when it comes to his personal life and his family has been away from the public, more details will be updated as soon as possible.
Net Worth
Despite the company's valuation being $1 billion (Ksh 121 billion), his net worth is estimated to be over Ksh 900 million.