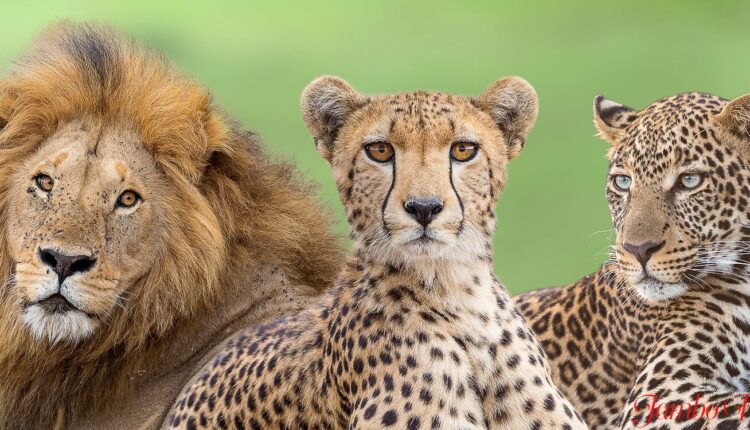 10 Top-Rated Tourist Attractions in Kenya
Kenyan is known for its fascinating tourist destinations and, of course, the world's fastest runner. Kenya is a land of spectacular extremes and quintessential contrasts, famous for its legendary savanna safaris. A wide variety of landscapes and cultures can be found in Kenya: alpine snows, coral reefs, forests, the city of Nairobi, plains, and deserts.
Some of Kenya's major tourist attractions include animal safaris, hiking Mount Kenya, ballooning over the Masai Mara, and snorkeling on the Indian Ocean coastline. Discover more tourist attractions and destinations in this list of top-rated tourist attractions in Kenya.
10 Top-Rated Tourist Attractions in Kenya
1. Masai Mara National Reserve
Masai Mara National Reserve is Kenyan most popular game park and top tourist attraction. Hundreds of people each year visit Masai Mara National Reserve to observe the wildlife, zebra, and wildebeest migration. Millions of wildebeest and zebra migrate from Tanzania's Serengeti every July to October.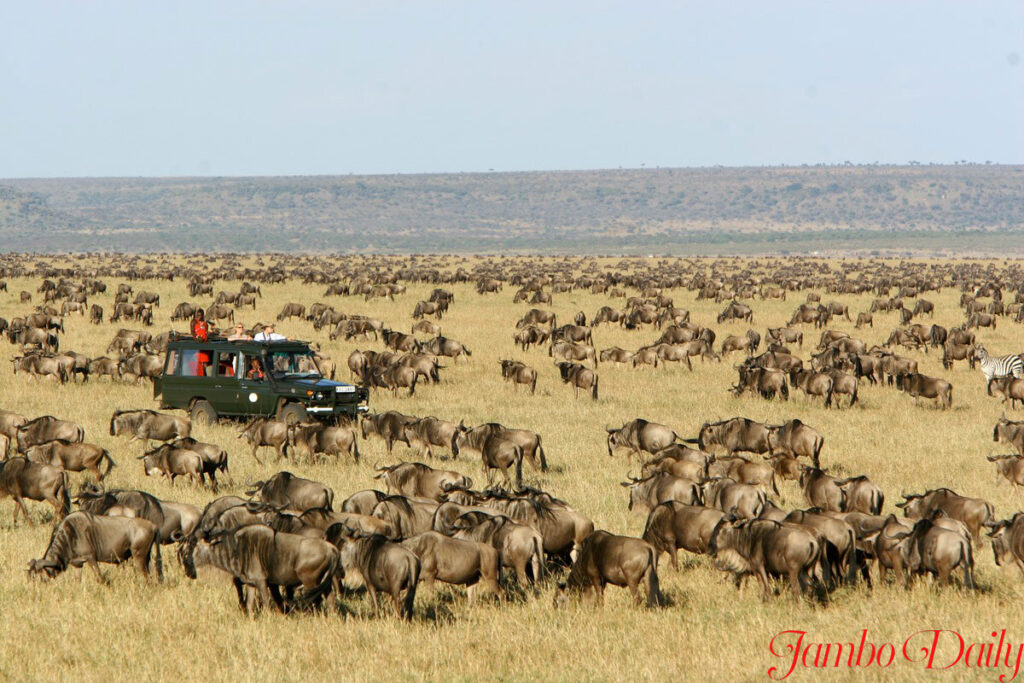 2. Amboseli National Park
Amboseli National Park is close to the Tanzania border at the foot of Mount Kilimanjaro, the highest mountain in Africa. The term "Amboseli" is derived from a Maasai phrase that means "salty dust," which accurately describes the park's dry conditions.
The park is famous for being the best place in Africa; to see elephant herds up close. Other attractions at Amboseli National Park include big cats (lion and cheetah), impala, giraffe, eland, gazelle, waterbuck, and spectacular views of Mount Kilimanjaro and Maasai culture.
3. Lake Nakuru
Lake Nakuru is a relatively shallow lake. Lake Nakuru National Park is renowned for its enormous flocks of pink flamingo populations. The flamingos are one of Kenya's most popular attractions and are sometimes referred to as the planet's most extraordinary bird exhibition. A wide variety of species may be seen, including python, warthogs, waterbucks, and white rhinos, as well as a wide variety of sceneries, including broad grasslands flanking the lake and cliffs and woods.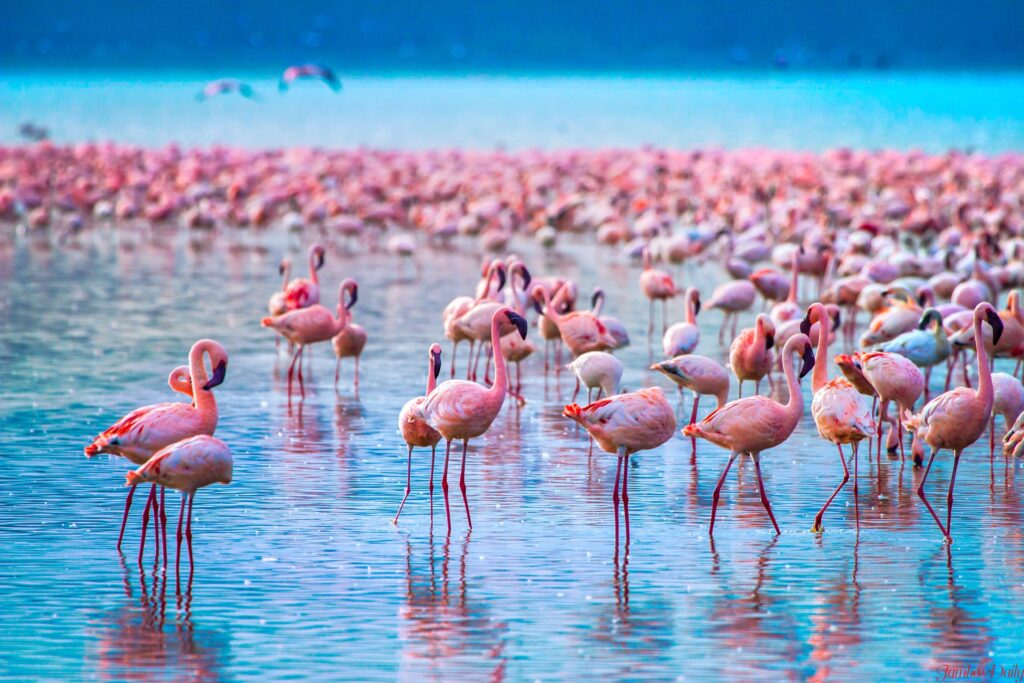 4. Tsavo National Park
Tsavo National Park is Kenyan's largest park and one of the largest parks in the world. The park is divided into Tsavo West and Tsavo East due to its size. Tsavo East has more open savannah than Tsavo West, which boasts stunning scenery with rolling volcanic topography. These parks cover 4% of the country's total land area. They are home to various ecosystems, including rivers, wildlife waterfalls, volcanic hills, savannah, and a massive lava-rock plateau.
5. Lamu Island
Mombasa's northeastern tip includes the little island of Lamu. With its long history dating back to the early 1800s, this is Kenya's most intact Swahili town. Lamu Museum has exhibitions on Swahili culture and maritime history; Lamu Fort and the Donkey Sanctuary are among the island's most popular attractions.
A day at the beach or a cup of Arabic coffee in a local café can help you wind down after taking in all of the island's history.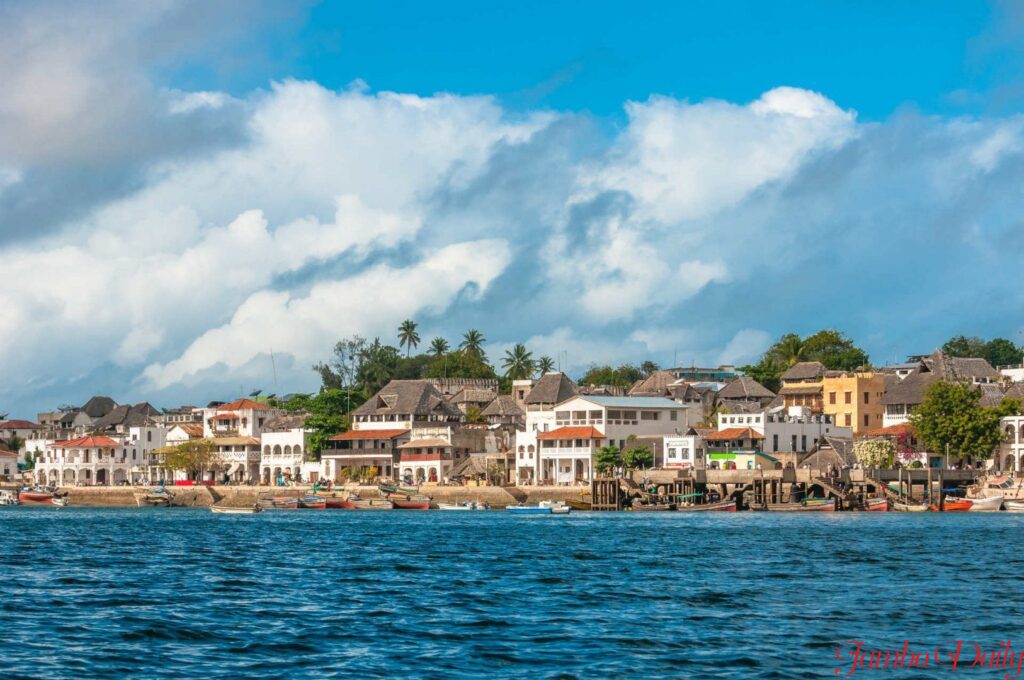 6. Lake Naivasha
Lake Naivasha is the highest point of the Rift Valley, in a semi-arid region of the country. Lake Naivasha is a heaven for birders, with over 400 species of birds. Boating is among the most acceptable methods to see wildlife. Hippos splash around the lake while giraffes, zebras, buffaloes, and elands graze nearby. Also, keep an eye out for colobus monkeys in the trees.
7. Mombasa
Mombasa is a mysterious and lovely destination to explore, with undertones as exotic as the surrounding island of Zanzibar and a history as rich as any of East Africa's towns. Even after the influence of the former Portuguese and Arabic rulers constructed colonial structures and magnificent mosques between the streets, Swahili origins and customs endure.
Spend some time exploring the Old Town, which has a distinctly European flavor, tasting the fiery curries with an Indian influence, and soaking up the vibrancy of Mombasa port. Other best places to visit are beaches, from the sparkling white lengths of Bamburi to the palm tree groves of Shanzu.
8. Mount Kenya
After Kilimanjaro, Mount Kenya is the second-highest peak in Africa. It is also the tallest mountain in Kenya. The mountain gives an incredible vista. Its mountain range has snow-capped summits, while forest grows on its slopes. The summit, which rises to a height of 5199 meters (17,057 feet), requires technical skill; nonetheless, numerous lower summits are accessible to any healthy hiker.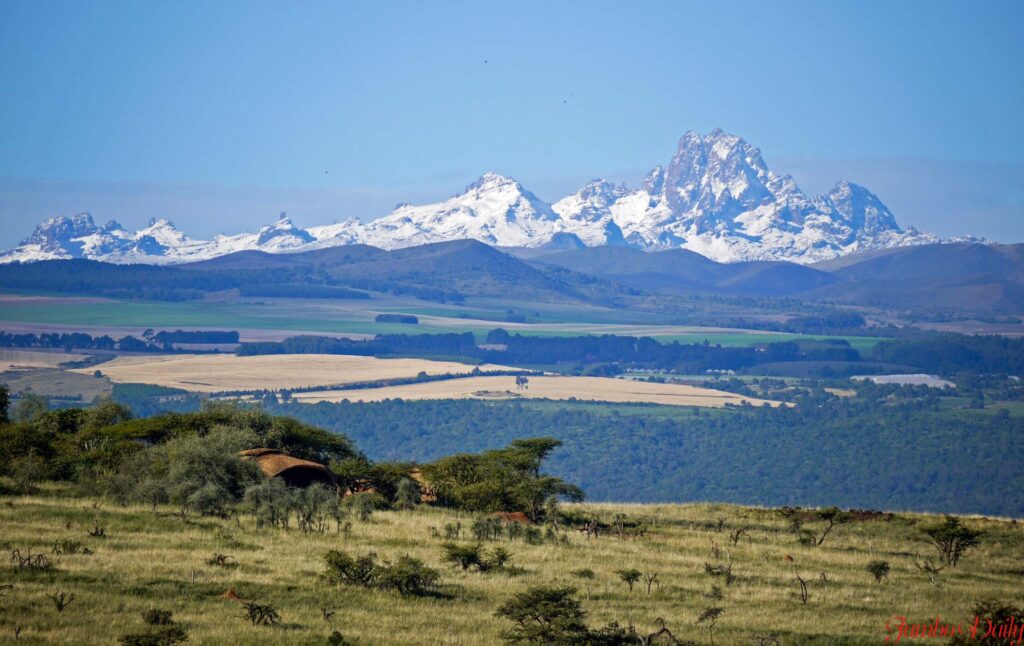 9. Samburu National Reserve
The Uaso Nyiro River flows through Samburu National Reserve, and the variety of forest and grassland plants attract wildlife. In addition to lions, cheetahs, and leopards, elephants, buffalo, and hippos may be seen here. Numerous Nile crocodiles reside in the Uaso Nyiro River.
10. Nairobi
Nairobi is the capital of Kenya. If you are looking for something other than the country's safaris, there are plenty of choices. One places to visit is the Nairobi National Museum and Karen Blixen Museum, where you can learn about Kenyan history, culture, nature, and contemporary art.
To observe wildlife without leaving the city, visit Nairobi National Park, a refuge for black rhinos and home to various African species.