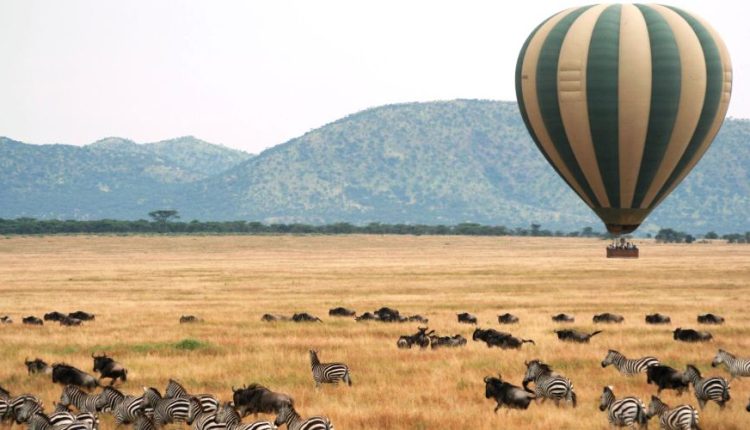 List of 10 Interesting Things to do in Mandera County
Mandera County is a county in northern Kenya, bordering Somalia. It covers an area of 23,000 square kilometers and has a population of approximately 800,000 people. This is a list of ten exciting things you can do in Mandera County on your next visit in no particular order.
Here are 10 exciting things to do in Mandera County:
10 Interesting Things to do in Mandera County
1. Visit the Mandera Rocks National Park (Malka Mari)
Mandera Rocks National Park is known for its unique rock formations and diverse wildlife, including gazelles, baboons, and bird species. It is a popular destination for nature enthusiasts, hikers, and wildlife lovers. Visitors can explore the park on foot or by vehicle and take in the scenic surroundings. There are also several picnic areas and viewing platforms for visitors to enjoy. The park is open year-round, but visiting during the dry season is recommended for the best wildlife viewing opportunities.
2. Explore the Mandera town market
Mandera Town Market is a hub of activity where locals come to buy and sell goods and is a great place to learn about the local culture and try traditional foods. The market is known for its vibrant atmosphere and offers a range of products, including fresh produce, household goods, clothing, and much more. Visitors can wander through the market stalls and observe the daily life of the local people.
3. Attend a cultural dance performance by the local communities
Mandera is home to a diverse range of communities, each with its own unique culture and traditions. Visitors can attend a cultural dance performance and learn about the local customs and music.
4. Visit the El Wak border town with Somalia
El Wak is a border town located near the border with Somalia. Visitors can explore the town and its market, try traditional foods, and learn about the local culture. Several nearby attractions, including the Rhamu Hot Springs and El Barde Mountain, can be visited in combination with a trip to El Wak.
5. Go on a wildlife safari at the Banisa Plains
The Banisa Plains are located in the southeast of Mandera County and are home to a diverse range of wildlife, including zebras, gazelles, and various bird species. Visitors can go on a wildlife safari and enjoy a day out in nature.
6. Visit Mandera Airport
Mandera Airport is a small regional airport serving Mandera County and surrounding areas. The airport has a single runway and offers limited commercial flight services, connecting Mandera to other parts of Kenya. Mandera Airport is an important transportation hub for the local area, providing access to other parts of the country and making it easier for visitors to explore the surrounding region.
7. Visit Mandera Mountains
The mountains are known for their scenic beauty and are popular with nature enthusiasts and hikers. The range is home to a diverse array of flora and fauna, including several species of primates, birds, and other wildlife. The Mandera Mountains offer a range of hiking trails, from easy nature walks to more strenuous climbs to the summit. Visitors can also take in the stunning views from the top and enjoy a picnic or relax in the scenic surroundings.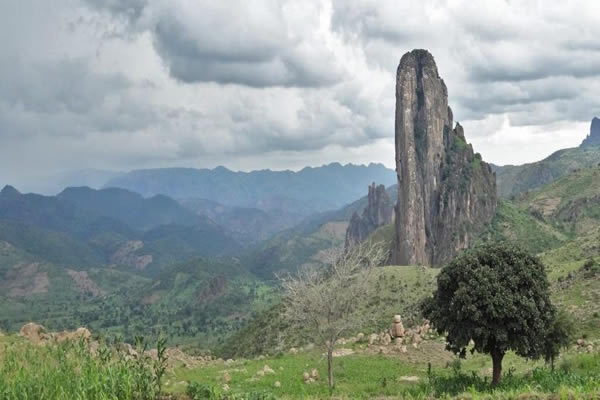 8. Visit Tabaka Town
Takaba is a small and peaceful town surrounded by scenic countryside. Takaba is known for its traditional markets, where visitors can buy locally-made crafts and goods. Visitors to Takaba can explore the surrounding countryside, including the nearby Mandera Mountains, and visit local villages to learn about the lives and customs of the residents.
9. Visit Chacnabole Conservancy
Chacnabole Conservancy is home to a diverse array of wildlife, including elephants, lions, cheetahs, and several species of birds. The Conservancy is a popular destination for wildlife enthusiasts and offers visitors the opportunity to see various wildlife in their natural habitats. Visitors can take guided game drives, walks, and birdwatching trips in the Conservancy and experience the breathtaking scenery and wildlife of the region.
10. Visit Kosaye lake
Kosaye Lake is a peaceful and serene destination surrounded by scenic countryside. The lake is a popular spot for fishing, and visitors can enjoy birdwatching and exploring the surrounding area. Visitors can take a picnic or relax by the lake, surrounded by the region's tranquil and unspoiled natural beauty.
Read also, List of 10 Interesting Things to do in Marsabit County
Read also, List of 10 Interesting Things to do in Tharaka Nithi County
Read also, List of 10 Interesting Things to do in Tana River County