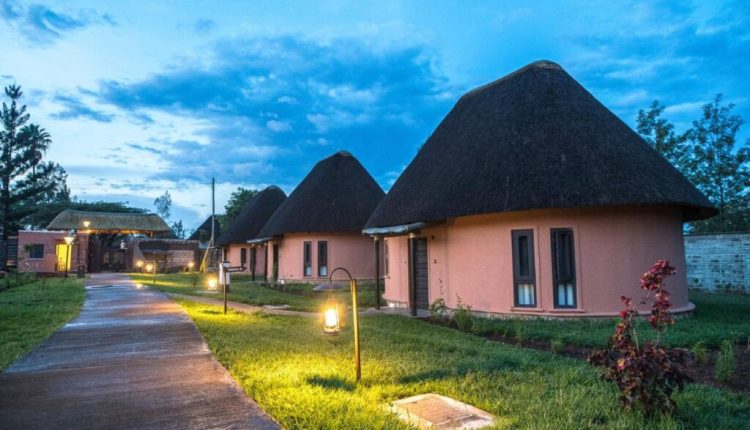 List of 10 Interesting Things to do in Bungoma County
Bungoma County is located in Western Kenya and is known for its rich culture, beautiful landscapes, and diverse wildlife. This is a list of 10 exciting things you can do in Bungoma County on your next visit in no particular order.
There are many exciting things to do and see in Bungoma County, from visiting museums and historical sites to hiking in the hills and exploring traditional markets. Here are 10 of the most interesting things to do in Bungoma County:
10 of the most interesting things to do in Bungoma County
1. Take a hike in the Cherangani Hills
The Cherangani Hills are a beautiful range of mountains located in the county. They offer stunning views and a chance to see various wildlife, including elephants, zebras, and leopards. Several hiking trails through the hills and guided tours are available.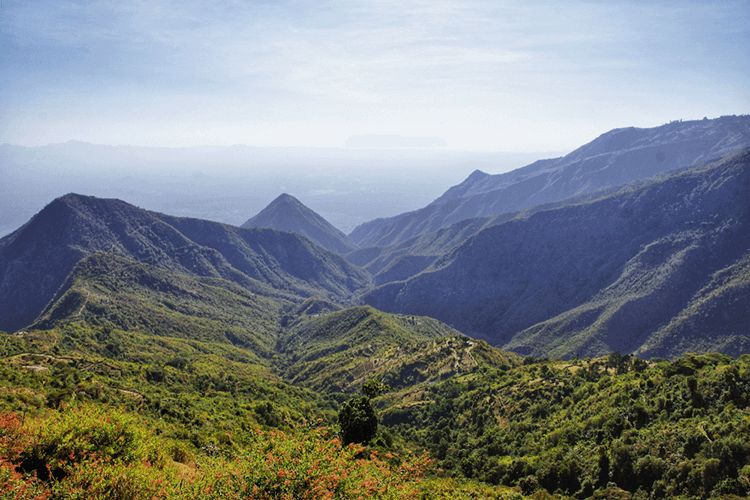 2. Visit the Matisi Tea Factory
The Matisi Tea Factory is a working tea factory where visitors can learn about the process of tea production and sample different types of tea. Visitors can tour the factory, see the tea production process, and taste different types of tea grown in the area.
3. Explore the Sabwani Cave
The Sabwani Cave is a limestone cave with impressive rock formations and various bats, insects, and other cave-dwelling creatures. The cave is open to visitors, and guided tours are available; however, only guided tours are allowed to enter the cave.
4. Visit the Nalondo Falls
The Nalondo Falls is a beautiful waterfall with a clear pool at the bottom, perfect for swimming and picnicking. The waterfall is located in a secluded area and is an excellent spot for a peaceful hike.
5. Buteyo Miti Park
Buteyo Miti Park is a privately owned park on around 32 acres. It has a nursery for indigenous trees and a part where herbal medication is sold. It is a well-kept park perfect for exploring nature, learning, and researching.
6. Sang'alo Hill
Sang'alo Hill is a picturesque hill studded with rock formations, thick foliage, and trees that provide a home for various birds. It is a haven for bird-watching excursions and trekking.
7. Nabuyole Falls
Nabuyole Falls is a beautiful waterfall on River Nzoia amid the Chetambe Hills near Webuye. If you get too close to the waterfall, it is claimed to have a tremendous force that will drag you into its basin. It is one of Bungoma County's most spectacular tourist destinations.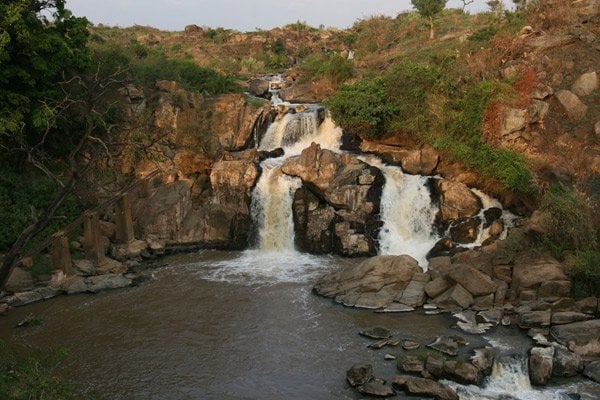 8. Mwibale Wa Mwanja
Mwibale wa Mwanja is a spiritual location around 3 kilometers from Sang'alo highlands. The place is home to a free-standing granite monolith, which is said to be Kenya's largest single-stone monolith. The stone monolith is bordered by plants that serve as breeding grounds for reptiles, including snakes and lizards. Several streams flow into River Nzoia from the Mwibale wa Mwanja rock.
9. Visit the Sio Port
The Sio Port is a small port town that offers a glimpse into the traditional fishing culture of the area. Visitors can take a tour of the port, see the boats, and learn about the local people's customs and traditions.
10. Malakisi Falls
Malakisi Falls is one of Bungoma County's undiscovered locations. The magnificent waterfall is located within the Mount Elgon ecosystem, near the rock footprints that locals believe to be those of Jesus. The magnificent waterfall is open for tours, encircled by lovely greenery and various bird species.
Read also, List of 10 Interesting Things to do in Machakos County
Read also, List of 10 Interesting Things to do in Kisii County
Read also, List of Top 10 Interesting Things to do in Kiambu County