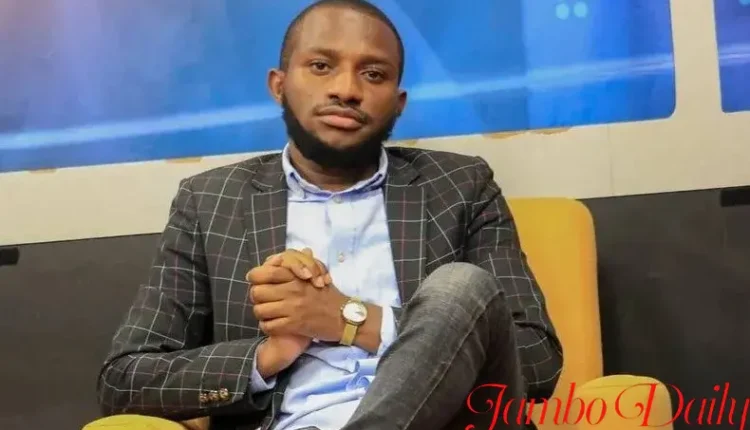 Tom Daktari Biography, From Hawking Boiled Eggs to a Successful Comedian
Tom Daktari, real name Andrew Wambua Mboya, is a popular Kenyan comedian whose initial content used to revolve around school environment.
His act, like that of most comedians, flourished during the pandemic when comedians got a chance to create unique skits to stay afloat.
This was the case with Tom Daktari, who collaborated with fellow comedian Sam Kioko to create unique comedy that captivated thousands of Kenyans.
Here is the story as told by Yours Truly…
Tom Daktari Background and Education
He was born into a poor household with nine children, five boys and four girls.
The comedian went to Kombu Primary School before moving on to St. Martin Kithunguini High School. He was the first in his family to attend boarding school, and even acquiring the necessary funds was challenging.
In a 2021 interview with Churchill, he stated that other children had shopping bags when they arrived at school, whereas he merely had essentials. Then, while others received generous pocket money, his mother only gave him Ksh50.
Relocating to the city
He graduated from high school and moved to Nairobi to work with his older brother, who assisted him in starting an egg-selling business.
It was a failed endeavor since he did not know how to prepare the eggs. Others would refuse to eat because he had not made the salad properly, so he gave up.
The comedian remembers selling'mayai pasau' in a clear bucket. He only sold ten eggs out of thirty. He returned home with the eggs, eating ten that night and the rest the next morning.
His skin responded to the eggs, and he developed pimples all over his face as a result of an allergic response.
He then attempted but failed to sell oranges. His brother accompanied him to arrange book auditions. The auditions were place in Kayole Social Hall, and he was chosen to present oral literature. This was the start of his career in traveling theater.
The brother was able to acquire funding once more, and he enrolled in film studies at the Kenya Institute of Mass Communication.
Read also, Dogo Charlie Biography, Age, Career, Girlfriend, Networth
Tom Daktari Comedy Career
After that, he went to Churchill show auditions. No one laughed at his jokes in his first attempt, and he left dejected. He then tried a few more times without success.
Later, he entered the Ultimate Top Comic Competitions and advanced to the semi-finals. They would frequently gather at Sam Kioko's house to practice their lines, and he continued to go even after he was eliminated from the competitions.
Tom graduated from college in 2020. He then collaborated with Sam Kioko to create the Mwalimu Tom persona. This would later become his brand name.
They would frequently do skits about school problems, which frequently got them in trouble. Their content went viral, with some of their sketches receiving millions of views. Andrew would play the instructor, and Sam and others would play the students.