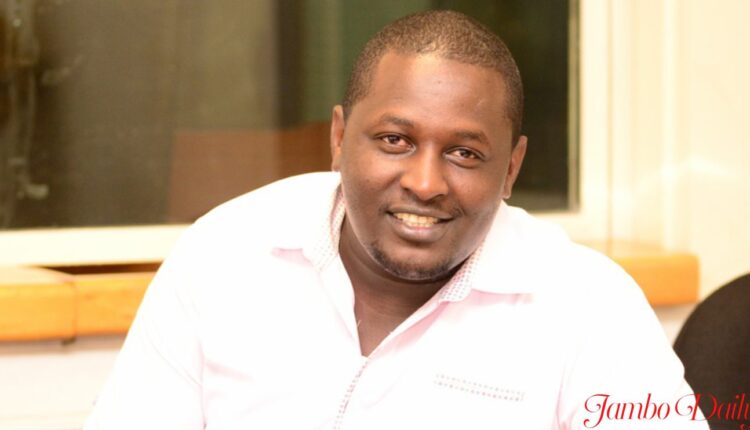 Terence Creative Biography, Age, Family, Career, and Networth
Lawrence Macharia, often known by his stage name as Terence Creative, is undoubtedly one of Kenya's top online comedians. And, according to his stage name, the artist is innovative, judging by the videos he posts on his social media sites and YouTube account.
When his video, Wash Wash Business-Papa Fred "Kemikal" Ngamwaya, was released, it ranked first on YouTube. Terence played a Congolese fraudster in the video who utilizes an expensive Kemikal to print money and deceive his victims.
Here is Terence Creative's story as told by Jambo Daily.
Terence Creative Background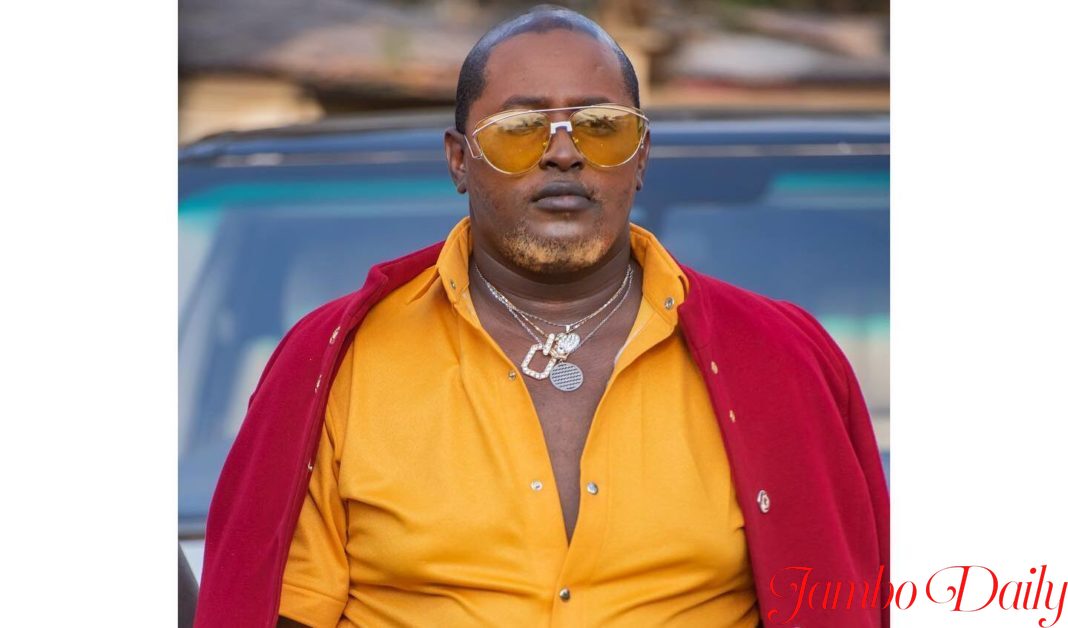 He is the third child in a family of three boys. He was born in Mlango Kubwa, Mathare, to a single-room family. He lost both of his parents when he was nine years old.
Terence became a street urchin after taking to the streets. He did all the things that street kids do, including sniffing glue. Later, he was rescued by his brother and found a home at Mully Children's Family. His sibling was also staying at the facility.
It was here that he was able to study and finish school. While at Mully's, he discovered his passion for the arts. He gave his debut performance while living at the children's home.
Terence Creative Career
Many people recognize him as a creative on The Churchill Show. In a previous interview, the comedian stated that he did menial tasks like gardening and worked as a watchman to make ends meet.
The comic, who collaborates on most of his ventures with his wife Chebby, began his career at the Kenya National Theatre, where he played a variety of roles in set book plays before joining the Churchill Show.
In the show, he collaborated with a variety of comedians. Terence created comics for some of the industry's greatest names.
He mentioned in an interview how he would accompany some of the comedians to an interview and they would not recognize his presence.
When questioned how they came up with funny material, they began praising themselves, despite the fact that he was the one who created the content.
In 2015, he and his wife co-directed the short-lived Jalang'o with the Money Show.
He landed a show on Radio Africa-owned station Radio Jambo in 2018. He co-hosted the show Jambo Massawe with Massawe Japanni. Massawe was making a comeback on radio at the time after taking a sabbatical in 2017.
Switching Careers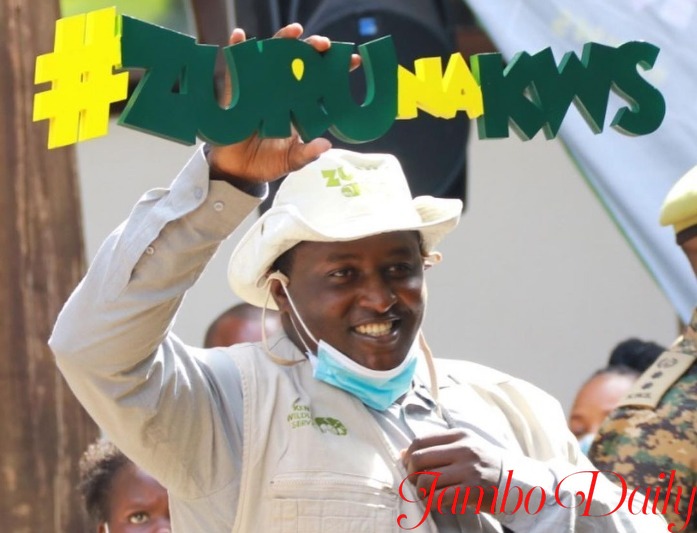 He began doing his own comedic sketches after working as a creative for a while. He took on the Kamami persona, which exploded up.
He was no longer merely a bystander. He made extensive use of his wife's dera. The smart man then went on to generate content that was warmly received by Kenyans, particularly ladies. He then took on the duty of caretaker, which he excelled at.
The character was inspired by a prior caregiver of their rented residence.
Thousands of Kenyans have been captivated to his recent work on his YouTube account. With the Wash Wash fraud rife in the country, the comedian created a short clip detailing how the con game is performed.
The first video, which debuted on September 3, 2021, has had over 500,000 views, while the second portion of the video, which debuted on September 20, has received over 400k views and is currently trending at number one on YouTube in Kenya.
He and his wife were announced as the hosts of Thursday Night Live, a KTN show, in February 2021. They've had a number of notable guests on the show in the hopes of leveraging their tales to inspire others.
The content maker also collaborates with his wife on Milly Chebby's YouTube channel. He is frequently the cameraman and also comes up with channel ideas.
Wife and Family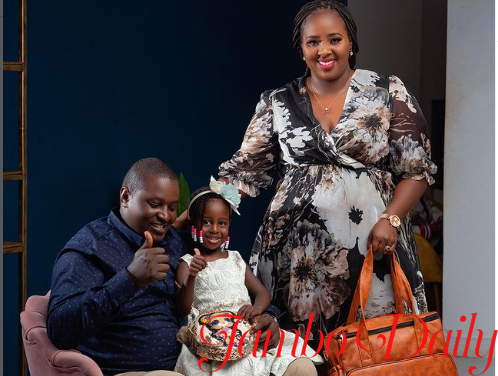 In 2013, the comic met his wife on the Churchill Show. Milly had only recently started working as a backstage manager, whereas Terence was a familiar presence at the concert. They began dating on and off before finally settling down.
"I was new on set, and he was kind enough to show me the ropes, and we quickly became friends," she explained to Parents Africa.
Milly told the weekly Magazine that she wasn't sure about the relationship because Terence was coming from another:
"We were shaky for the first two years of our relationship because I wasn't sure if he was just testing the waters before returning to his previous six-year relationship, considering there were kids involved." "That had to be the most perplexing point in our relationship because I had one foot in and one foot out just in case," she explained.
He was formerly married to Sharon Madonna. The couple was blessed with two daughters.
In 2017, he blocked Kimathi Street with the help of friends and proceeded to propose to Millicent. This was followed by a traditional Koito ceremony in Milly's Rift Valley house. The ceremony was full with food, laughter, and dancing, and it quickly became the talk of the town.
Terence was robbed a day before the traditional ritual, they recently revealed on their YouTube channel, virtually jeopardizing the event. Later, he strained to pay dowry and did not finish payment on time.
Read also, Top 20 Kenyan TikTok Influencers
Cheating Allegations
Mila, their first child together, was born two years later. Terence was suspected of cheating on Milly with Anita Soina the same year their marriage was rocked by a scandal.
Soina accused Milly of threatening her in the aftermath of Edgar Obare's revelation. The couple reconciled, and Milly forgave her husband, who apologized profusely for causing her anguish.
The two feel that marriage is not about perfection and have chronicled their experience, both good and terrible, on multiple occasions.
The father of three frequently praises his wife for sticking by him even when he was at his worst. Milly, he claims, has served to refine him and steer him in the right direction, making him a better person.
Addictions to Gambling and Drugs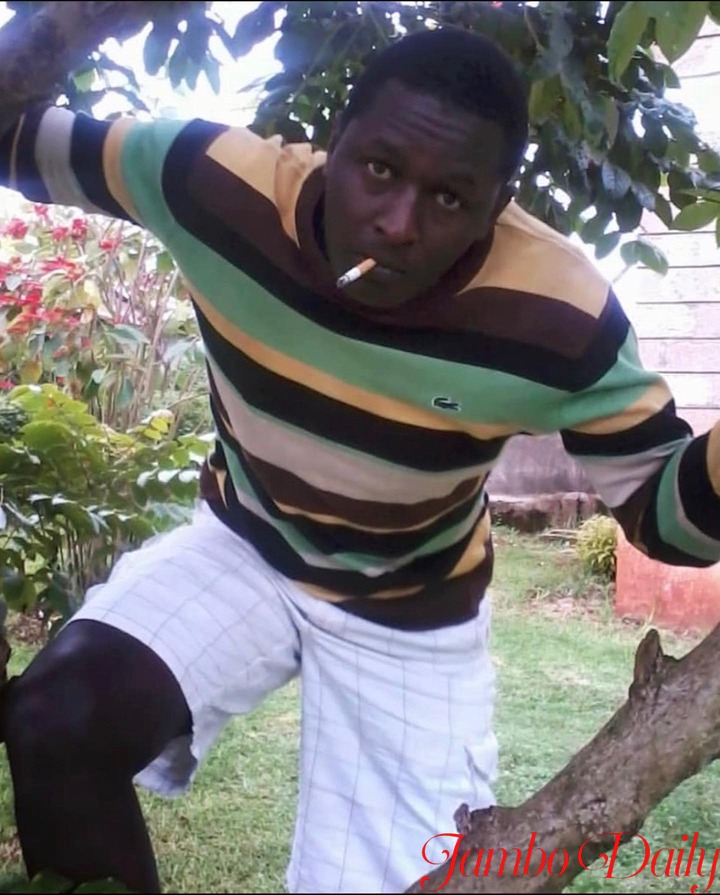 The YouTuber has frequently recounted his previous battles with gambling and smoking addiction in order to inspire others.
Terence was a compulsive gambler who lost millions as a result of his addiction. He claimed that despite winning big at times, he eventually lost it all. He'd win 650k and want to make it a million, then a million and want to make it a million and a half.
He would sometimes stay in a casino beyond midnight, and Milly had to go hunting for him on numerous occasions. She stated that she would appear and everyone would know she was there for her husband.
Terence even acknowledged to gambling with the money they had saved for their first car and land. He even recalls Milly giving him rent money only to have him gambling it away.
He would go to loan sharks and give them various items, including his phone. He was eventually able to kick the habit and has vowed never to work for a betting company again in his career.
He had a smoking problem in addition to his gambling addiction. He even admitted to consuming marijuana and assaulting his wife while high on the drug in an interview with Amina Rabar on NTV.
He claimed that smoking had an impact on their intimacy as a pair since he would frequently smell of tobacco, which irritated his partner. He was eventually able to quit the habit.
Terence Creative Net Worth
Terence has not yet reveled his net worth to the public. He however makes good income from his comedy skits as well as brand endorsements.
Read also, Jemutai Comedian Biography, Age, Career, Education, Family, Husband, Comedy