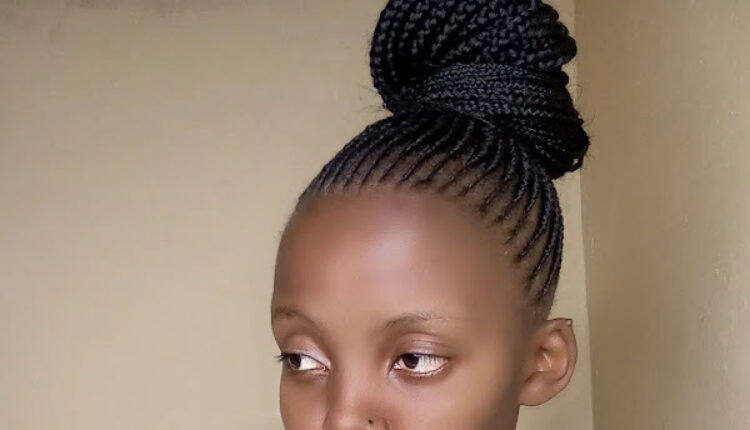 Njoki Murira Biography, Tiktok Career and Earnings
Njoki Murira is a kenyan Tiktoker and content creator who has accumulated a large followers base on tiktok, from where she makes money.
The ability to create original, humorous, and genuine videos has helped Kenyan content producer Njoki Murira amass millions of fans on the Chinese-owned social media site Tik Tok.
She was raised in a modest home by a single mother, the last of five children (three boys and two girls), after being born in December 2000.
Their extremely lowly origins supposedly prevented her from completing her education. The woman from Thika, Kenya, has changed the course of her life and the course of her family's lives today through content creation.
This is her story as reported by Jambo Daily.
Getting on Tik Tok
In addition to periodically posting movies that she made while there were no clients, she used to sell mtumba.
She amassed a sizable following after one of her videos became popular. She had to start a new account, which is roughly a year old, because this one was unluckily blocked.
In December 2022, she reached one million subscribers, and two million followers in February 2023. She has more than 2.5 million followers at the moment.
She shakes her behind while sharing numerous videos that depict country life. Her sister would take care of the camera. Together, the two have uploaded a number of dancing videos.
Money on the app
Murira has discovered a way to monetize her Tik Tok account, like many other young people. She demonstrated that creating content is profitable when she posted a video at the start of March showing the house she was building for her mother.
Murira also disclosed that she had generated more than Ksh3 million on the site in less than six months during a recent Q&A with fans. She sent her supporters a screenshot of the money she made via gifts. The content author had almost 6.8 diamonds in total.
"After a year, divide the diamonds by two to find the amount of money I've made from my live TikTok videos. Recall that I have only been streaming for the past five months," she remarked.