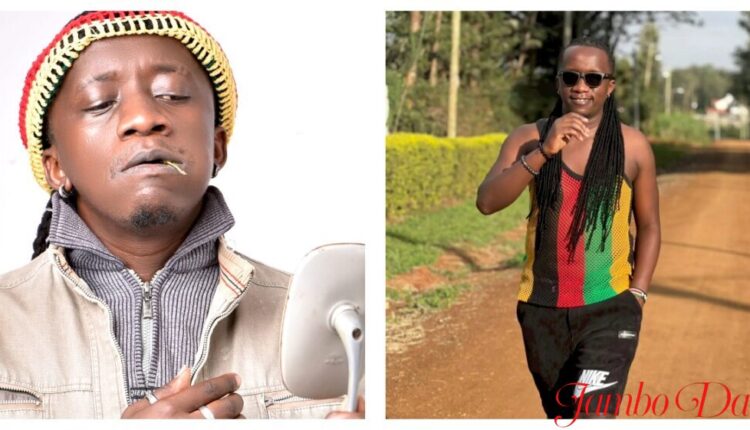 Mc Bull Biography, the Inspiring Story of Kenya's Award-Winning Comedian
MC Bull, also known as John Ndegwa, is an award-winning actor, MC, content developer, and comedian. He has over one million followers across all of his social media platforms including his YouTube channel.
Because of his talent, the actor has had tremendous success, appearing in some of Kenya's most popular films and dramas.
This article explores the story of MC Bull, highlighting his background, acting and comedy career, education and rise to celebrity status.
Background and Education
He was born on the island of Maua and attended Maua Primary School. He went to Narok Boys before coming home to finish high school. He later went on to earn a diploma in journalism and mass communication.
Mc Bull is the only son in a family of four. They were raised by a single mother in a rented house.
Growing up was difficult, and he went to school barefoot until the seventh grade. They didn't always have enough food, and being locked out of the house due to rent was not uncommon.
In a YouTube interview with Glow up with Makena, he even disclosed that he and his pals would hunt for food in the trash when the food at home was insufficient.
Mc Bull Career
His mother had wanted him to become a teacher like everyone else in the family, but he didn't think it was for him.
He worked in mjengo after graduating from college before meeting someone who introduced him to television.
He was laid off in 2015 during the analog to digital transition and struggled for several years to find work.
While the acting business was not simple for him, he began by working on the prank show Naswa. Later, he appeared in shows such as Inspekta Mwala, Varshita, Auntie Boss, Jameni, and Maria.
In 2019, he totally embraced content creation and began filming amusing films. His first video was about an eyewitness story, and it was well received.
This was a difficult period because obtaining subscribers was difficult. Even when the videos went popular, he had trouble gaining subscribers.
He took four months to obtain 1,000 subscribers, but he persevered and now has over 200k subscribers and 34 million views.
Read also, Jasper Murume Bio, Age, Career, Education, Girlfriend and Net Worth.
People who make it in content creation, according to the comedian, are those who do it for fun/passion rather than to gain money.
He also believes that everyone has their own race to run and that no one should try to be someone else. The actor says his content is unique because he doesn't attempt to be funny; it just comes easily to him.
He earned best supporting actor at the Kalasha awards in 2021 for his performance in the film Kutu.
Mc Bull Girlfriend/ Relationship
Mc Bull has opted to keep his dating life private. As such, not much is known about his romantic life but he is believed to be dating.