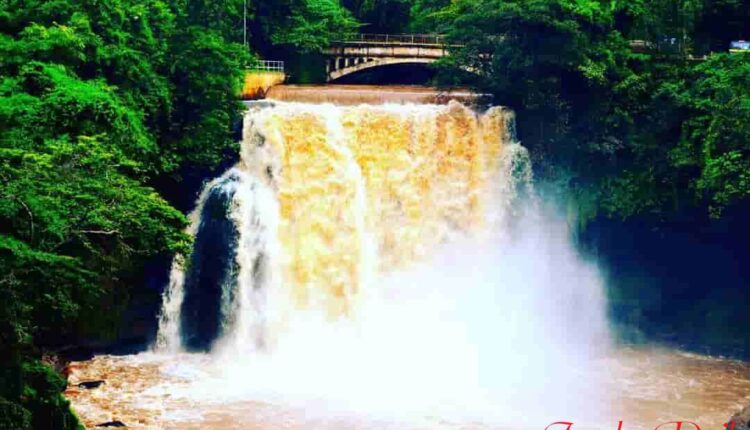 List of Top 10 Interesting Things to do in Kiambu County
Kiambu County has an estimated population of 1 623 282 and an area of 2,449.2 square kilometers. This is a list of 10 exciting things you can do in Kiambu County on your next visit in no particular order.
Kiambu County is in central Kenya and is known for its lush green landscapes and beautiful tea and coffee plantations. The county is home to various activities and attractions, making it an excellent destination for visitors looking to experience a mix of culture, history, and nature.
Here are ten exciting things to do in Kiambu County:
10 interesting things to do in Kiambu County
1. Chania Falls
The Chania Falls are easily accessible from the Thika superhighway, and the most fantastic vantage point is from the Blue Post hotel. The falls are located in the Chania River, which receives its water supply from the Aberdares. The beautiful waterfalls are a great place to go birdwatching, take a relaxing hike, picnic, or practice your photography skills.
2. Visit the Kiambu War Memorial Site
This historical site marks where the Mau Mau rebellion, a pivotal moment in Kenya's struggle for independence, began. Visitors can learn about the history of the uprising and its impact on the country's political landscape.
3. Visit the Thika Fourteen Falls
Fourteen falls are about 27 meters deep. This beautiful location is perfect for anyone who wants to take in some fresh air, do some fishing, take some pictures, or relax in the company of nature. Visitors can also take a guided hike to see the falls from different angles and learn about the area's history and culture.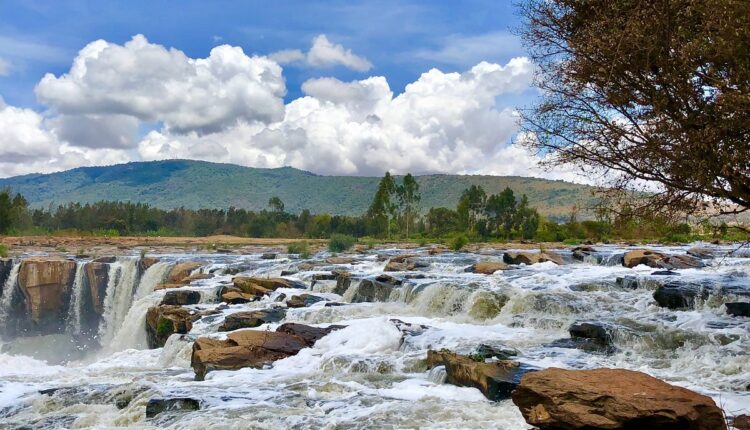 4. Take a safari at Ol Donyo Sabuk National Park
This park, located in the foothills of Mount Kenya, offers visitors the chance to see various wildlife, including elephants, buffaloes, and lions. Visitors can also take guided hikes to see the park's scenic views and learn about the area's flora and fauna.
5. Gatamaiyu Camp and Fishing Ground
Gatamaiyu Camp and Fishing Ground are great for urban birding since it has a fishing ground, a camping site, and a riverine stroll. The Kenya Wildlife Service is responsible for the park's upkeep.
6. Kilimambogo
Kilimambogo is situated not far from the Thika-Garissa Road, some 65 kilometers (km) away from Nairobi. The grave of Lord Macmillan, a kind statesman, is among its many impressive landmarks. The area is a hiker's and birder's dream.
7. Sigona Golf Club
The Sigona Golf Club is nestled in lush vegetation and beautiful flower bushes, creating a tranquil atmosphere. There is no better place for golfers in Kiambu County or beyond to congregate. This is the pinnacle of golfing experiences, with five-star amenities and personalized attention.
8. Limuru Viewpoint
The Limuru Viewpoint may be found on the road between Nairobi and Nakuru. The Great Rift Valley and the Western Escarpment may be seen from here, and there are curio stores to peruse if you're interested in trying out some local history.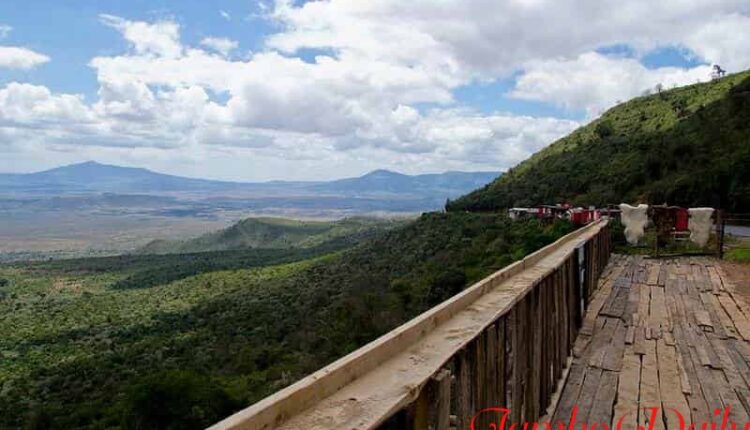 9. Paradise Lost
Paradise Lost is a spectacular park and resort set in the heart of a coffee field. Waterfalls and caverns are two of the most popular tourist draws. It's a great place to go bird viewing, hiking, picnicking, horse racing, fishing, or even take a boat ride.
10. Kereita Forest
The Kereita Forest is located inside the Aberdare Forest Reserve. This tranquil region is perfect for a variety of outdoor pursuits, including but not limited to zip lining, mountain biking, hiking, camping, paintballing, archery, horse riding, and team-building activities.
Read also, List of Top 10 Interesting Things to do in Isiolo County
Read also, List of 10 Interesting Things to do in Makueni County
Read also, List of 10 Interesting Things to Do in Homa Bay County