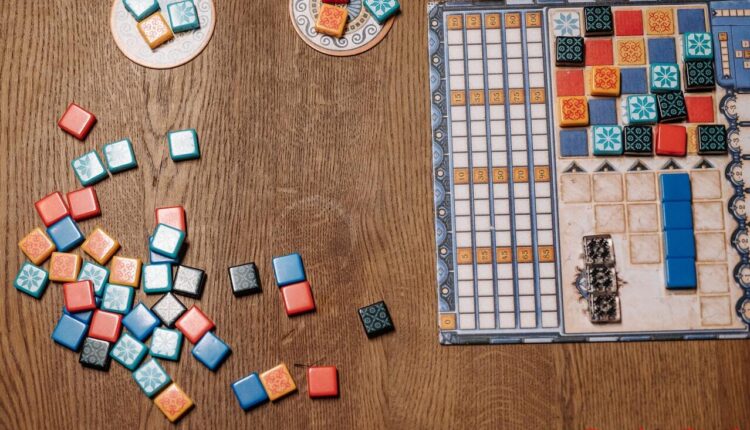 List of Places to Buy Board Games in Nairobi and Their Prices
This article highlights the places to buy board games and their prices. Tabletop games called "board games" generally involve pieces. These pieces, which frequently incorporate components from tabletop, card, role-playing, and miniatures games as well, are moved around or put on a pre-marked board. Competition between two or more players is a common aspect of board games.
In Kenya, board games are mostly played indoors between various competitors in schools, universities, organizations, and sports clubs. Players are awarded according to an agreement at the beginning of the game.
Despite the popularity of these games in various parts of the world, not many people know where to buy the board games. These boards are sold at designated shops and stores that specialize in selling these kinds of products.
Today we will look at various places to buy board games and their prices.
Places to Buy Board Games and Their Prices
1. Board Games Kenya
With dependable, efficient, and same-day delivery in Nairobi and throughout Kenya, Board Games Kenya is the go-to retailer for high-quality, inexpensive board games and playing cards.
Read List of Board Games to Play with Family and Friends
Board Games Kenya sells games such as Scramble and Monopoly, 50-50 Kenyan Board Game, Code Breaking, and Crazy Stone. They also sell Kids' games and toys such as Water Color, Art Board, Drawing Master, and Numbers.
They also sell sports toys such as swimming rings and musical toys such as keyboards and guitars.
Their Prices range from Ksh 1,500 to Ksh 7,000 depending on the type of game or equipment such as toys. For instance, the 50-50 Kenyan board games cost Ksh 4,500, code breaking for Ksh 2,000, Scramble and monopoly for Ksh 1,500, and crazy stone for Ksh 2,200.
A simple Magnetic Chess and Checkers board game costs Ksh 1,500.
You can check out more games and prices Here
2. Jumia
A marketplace, shipping service, and payment service are the foundation of the Pan-African technology business, Jumia. While the payment services permit the payments of online transactions within Jumia's ecosystem, the logistics service enables the delivery of parcels through a network of local partners.
At Jumia, you can buy all the board games you want at affordable prices. They sell a collection of board games including Chess, Checkers, Scrabble, Monopoly, and Deluxe games. A chess bag Cost Ksh 800, Deluxe games Ksh 6,000, and Monopoly Ksh 4,290 among others.
You don't have to worry about delivery as the company has catered for that. All you need is to make your order and Jumia will sort the delivery.
3. Jiji.co.ke
Jiji is another trusted seller of board games where you can buy the products at affordable prices. The good thing with Jiji is that there are multiple sellers, giving the buyer an opportunity to select from a wide range of products depending on quality and affordability.
Below are board games sold at Jiji and their prices.
Chess- Ksh 1,400
50-50 Kenyan Board- Ksh 4,000
Monopoly- Ksh 1,700
Dart Board- Ksh 1000- 2000
Scrabble- Ksh 1,300
Ludo Board- 1,000
4. Jambo Shoppe
Jambo Shoppe is purely an online shopping site that was established with the intention of redefining online shopping in order to satisfy Kenya's growing need for e-commerce.
By providing a very effective platform, they hope to link merchants and customers. Every business needs an online store to sell its variety of goods and services due to the growing demand for online shopping. In order to achieve happy customers and suppliers, their platform provides a wide range of advantages to retailers, brands, and merchants.
Read How to Start a Video Game Business in Kenya
Board games are one of the products sold at Jambo shop. They have a collection of different games some of which are popular while others are unique.
Below are board games sold at Jambo Shoppe and their prices
Scrabble- Ksh 1,000
Monopoly- Ksh 1300- 2000
Dart Board game- Ksh 1800- 2000
Magnetic chess game- Ksh 1,700
Ludo board game- Ksh 960
5. Garden City Mall
The Garden City Mall is one of the largest shopping malls in Nairobi. It is located along Thika Road opposite Safari Park Hotel in Roysambu.
Board games are one of the products sold at the garden city and you can get a variety of games by visiting their games store at the mall. The prices of various board games range from Ksh 1,500 to Ksh 10,000 depending on type and quality.
6. Thika Road Mall
Just like Garden City, Thika road mall is a top-notch shopping mall located along Thika road in Roysambu. They sell a wide variety of goods ranging from electronics, home appliances, cosmetics, foodstuffs, and definitely board games.
Their prices range from Ksh 1,500 to Ksh 10,000 depending on the type and quality of the board game in question.
7. Village Market
The Village Market is the largest shopping complex in Kenya and East Africa. They have a wide variety of goods for sale at their stores which also include board games.
Prices of board games at the village market are quite affordable despite its luxurious status. For instance, a scrabble board game costs Ksh 600, Monopoly classic game Ksh 2,000, and a chess board game for Ksh 800.
Read List Of Village Market Fun Activities And Prices
8. Galeria Mall
Galeria is another seller of board games in Kenya. They have a games store at the mall that specializes in the sale of board games among other games and sports products.
Their prices are just like those of the Garden City Mall
9. Board Games and Cards Kenya
The store is one of the trusted sellers of board games and other types of games within Nairobi. Apart from board games they also deal with computer games.
Their prices range from Ksh 1,00 to Ksh 7,000 depending on the type and quality of the board game.
They are located at Sonalux House 7th Floor shop 12
Contact: 0755 676314
10. House of Leather & Gifts Kenya
They specialize in the sale of different products and services including toys and games. They have been in operation for 25 years and they have over 50,000 different items at the guaranteed lowest prices in Kenya.
Some of their product categories include:
Stationery & Educational materials
Leather products
They have 7 branches, all located within Nairobi with their main branch located in Westlands.