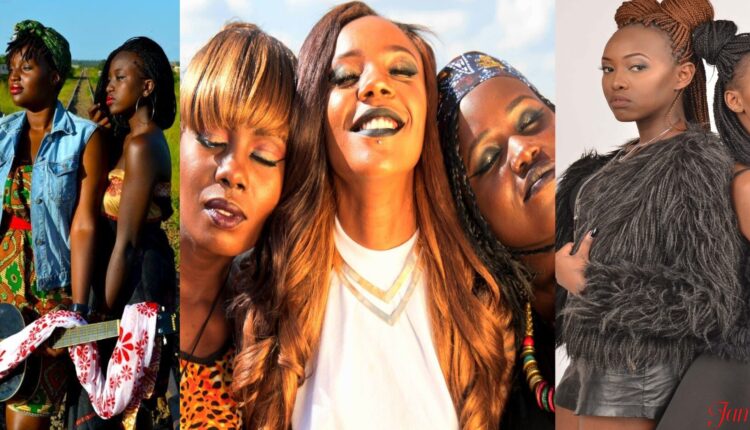 List Of Kenyan Girl Bands you didn't know Existed
Kenya has a rich musical heritage, but finding an all-girl ensemble that has been together for a long time is difficult. This is a list of Kenyan Girl Bands that have been in the music scene, though unpopular.
Several all-boys bands have thrived on the waves and even made it to the worldwide stage. Kleptomaniacs, P Unit, Sauti Sol, Deux Vultures, Kelele Takatifu, Christ Cycos, Amos and Josh, Gospel Fathers, and Kymo &Stigah are a few examples. Recapp, Adawanage, Necessary Noize, Camp Mulla, and Elani are some other girl-boy bands.
Some of the bands named above have split up, while others have remained together.
As you can see, girls-only bands have not been included, not because they do not exist, but because there are very few who have entered into the media or remained intact for an extended period of time.
In this article, we look at Kenyan  girl bands that made waves in the music industry after breaking into the media.
List Of Kenyan Girl Bands you didn't know Existed
1. Band Beca
BeCa is an all-female band led by two extremely excellent singers, Becky Sangolo and Carol Kamweru, and the name is derived from the first two initials of the members' names. Beca are undoubtedly Kenya's best all-girl band right now.
Their singles such as Brathe, Toka, and Tonight catapulted these stunning ladies to fame, and they have even recorded at The Coke Studio Africa.
2. Tattu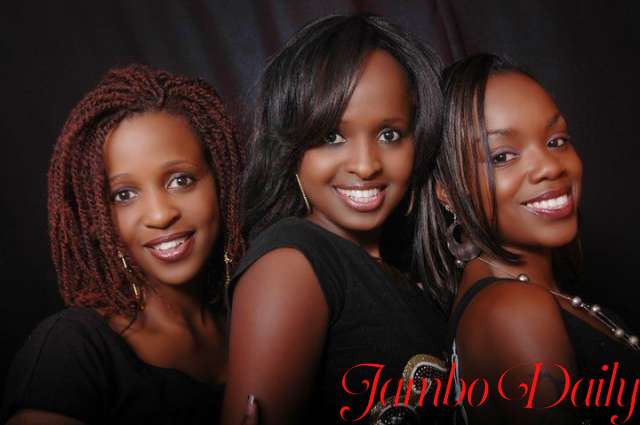 Tattu, a three-piece band (Angela, Debbie Asila, and Shinde), was popular in 2002-2003 for hit songs like Teso, Songea, Yu Wapi, and Daima.
Until they split up, the all-girl three was perhaps the best female music group at the time.
3. Linda254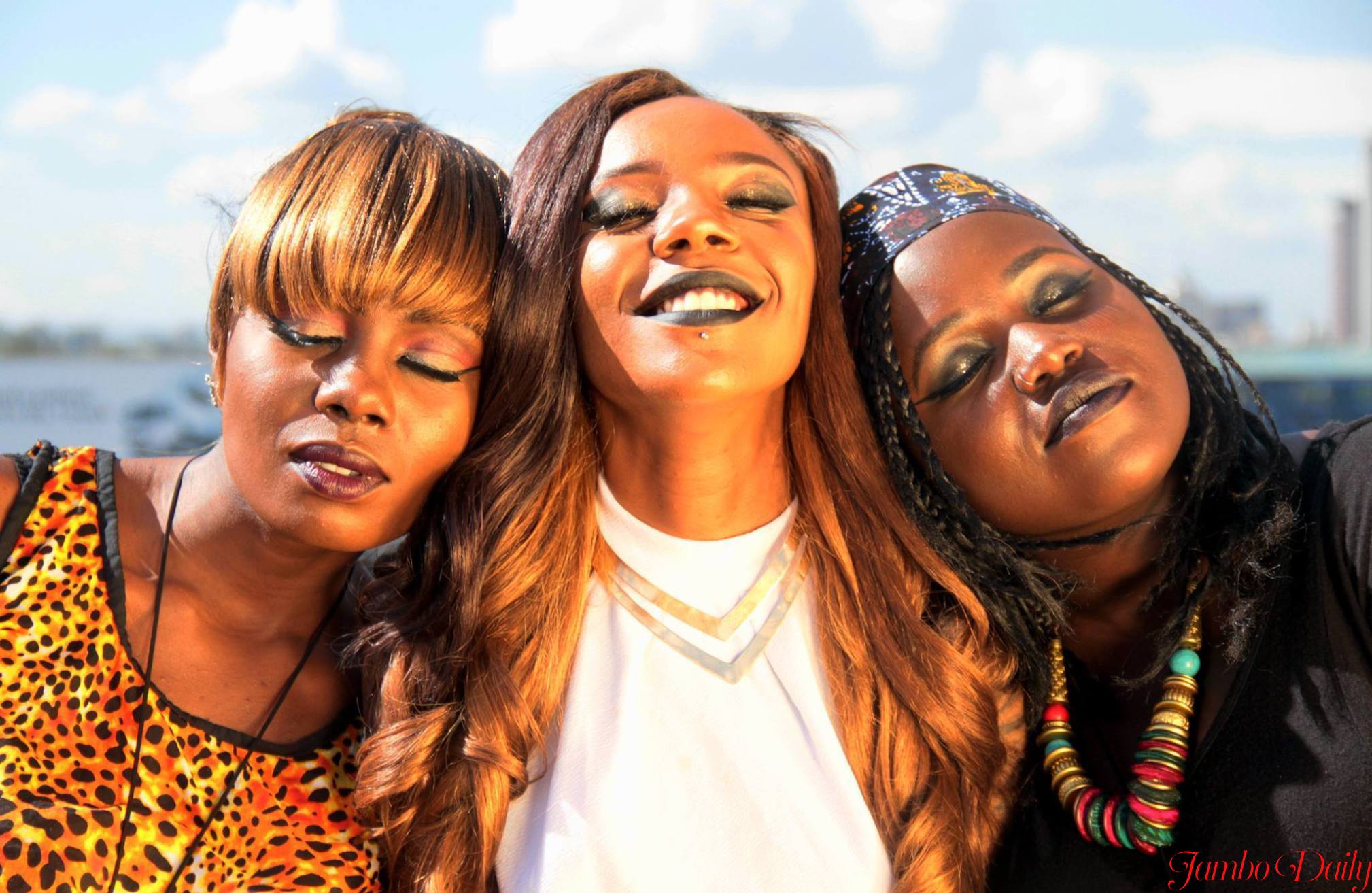 Linda254, sometimes known as Linda, is an all-girl ensemble comprised of three vocally gifted queens with immaculate ability to sing their hearts out. Its name translates approximately as "Protect Kenya."
Beryl, Rae, and Alexis make up the band. Penzi tamu, a cover of American award-winning singer-songwriter Brandy's classic "Baby," and Ushawahi (Hela Hela Hey) are two of their biggest songs.
4. The Moipei Sisters

Moipei Quartet is a gospel musical group made up of triplets Mary Moipei, Martha Moipei, Magdaline Moipei, and Seraphine Settoon Moipei. UNICEF chose these sisters as ambassadors at the ages of 12 and 10, making them the first UNICEF child ambassadors in Kenya.
Read, Top 10 Best makeup artists in Kenya
Some of their songs include Amazing Grace, Ashe Naleng, Enkai Ai, Ave Maria, Country Roads, Kokoliko, Malaika, Nakuapia Yesu, O Holy Night, Panis Angelicus, Pie Jesu, From "Requim Mass", Pole Musa, The Day Thou Gavest Lord is Ended, The Little Brown Church in the Vale, and Veni Sanctus, to name a few.
5. KIU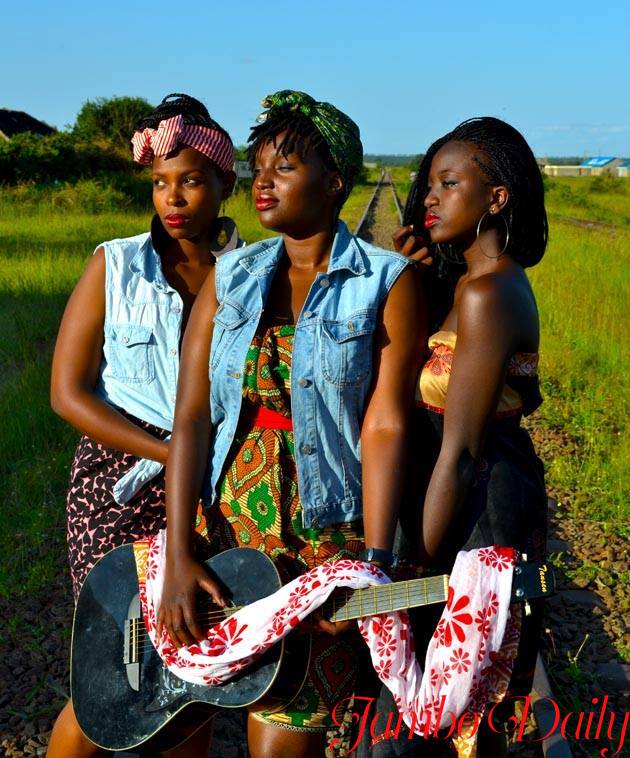 Kiu is an all-girl band made up of Rosa Nkatha, Tracy Barkhita, and Pauline Ayuko that has been active in the entertainment industry for over 5 years. They have nhowever not gained much traction in the music stage but are still making lowkey progress.
They haven't been recording but have been doing live shows, which is why you don't hear much from them.