List of 10 Interesting Things to Do in Turkana County
This article will provide you with a list of ten exciting things to do in Turkana County in no particular order. Turkana county is the second largest county by land, with a surface area of 66 680 square kilometers and a population of 855,399 people.
The county is located in the northwest part of the country, and its capital is in Lodwar. Turkana county borders three countries; Uganda, South Sudan, and Ethiopia.
Ten fun things to do in Turkana County
1. Visit Lake Turkana
Lake Turkana is the world's largest permanent alkaline desert lake. It is 6,405 square kilometers in size. Fishing, swimming, boating, and other water sports may all be enjoyed here.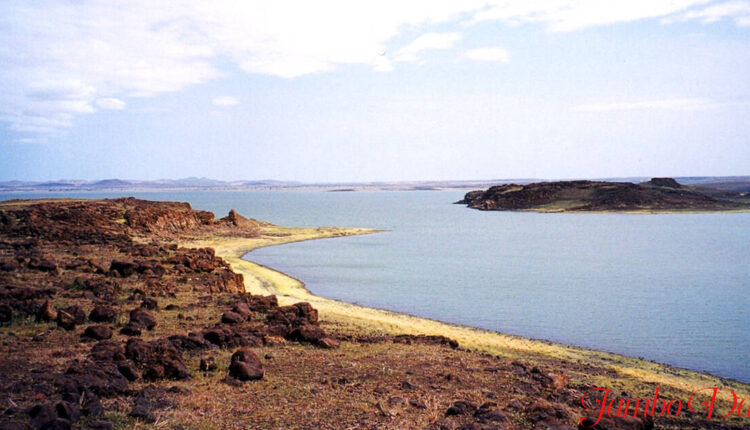 2. Explore the Ferguson Gulf south of Kalokol
Ferguson bay or gulf is a large landscape of salty swamps bounded by a sandy ridge covered with palm trees towards Lake Turkana. Thousands of flamingos, pelicans, and yellow-billed storks inhabit the area, and local fishers also use its enormous environment. The place is fantastic for fishing and watching birds. You can also see the beautiful sunset and sunrise.
 3. Central Island National Park
The eruptive terrain and avian diversity of Central Island National Park are well-known. Three crater lakes on the island provide habitat for several species: tilapia, hundreds of flamingos, and crocodiles. Because of its significance as a crocodile breeding ground, it is a national park protected from development. The island is easily traversable on foot. Stunning views of Lake Turkana can be seen from the top, which can be reached in about an hour.
4. South Turkana National Reserve
The South Turkana National Reserve is one of Kenya's lists visited national reserves. South Turkana's stunning grandeur of immense plains, record-breaking height anthills, and mountains make it a great place to visit. The location is also home to several animals like hyenas, antelopes, oryxes, elephants, leopards, gazelles, warthogs, buffaloes, lions, and many bird species.
Read also, List of 10 Interesting Things to Do in Kisimu County
Read also, List of 10 Interesting Things to Do in Kilifi County
5. Eliye Springs Beaches
Approximately 50 kilometers east of Lodwar lies the quaint resort of Eliye springs. Eliye Springs Beaches provide the best t explore and enjoy the view of Lake Turkana. It has an abundance of sandy beaches lined with palm trees, a large dune from which one can see all of Lake Turkana, a variety of camping options, and a high-end resort with plush rooms and gourmet cuisine.
6. Lokori Standing Stones
The spectacular archaeological site of Lokori Standing Stones is home to several stone circles and two hills covered in cryptic rock art inscriptions. Additionally, it is said to be a sacred ceremonial ground.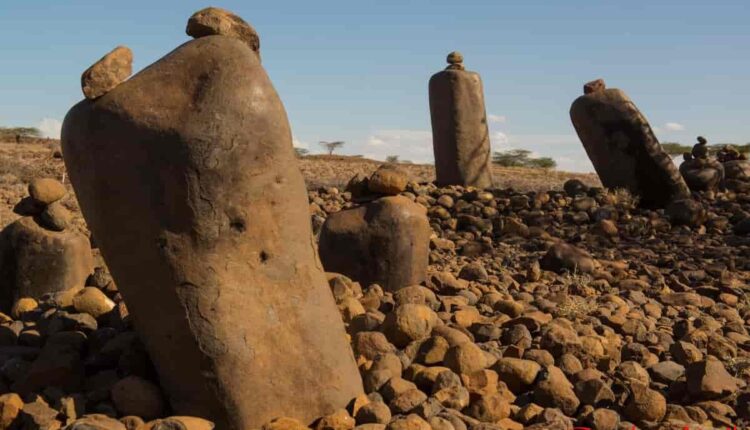 7. Kapedo Hot Waterfalls
Kapedo town is the border between Turkana and Baringo County. The main tourist attraction is the two boiling-hot waterfalls that fall over a small cliff and into the Suguta River. Towards the east of Kapedo is Silali vocation, and to the west are Tiati hills.
8. Visit Kenyatta house
Kenyatta house is a historical landmark of Kenyan's struggle against British colonialism. The house was used to detain five Kapenguria six freedom fighters; Ramogi Achieng Oneko, Mzee Jomo Kenyatta, Paul Ngei, Fred Kubai, and Kun'u Karumba.
9. Lobolo Swamp
Roughly twenty kilometers north of Eliye Springs is where you'll find Lobolo Swamp. There are dunes, a lake, some dread palm trees, and a marshy lagoon, all of which come together to provide a unique landscape. Countless flamingos and other bird species may be seen there daily.
10. Nariokotome Turkana Boy
It is a prehistoric site where the remains of a famous Turkana boy were found in 1984 by Dr. Richard Leakey's researcher, Kamoya Kimeu. There is a memorial and a bronze statue of the Turkana Boy where the fossil was discovered.
Read also, List of 10 Interesting Things to Do in Kwale County
Read also, List of 10 Interesting Things to Do in Lamu County
Read also, List of 10 Interesting Things to Do in Mombasa County