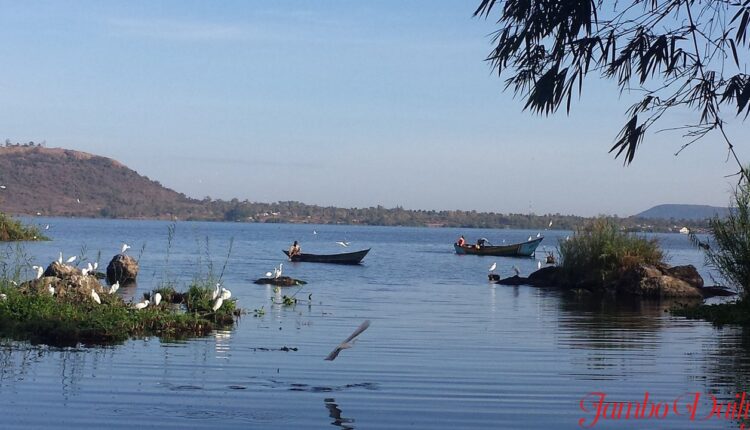 List of 10 Interesting Things to Do in Siaya County
Siaya County is a vital part of the Western Kenya Tourism Circuit because of its abundance of tourism and cultural attractions. The county has a total of 2,496.1 square kilometers and is home to an estimated 842,304 population. This is a list of 10 exciting things you can do in Siaya County on your next visit in no particular order.
10 fun things to do in Siaya County
1. Visit Jaramogi Oginga Odinga Mausoleum
The Jaramogi Oginga Odinga Mausoleum is a community-based museum located in Jaramogi Oginga Odinga's residence in Bondo. This monument was built in memory of Kenya's first Vice President, Jaramogi Oginga Odinga. Visitors may find several Luo relics, the late Jaramogi's writings, awards, and other memorabilia. It's a place to learn about Luos' unique culture.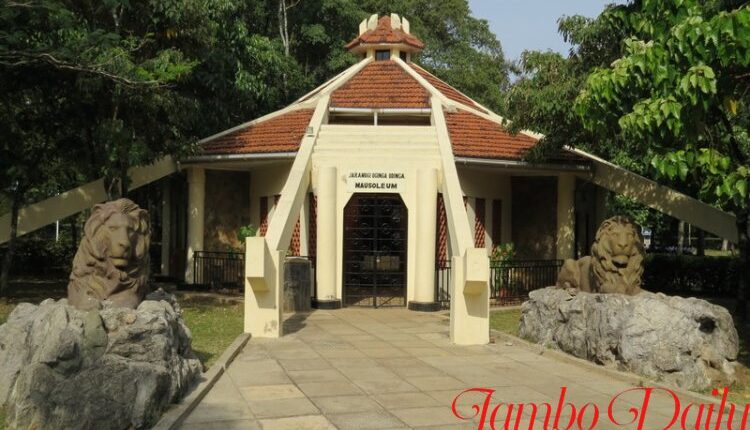 2. Go to Lake Kanyaboli National Reserve
As Africa's second-largest oxbow lake, Lake Kanyaboli is a unique and beautiful natural feature. Lake Kanyaboli is located between the Yala wetland and the Akara highlands. The region's indigenous bird species, including the papyrus gonolek, papyrus canary, papyrus yellow warbler, and Caruthers cisticola, are among the region's most popular draws. Also found in this area are the very uncommon sitatunga antelopes. It's one of the most excellent spots in Siaya County to go fishing, have bird viewing, or have a picnic.
3. Kogelo Cultural Centre
Barack Obama, a former president of the United States of America, was born and raised in Kogelo. The Kogelo Cultural Center is a cultural exhibition that tells the story of Barack Obama's origins and creativity. Obama is widely regarded as the most outstanding political leader in the world. Through exhibits of Luo relics and traditional homesteads, the cultural center also works to maintain the rich culture of the local Luo population.
4. Uhanya Beach
Uhanya beach is a great site for swimming in Lake Victoria, taking a boat trip, or participating in other water activities like kayaking or fishing.
5. Villa International Palace Hotel
Villa International Palace Hotel provides accommodation in single-suite rooms, executive suites, deluxe suites, and superior suites. It also has a state-of-the-art swimming pool that offers fantastic recreational options.
6. El Molo Crocodile Park and Lodge
El Molo Crocodile Park and Lodge are great for hikers, campers, family vacations, and team-building events. There are two cottages and a 6-bedroom mansion available for guests. You may also go there to learn about the life cycles of various crocodiles.
Read also, List of 10 Interesting Things to Do in Busia County
7. Visit Sauti Kuu Foundation Resource, Culture, and Sports Centre
The Sauti Kuu Foundation Resource, Culture, and Sports Centre provide at-risk youth with an opportunity to develop their skills and discover their full potential so they can move above their circumstances and have productive, satisfying lives as adults. Former US President Obama officially opened the facility on July 16, 2018.
8. Ndanu falls
The stunning Ndanu falls are bordered by lush flora that serves as a haven for various bird species and several rocks. Many tourists visit the area to take in the scenery and do some bird watching.
9. Got Ramogi Hill
For the Luo people, Got Ramogi Hill is a meeting spot where they may come together to honor their heritage and traditions. In addition, the hill is home to a shrine where the faithful of the Legio Maria gather to worship.
10. Pride Hotel Bondo
Guests of the Pride Hotel Bondo may choose from various high-end room types, including single/double, deluxe/executive, and cottage options. It also has cutting-edge meeting spaces, a luxurious swimming pool, and a delectable restaurant.
Read also, List of 10 Interesting Things to Do in Migori County
Read also, List of 10 Interesting Things to Do in West Pokot County
Read also, List of 10 Interesting Things to Do in Elgeyo Marakwet County