List of 10 Interesting Things to Do in Samburu County
Samburu County is a popular destination for vacationers in northern Kenya.  This article will provide you with a list of the ten most exciting things to do in Samburu County in no particular order.
According to the 2019 census, Samburu County has a population of 310,327 and covers an area of roughly 21,000 km².
Samburu's convenient position means that it sees tourists all through the year. Samburu's camel derby is one example of the many opportunities for a cultural exchange provided by the region's many tourist attractions.
10 interesting things to do in Samburu County
1. Shaba National Game Reserve
The protected game reserve of Shaba National Game Reserve is home to a wide variety of wildlife, including Masai giraffes, zebras, impalas, gazelles, lions, Somali ostriches, leopards, elephants, and hyenas, as well as stunning landscapes such riverside forests, dispersed woods and grasslands, waterholes, marshes, and more.
2. Visit Maralal National Sanctuary
The Maralal National Sanctuary in Samburu County is a hidden gem of Kenya. There are plenty of opportunities for camel safaris, walking safaris, and safaris to see animals. Impalas, leopards, hyenas, giraffes, buffaloes, eland, and warthogs are just a few of the wildlife that may be found in the reserve. The reserve is home to a resort as well as a campground.
3. Samburu National Reserve
Ewaso Nyiro River borders Samburu National Reserve to the south. Animals such as the grevy's zebra, Somali ostrich, giraffe, elephant, lion, leopard, cheetah, gerenuk, and beisa oryx may all be found there. Game viewing, nature hikes, bird watching, and camping may all be enjoyed quietly at the reserve.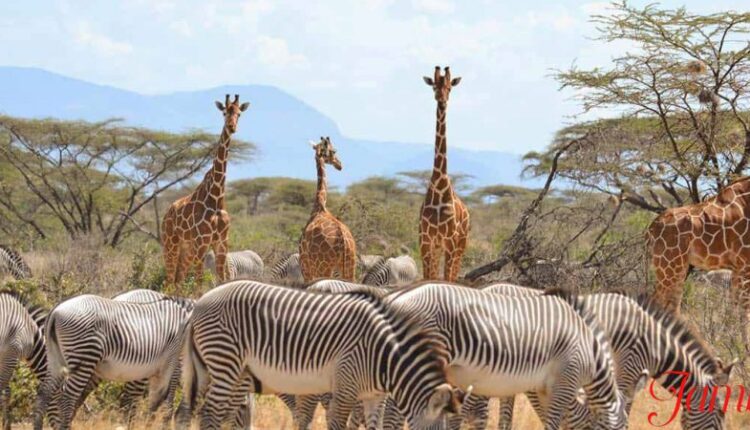 4. Kalama Conservancy
The Kalama Conservancy is one of the 35 conservancies that make up the Northern RangelanElephants, Grevy's zebras, reticulated giraffes, cheetahs, leopards, smaller kudus, and wild dogs live. When the conservancy was founded, its primary goal was protecting local wildlife while enhancing community development services.
5. Buffalo Springs National Reserve
Located on the other side of the Ewaso Nyiro from Samburu, Buffalo Springs National Reserve is home to many animals. Buffalo Springs is well-known for its exceptional leopard sightings and provides fantastic wildlife viewing of most large safari species. Samburu pastoralists maintain a semi-nomadic existence on the outskirts of the reserve, and a trip to a local village is strongly recommended.
Read also, List of 10 Interesting Things to Do in Kitui County
6. Sera Community Conservancy
Sera Community Conservancy is home to the Sera Rhino Sanctuary. This reserve was the first in East Africa to provide safaris that included monitoring rhinos. Additionally, the sanctuary in Samburu County is a fantastic place to go on a walking safari, birdwatching, and learn about the local culture.
7. Ndoto Mountains
The Ndoto Mountains are located in northern Samburu County. It has beautiful hills and a breathtaking view of peaks and valleys. It's a beautiful area perfect for camping, hiking, and exploring nature.
8. Kirisia Forest
The Kirisia Forest is situated on the Leroghi plateau in northern Samburu County. There are many different kinds of birds and plants living in the forest. Nature lovers and ornithologists will find this place a birder's dream.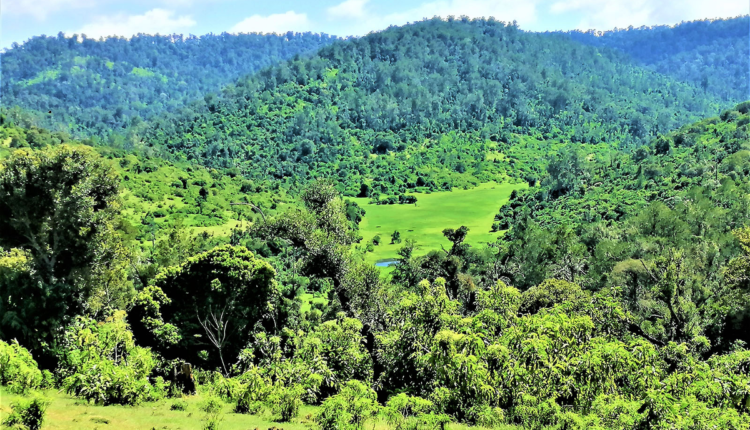 9. Reteti Elephant Sanctuary
The elephant sanctuary was set up to provide for the local community while saving orphaned and abandoned elephant calves. The Namunyak community owns this elephant orphanage.
Its primary goal is the safe return to their natural habitat of orphaned and abandoned elephant calves. Still, it also provides much-needed benefits to the communities that share their environment. Communities in the area have come together to protect wildlife at the Reteti Elephant Sanctuary because they recognize the value wild animals have to provide.
10. Losiolo Escarpment
The Losiolo Escarpment is a cliff face in eastern Kenya overlooking the Great Rift Valley. The escarpment offers one of the most breathtaking panoramas in the Kenyan rift valley, rising 2,000 meters above the east side of the Suguta Valley floor at Maralal.
Read also, List of 10 Interesting Things to Do in Embu County 
Read also, List of 10 Interesting Things to Do in Meru County
Read also, List of 10 Interesting Things to Do in Taita Taveta County