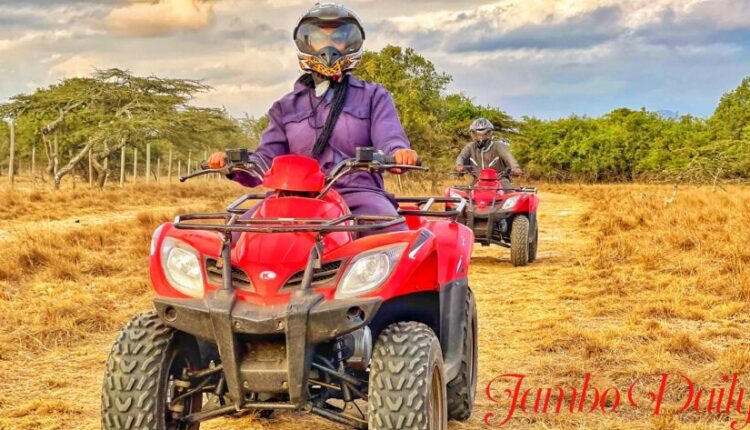 List of 10 Interesting Things to Do in Nyeri County
Nyeri County is in the central part of Kenya. This is a list of 10 exciting things you can do in Nyeri County on your next visit in no particular order.
The town of Nyeri is located in a lush valley between the Aberdare Ranges and Mount Kenya. The county is a prominent participant in central Kenya's tourism industry due to its abundance of unique attractions. As of 2019, Nyeri County has a population of 759,164 and an area of 2361 km2
Here is a list of the top tourist destinations in Nyeri County.
Ten fun things to do in Nyeri County
1. Chaka ranch
Chaka ranch is an entertainment and recreation ranch in Kiganjo. The ranch is located on a large land with stunning views of the surrounding landscape, including Mount Kenya and the Aberdare Mountains. It's a fantastic spot for bonding with coworkers and having great outdoor fun. This park has the largest selection of ATVs and buggies bikes in all of Kenya. You may also enjoy some tasty African cuisine at one of the facility's food courts while taking in the scenic vistas of the adjacent dam. There are several high-end tents available for guests.
2. Aberdare National Park
It is perfect for game drives, nature walks, and camping. Aberdare Ranges is one of the most ancient mountain ranges in East Africa. The Aberdare national park was established in 1950 to protect the Aberdare Ranges and its ecosystem. Aberdare National Park is characterized by its waterfalls, lush green lands, and forested fields.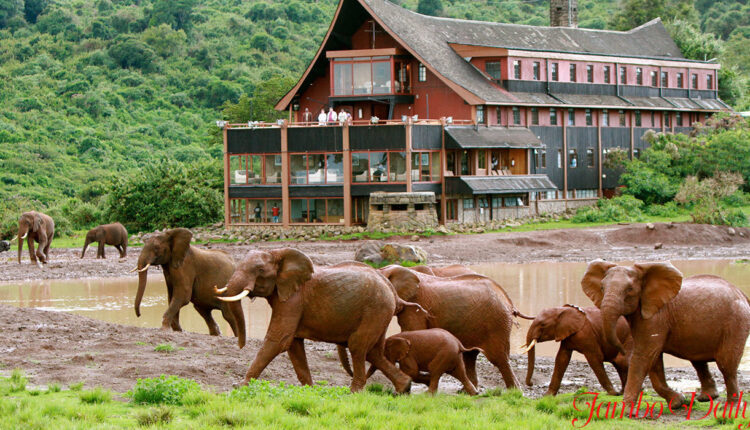 3. Solio Ranch
Visit Solio ranch and enjoy a game drive. Solio ranch is a private ranch located 22km from Nyeri town. The ranch was established in 1970 to conserve rhinos, and it is one of the most successful private rhino breeding ranches in Kenya. It is also home to other animals like giraffes, buffalos, gazelles, warthogs, zebras, and antelopes.
4. Mau Mau Caves
Learn a little history on the Mau Mau freedom fighters in Mau Mau caves. Freedom fighters used the Mau Mau caves as hideouts during the mau-mau uprising. The place is good for hiking and bird watching. The caves have beautiful indigenous forests, waterfalls, monkeys, and birds.
Read also, List of 10 Interesting Things to Do in Narok County
5. Nyeri museum
This museum is also a great place to learn about Mau Mau's history and the culture and heritage of the Gikuyu. The building was initially used as a native law court to settle customary laws before becoming a museum.
6. Baden Powell Museum
The museum honors the life and legacy of Lord Baden Powell, the pioneer of the Boy Scout Movement Association. Scarves and other uniform items from the Boy Scouts are displayed at the museum to preserve, showcase, and disseminate the movement's history.
7. Chinga Dam and Waterfall
Chinga dam is Nyeri's largest water reservoir, built in 1955. The dam is a fantastic place to go boating, fishing, and taking in the beautiful scenery of the surrounding hills and greenery. The waterfall is near Othaya town.
8. Tafaria Castle and Center for Arts
Tafaria Castle is a beautiful place with a 25-roomed lodge. Some enjoyable recreations include horseback riding, viewing birds, swimming, hiking, and fishing. The cottages-themed villas make Tafaria Castle an ideal place to unwind.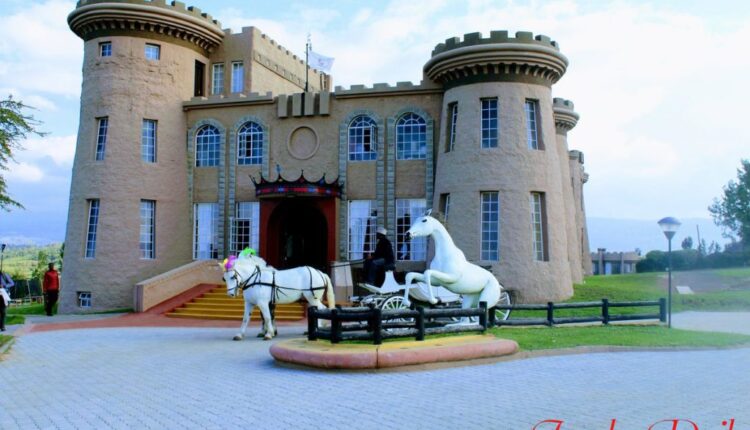 9. Nyeri hills
Nyeri Hill in Mathari is not far from Nyeri town but far enough away to seem like you're in the middle of nowhere. The tallest point in the region can be seen from the city. It's a great place to go trekking since the view from the top of the mountain is stunning, taking in the surrounding area and Mount Kenya.
 10. Rhino watch sanctuary
The Rhino Watch Sanctuary is a great place to stay if you want to go on a safari and see the sights, including Mount Kenya. Three different wildlife reserves border it. The rhino watch camp provides opulent lodging for tourists interested in wildlife, bush dinners, game walks, and a gallery displaying local artwork for those who want to learn more about the area's culture.
Read also, List of 10 Interesting Things to Do in Turkana County.
Read also, List of 10 Interesting Things to Do in Kisumu County.
Read also, List of 10 Interesting Things to Do in Kilifi County.