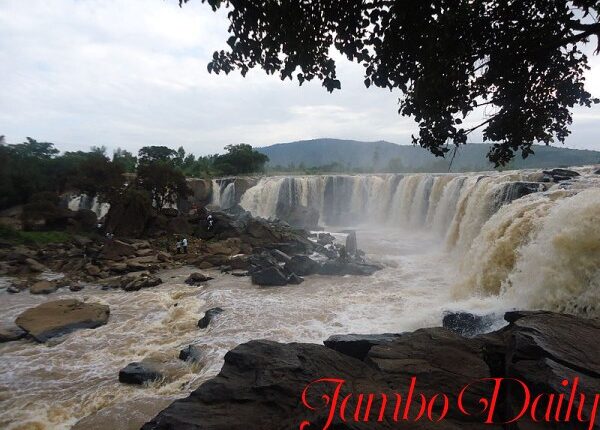 List of 10 Interesting Things to Do in Nyandarua County
The following is a list of the top ten things to do in Nyandarua County that you must do the next time you're in the area.
Nyandarua County. It has an estimated population of 596,268 and an area of 3,107.7 square kilometers. The nearby Aberdare Ranges acts as a rich water tower, continually replenishing the rivers of the Nyandarua Area throughout the year, making the county famous for its massive agricultural production.
Nyandarua Country is a popular tourist destination due to its picturesque mountain ranges and scenic vistas of its many verdant valleys.
Ten fun things to do in Nyandarua County
1. Visit Lake Ol Bolossat
Lake Ol Bolossat is a freshwater lake and the only natural lake in central Kenya, covering around 44 square kilometers. It provides a lovely view of both the Aberdare Ranges and Dundori Ridge. The lake also has a wide variety of birds and hippos to see at the lake.
2. Enjoy the beautiful view of the Kinangop Plateau
This plateau lies between the Great Rift Valley and the Aberdare Ranges. It's a gorgeous plateau that's relatively level and rises gently to the Aberdares' foothills. The landscape is just magnificent from this plateau.
3. Mount Kipipiri
Mount Kipipiri, a solitary volcano, may be found on the northwest edge of the Aberdares. That's a height of 3,349 meters. It's a great place to go camping or trekking in Nyandarua County. There is a wide variety of wildlife in the region, including elephants, buffalo, colobus, and Sykes monkeys.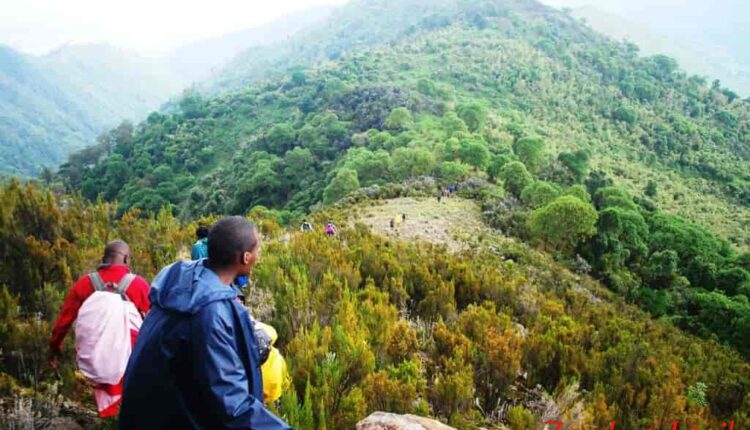 Read also, List of 10 Interesting Things to Do in Laikipia County
4. Rurimueria Hill
Rurimueria hill part of the Aberdares.  The hill can be accessed through the Ndunyu Njeru gate in Kinangop. The hill is covered with dense vegetation, including woods, bamboo groves, and bird species. Hikers, especially those who seek more challenging trails, will find this area ideal.
5. Hike the Elephant Hill
South of the Aberdare Range is where you'll find Elephant Hill. It's an excellent spot for guided excursions, bird-viewing trips, and day hikes.
6. Ndaragwa Waterfall
Ndaragwa waterfall is located in Ndaragwa Forest Station, near the Nyeri-Nyahururu highway. Enjoy a peaceful stroll through nature while taking in breathtaking views of Ndaragwa Forest and the nearby town.
7. Karuru falls
It is one of the most interesting attractions in all of Nyandarua County. Karuru falls is a magnificent waterfall situated found at Aberdare National Park. The waterfall attracts different species of birds due to its beautiful vegetation and indigenous trees.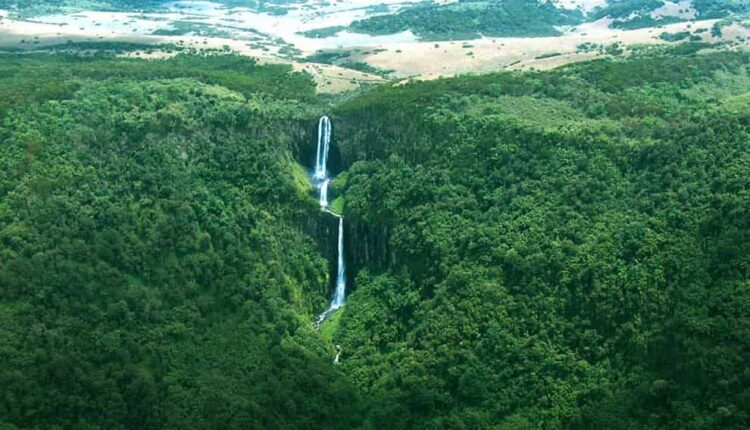 8. Aberdare Range
The Aberdare Range stretches for 160 kilometers and has an average height of 3,500 meters. It has an abundance of flora and fauna, including several forest types. Elephants, buffalo, colobus, and Sykes monkeys are some animals that live on the western outskirts of the mountain range. This area is excellent for outdoor activities like hiking and camping.
9. Ol Donyo Satima
Ol Donyo Satima is the tallest peak in the Aberdare Ranges. Additionally, it is the third-highest mountain in Kenya. In Maasai, the name of this mountain means "mountain of the bull calf," and hence it is also known as "Mount Satima" or "Mount Lesatima." Most hikers go to Mt. Satima because its routes are the most beautiful and least strenuous in the whole Aberdares.
10. Sasumua Dam
South of the Aberdare Ranges, near Njabini Township, is where you'll find Sasumua Dam, located on the Sasumua stream, a tributary of the Chania River. As the Aberdare Mountains serve as a background, this is perhaps one of Nyandarua's most scenic places. It's a stunning place for outdoor activities, including picnics and hikes.
Read also, List of 10 Interesting Things to Do in Kirinyaga County
Read also, List of 10 Interesting Things to Do in Nyeri County
Read also, List of 10 Interesting Things to Do in Narok County