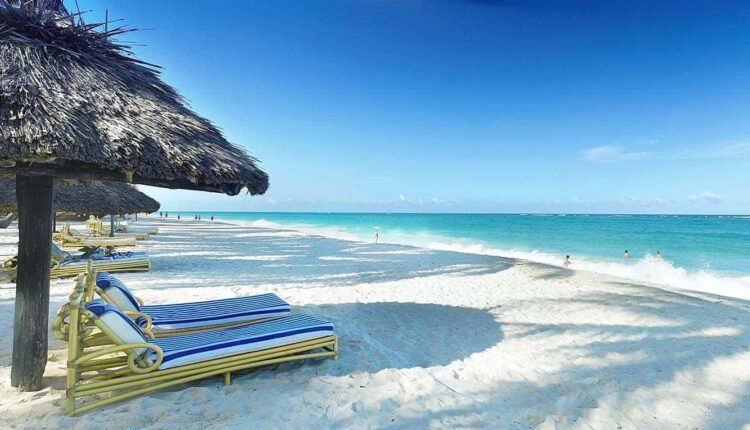 List of 10 Interesting Things to Do in Mombasa County
This article will provide you with a list of the top 10 interesting things to do in Mombasa County on your next visit.
Mombasa, the second largest city in Kenya, has a rich maritime heritage dating back centuries and offers visitors a unique taste of the African tropics.
Aside from being a significant tourist destination in Kenya, Mombasa County might be considered the country's cultural epicenter. When you're out and about exploring lovely Mombasa, you should make a point to stop at some of the many excellent tourist spots.
10 interesting things to do in Mombasa County
1. Mombasa Marine National Park
The Mombasa Marine National Park is a popular tourist destination and one of Kenya's most popular offshore reserves. Mangroves, seagrass, sandy beaches, and a coral reef are protected in Mombasa Marine National Park. With exciting pursuits like scuba snorkeling and diving available, this national park is a must-visit for anyone with a taste for the extraordinary.
2. Visit Fort Jesus
Fort Jesus, a man-shaped fort erected by the Portuguese in the 16th century, is a great example of this style. The Portuguese constructed Fort Jesus between 1593 and 1596, based on a design by Italian architect Cairati. Visit the fort and enjoy the stunning coastline views while learning about local conservation efforts.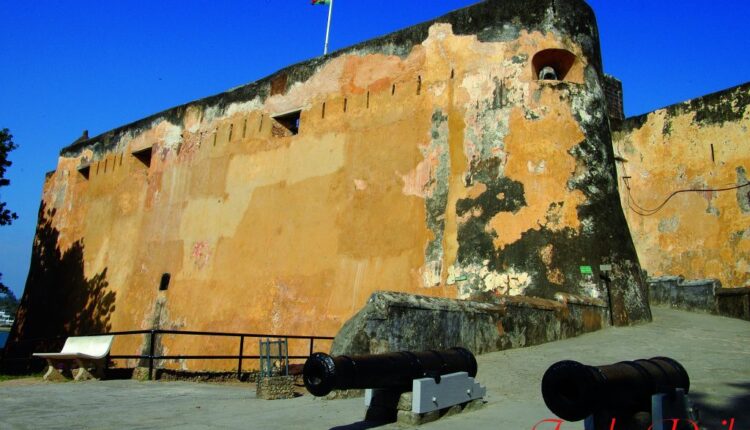 3. Mombasa Tusks
The Mombasa Tusks are a well-known landmark and a popular tourist attraction. This landmark was erected in 1952 to commemorate a once-in-a-lifetime visit by Her Majesty Queen Elizabeth. Locals use the Swahili term "PembeMbili," which means "two tusks," to refer to the building.
4. Old town
The Mombasa old town, located not far from Fort Jesus, covers an area of around 180 acres. The narrow lanes are dotted with historical structures that have been lovingly preserved and showcase a fusion of Asian, Arabian, African, and European styles.
5. Visit Masai Market
Visit the stunning Masai market in Mombasa, which has many goods for sale to tourists.
You will be tempted to buy every cute trinket and souvenir you see here and bring them home with you. You may find unique artwork, lovely wood sculptures, and much more.
6. Eat Seafood at Tamarind Mombasa Dhow
The Tamarind Dhow is a boat restaurant on the city's center island. Along Africa's eastern coast, Arab dhow boats have been a familiar sight for decades, but only on the Tamarind can you have a grilled lobster while cruising the ocean.
7. Haller park
All animal enthusiasts should make a trip to Mombasa's Haller Park. The Bamburi nature path name has been retired, and the park is now known simply as Bamburi Park. The project began in 1971, and since then, it has grown to become not just one of the most popular tourist destinations but also a spectacular natural reserve and a home to many different species of plants and animals
8. South coast beaches
The beaches on Mombasa's southern shore are the ultimate of natural beauty. All kinds of tourists go to the area to marvel at the sun-bleached beaches and swim in the enticing blue waters of the ocean. Rainforests full of beautiful birds and other animals may be found near the beaches on Mombasa's south coast.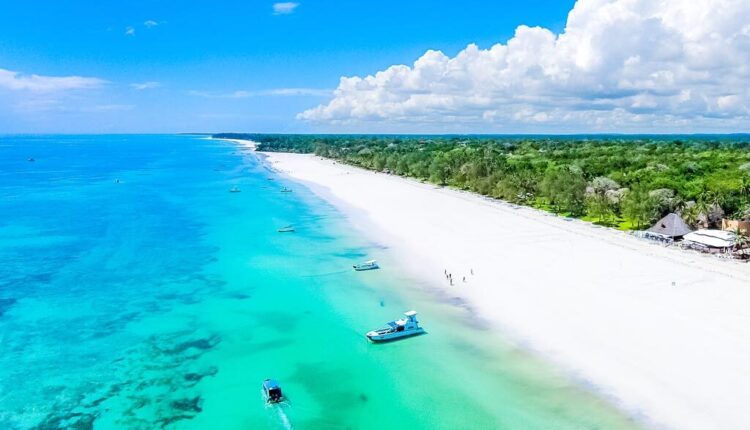 9. Mamba Village Centre
Visit Mamba Village Centre to see East Africa's biggest crocodile farm. Big Daddy, the compound's resident crocodile, resides there with his two squatting females. The crocodiles' feeding frenzy is an excellent opportunity to see these interesting animals up close. Afterward, stop by the restaurant specializing in exotic meats, including crocodiles, ostrich, and zebra.
10. Visit Mama Ngina Drive
Mama Ngina Drive, located at the southern end of the island on the way to Kilindini Harbour, is a great spot to take in the ocean breeze, watch ships enter and leave the harbor, and take photographs of beautiful sunrises if you get there early enough. While taking in the breathtaking scenery, you may dine at one of many eateries or snack on some cassava chips.
Read also, List of 10 Interesting Things to Do in Nakuru County