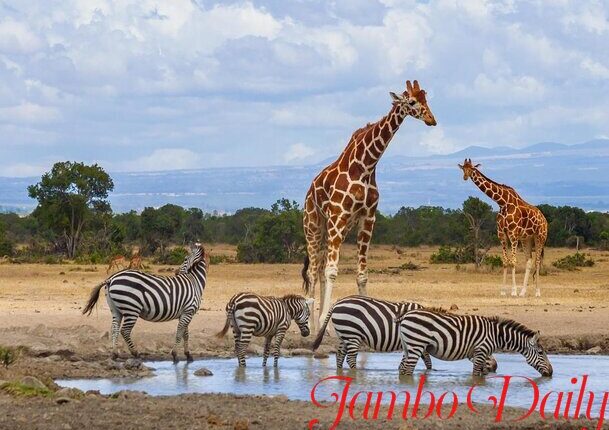 List of 10 Interesting Things to Do in Laikipia County
This article lists the top ten most popular tourist destinations and things to do in Laikipia County. Laikipia, a term derived from the Maasai language, literally means "treeless plain," which is an excellent description of the county. The rangelands of Laikipia are home to a wide variety of wild and domestic animals.
According to the 2019 census, Laikipia County has a population of 518 560 and covers an area of 9 532.2 km2.
Ten interesting things to do in Laikipia County
1. The Ol Pejeta Conservancy
Ol Pejeta conservancy contains 350km2 of grass plains, forested grassland, Acacia woodland, and evergreen thicket. The Ol Pejeta Conservancy is East African largest black rhino sanctuary and home to two of the world's last remaining northern white rhinos. It is also home to other animals like the Big Five (rhinos, leopards, lions, elephants, and buffalo) and non-indigenous chimpanzees. Amazing animals and breathtaking vistas of the vast plains make for a once-in-a-lifetime safari.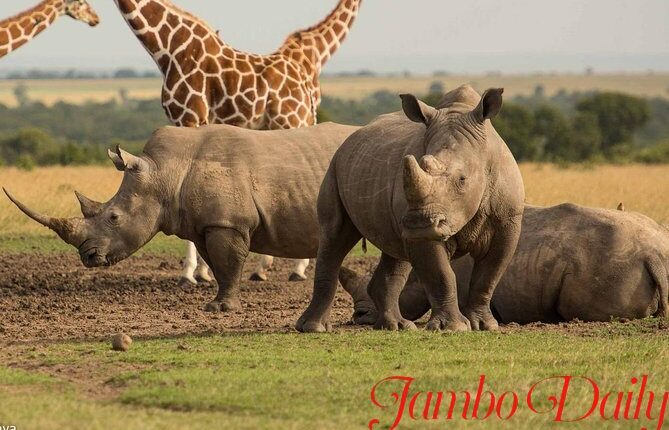 2. Camel safaris in the wild
An exciting alternative to traditional game drives, camel rides are available at Tumaren Camp. You will be led by knowledgeable and entertaining native guides familiar with the terrain. Camel safaris may last four to seven days, allowing you to see the wilderness in its pristine state while sleeping out under the stars.
3. Ol Jogi Wildlife Conservancy
The Ol Jogi Wildlife Conservancy is Kenya's second-largest sanctuary for endangered rhinos. Animals like the reticulated giraffe, Grevy's zebra, elephant, lion, African wild dog, cheetah, greater kudu, and Laikipia hartebeest are protected there. The conservancy is home to a pristine natural environment and a fully functional cattle ranch and veterinary facility that services the greater Laikipia area.
4. Thomson's Falls
Thomson's fall waterfall is approximately 3 kilometers from the town of Nyahururu and has a drop of 74 meters. Travel to Nyahururu to see the breathtaking waterfall that drops several hundred feet into a deep and terrifying valley.
5. Curio Shops
In Nanyuki town, there are a significant number of curio stores. The stores provide a wide variety of antiques, including carvings made of stone and wood and sculptures made of various materials and sizes.
6. Nanyuki sports club
Play golf at the Nanyuki sports club while you're in Nanyuki. You should take some time to explore the natural scenery in the region.
7. Mugie Conservancy
Mugie Conservancy is a private wildlife conservancy. Animals, including buffaloes, elephants, Grevy's zebras, reticulated giraffes, Jackson's hartebeest, and storks, call this place home, along with more than 100 different bird species. In addition, luxurious tented camps are available. It's an excellent spot for wildlife watching, bird watching, camping, and nature hikes.
Read also, List of 10 Interesting Things to Do in Kirinyaga County
8. Ol Lentille Conservancy
Ol Lentille Conservancy in Laikipia is one of the country's most magnificent and spectacular locations. The private reserve is home to various endangered species, including African wild dogs, elephants, zebras (Grevy's and Burchell's), kudus, leopards, cheetahs, striped hyenas, and spotted hyenas. There's more to enjoy than simply seeing wildlife and staying in luxurious facilities. It's also a great place to go horseback riding, on a camel safari, watch the sunset, or observe birds.
9. Ol Ari Nyiro Conservancy
Ol Ari Nyiro conservancy is a private conservancy owned by the Gallmann foundation. It's a fantastic place for wildlife, bird-watching, camping, and hiking; it also has antelopes, leopards, rhinos, elephants, leopards, giraffes, cheats, and lions.
10. Sosian conservancy
The Sosian conservancy provides an excellent opportunity to see wild animals in their naturalistic environment. The conservancy has more than 350 bird species, including the rare Jackson's hartebeest, zebras, giraffes, gazelles, lions, leopards, cheetahs, and oryx. The reserve has a luxury safari resort and a beef cattle ranch.
Read also, List of 10 Interesting Things to Do in Nyeri County
Read also, List of 10 Interesting Things to Do in Narok County
Read also, List of 10 Interesting Things to Do in Kajiado County.