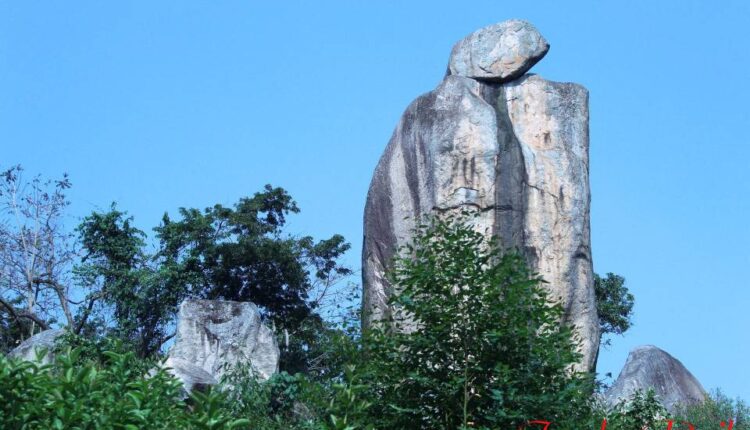 List of 10 Interesting Things to Do in Kakamega County
Kakamega County has an estimated population of 1,660,651 and an area of 3,033.8 square kilometers. This is a list of 10 exciting things you can do in Kakamega County on your next visit in no particular order.
Kakamega County is rich in history, natural beauty, and cultural experiences. The climates there are also rather agreeable. Visitors may be certain that they will see something unique during their journey.
Kakamega County draws in families, culture vultures, and tourists from all over the world with its picturesque rural scenery, expansive agricultural plantations, hiking routes, and unique attractions.
10 interesting things to do in Kakamega County
1. The crying stone
The Crying Stone may be found at Ilesi, along the Kakamega-Kisumu Road. A little rock sits atop a 40-meter-tall rock structure. Flowing water between the stones gives the appearance of a sobbing monolith. The people of Kakamega County gather there to worship and celebrate their culture at this shrine.
2. Kakamega forest
Kakamega Forest is the only remaining tropical rainforest in Kenya and a fragment of the once-extensive Guineo-Congolian rainforest that covered most of Africa. Some animals that call this place home include bush pigs, Columbus monkeys, hedgehogs, debrazzar monkeys, and various birds and plants. It's a fantastic place to go rock climbing, hiking, and birdwatching.
3. Isiukhu falls
The Isiukhu waterfall is a popular tourist attraction in Kakamega and can be found inside the county's famous Kakamega Forest. After a hot, dusty journey in the forest, nothing beats a refreshing plunge in the pool to cool down and relieve muscle tension.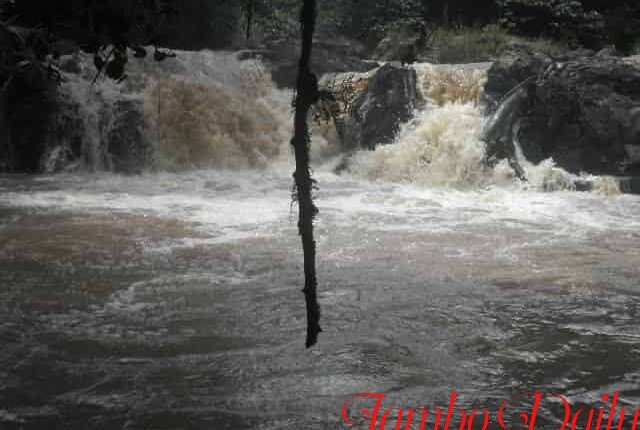 4. Malava forest
The Kakamega- Webuye Road passes through the tropical Malava Forest. The forest covers approximately 10 hectares of land, and there are native trees, several bird species, and monkeys. It's a paradise for those who like hiking and seeing wildlife.
Read also, List of 10 Interesting Things to Do in Nairobi County
5. The golf hotel
If you're looking for a luxurious place to stay in Kakamega, go no further than the Kakamega golf club. The locals come here on the weekends to relax after a stressful week of trying to make ends meet. You may watch other golfers or enjoy the sport from a spectator's perspective, or you can play a round and show off your skills. Thus, it is suitable for both vacationers and business travelers.
6. Rondo retreat center
The Rondo retreat center is an oasis of quiet for those who want a break from the bustle of city life. The area's rich biodiversity makes it a prime spot for bird watching. Cottages of a high standard are available for visitors to stay in while visiting the center.
7. Muliro Gardens
Kakamega County is home to the beautiful Muliro Gardens, a public park. Masinde Muliro, a prominent political figure in Kenya, inspired the town's naming. It's a lovely garden, perfect for get-togethers and group projects.
8. The Ilesi pottery center
The Ilesi pottery center may be found on the road between Kakamega and Kisumu. It's a significant hub for pottery production in western Kenya. It's the place to go if you're interested in seeing a wide range of ceramics and other products crafted from wet clay.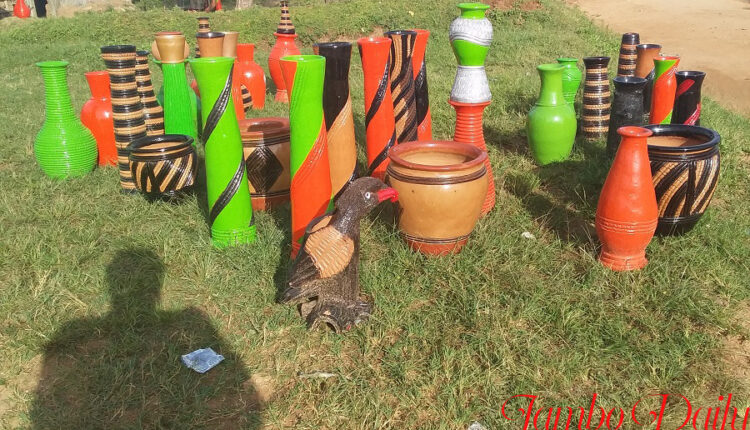 9. Savona Island
The Savona Island is an event and retreat center with swimming pools, manicured gardens, plush suites, and a cutting-edge restaurant. It sits on a three-acre island at the forest's edge in Kakamega.
10. Rosterman mines
Just off the Kakamega-Mumias Highway is where you'll find the gold-mining Rosterman Mines. You may pay the site a visit for an up-close look at the region's gold mining business.
Read also, List of 10 Interesting Things to Do in Baringo County
Read also, List of 10 Interesting Things to Do in Murang'a County
Read also, List of 10 Interesting Things to Do in Laikipia County