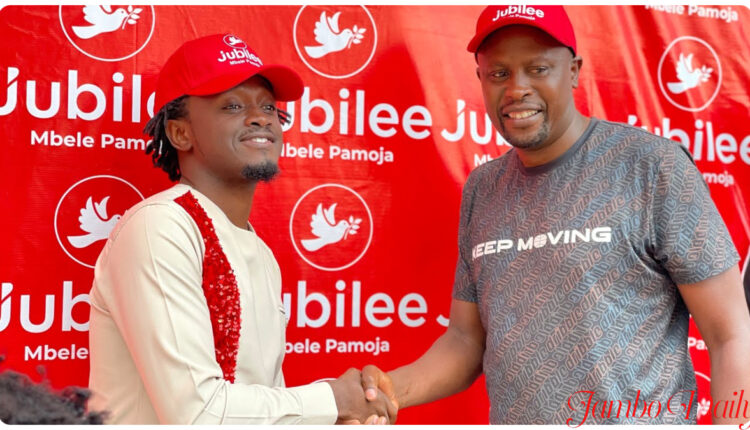 Kelvin Bahati Biography, Career, Politics, Age, Wife, Family and Net Worth
Kelvin Bahati, born Kelvin Kioko Bahati is a celebrated Kenyan musician turned politician. A part from his music and political career he is also a social media influencer as well as a reality TV star. Bahati is well known for his rivalry with Willy Paul a fellow musician.
The Mathare-born star was born in a poor family and ended up being raised in a children's home after he lost his parents. His success is the right definition of rising from rags to riches. Despite being raised in a children's home, his talents uplifted him to an extent of dining at the same table with high-profiled people in society.
Being of the most successful musician and a Kenyan celeb we take a look at his journey to greatness. We also analyze his new journey in politics.
Kelvin Bahati Age and Place of Birth
The renowned Musician was born in Makueni County in December 1993.
Kelvin Bahati Family
Bahati lost his parent at a very young age which led him to leave on the streets but eventually landed in a children's home where he was brought up until he completed his secondary school.
Wife  and Kids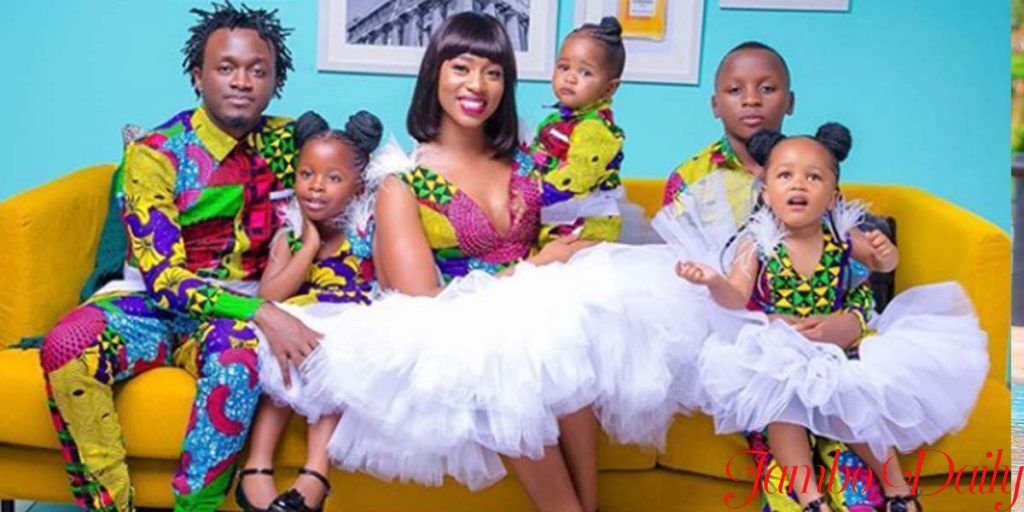 The new politician in town is married to a musician and social media influencer, Diana Marua. The two met way back in 2016 when Diana was featured in Bahati's song dubbed 'Mapezi'.  At first, they started as prayer partners as they claimed but one thing led to another and their prayers ended up in marriage.
They have two kids together, and Bahati has another baby with his ex-girlfriend Yvonne Obura. In addition, he also has an adopted son by the name of Morgan Bahati.
Career
Bahati came into the limelight in 2010, after a mind-blowing performance at the Music Festival National Level that was held in Nakuru. During the performance, he did a song while playing a guitar and it went viral.
In late 2012, he dropped his first hit song titled "Siku Ya Kwanza" a gospel song that did very well in the country. At the time he was still young trying to figure out his way in the music industry.
After dropping the "Siku ya Kwanza" jam in 2012, in 2013 he surprised the nation when he released another hit titled "Mama" which fully established him in the music industry. In 2014, he released "Barua" which also became a national anthem and was being played in every corner of the country.
By 2015, he was the hottest kid in the music industry bagging four awards in the famous awards, Groove awards. At the time his hit song at that time "Barua" gave him three out of the four awards he got.
Since he began his career he has released a series of hit songs including Mbona ft Deno, Mapaenzi, Kuchu Kuchu, Lover and the list goes on. After a successful stint, in 2018 he opted to support other artists and launched a record label dabbed EMB that signed Mr. Seed and David Wonder at that time. However, the record label only lasted for two years and in 2020 it officially closed its door following numerous controversies.
Switch From Gospel to Secular Music.
Following the closure of the EMB record label in 2020, Bahati decided to cross the bridge from preaching the good word to releasing the "Taniua" hit that featured popular gengetone artists, Bundos Gang. Following the release of the song which was also a hit, Bahati was roasted by most of his followers for the move.
In response stated he was still born again and it just change if genre. Since then Bahati has been releasing secular hits and everyone is clapping for him including those who roasted him.
Political Career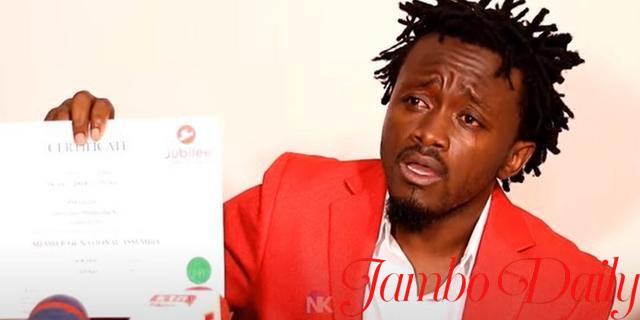 As a musician, Bahati was really close to politicians including the Presidents and he always got the opportunity to perform in most rallies as well as government events. Following his closeness with politicians, Bahati decided to follow his dream of representing the people of Mathare in the parliament.
In 2021, he announced his bid to run for a parliamentary seat, on a Jubilee ticket which is under the Azimio coalition. He went ahead to release a song featuring Raila Odinga (Baba) with an aim of strengthening his candidature.
Everything was moving swiftly until Jubilee and ODM which are the main parties in Azimio decided to share seats based on constituencies. Mathare constituency was given to an ODM candidate which meant Bahati who had a Jubilee ticket was no longer in the mix.
Following the decision of the party to drop his ticket to pave way for another candidate, Bahati run to the press where he poured his anger and disappointment. During the press, Bahati broke into tears while explaining, but the netizens decided to troll him and he trended for a whole week.
After several discussions, he was able to reclaim his ticket and he was included IEBC included him in their register under Jubilee ticket. A few days later he was asked to drop his bid but he declined the request which led the party to denounce him as one of their own.
Kelvin Bahati Net Worth
Bahati is ranked as one of the richest musicians in Kenya with an estimated net worth of over Ksh 20 million.