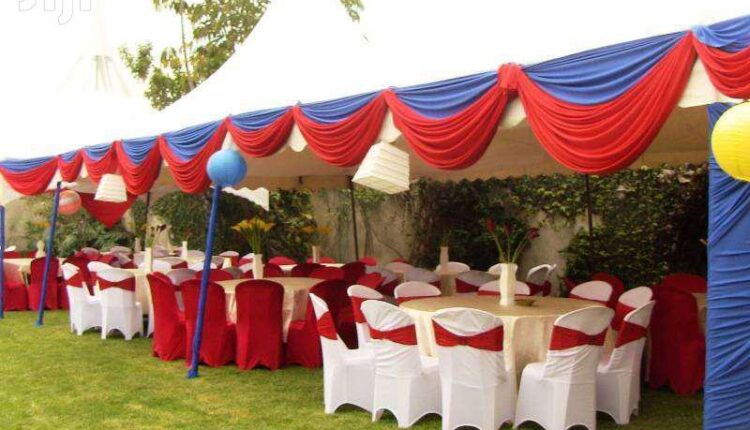 How to Start a Tent Rental Business in Kenya
The tent rental business involves renting chairs and tents to people or institutions holding events. This article will inform you of all you need to know to start and manage a successful tent rental business in Kenya.
The need for tents and chairs has grown as the events have increased. Just because there is an existing market for it, it has the potential to be successful as a commercial venture. Complementing other businesses such as videography, photography, décor, event management, and sound system rental is a wonderful idea.
It's a profitable venture since it pairs well with other related industries, such as event management, videography, photography, transport, decoration, and sound system rental.
Starting a Tent Rental Business in Kenya
1. Market research
To succeed in the company, you need to do market research and understand your audience. Renting tents and furniture is a profitable business model in densely populated places. Research the services and methods of your competition. As a result, you'll be able to pinpoint the areas where the market is lacking and devise effective strategies to fill them.
2. Write a business plan
Creating a thorough business plan is the first step in estimating your starting costs and potential profits. Research the market thoroughly to get vital market data. To learn about possible risks in the tent rental business, you can ask to speak with other business owners.
3. Identify services to offer
The results of your market research should help you zero in on your ideal customer. Select the types of services you want to provide based on your available money. The more services you provide, the better off your company will be, but focus on those in most demand.
4. Buy tents and chairs for the business
Get some rental tents and chairs. Invest in durable, comfy chairs. Ensure you get tents of all sizes, shapes, and colors to suit your needs and budget. Tents that can accommodate 100 people might cost over Ksh 100,000.
5. Get a business license and insurance cover
To legally operate a business in Kenya, the necessary licenses and permits must be acquired.
Insuring your tent rental business's assets against natural disasters, theft, and accidents is a wise choice because of the substantial investment required to get started. Get some advice from someone who knows about insurance coverage.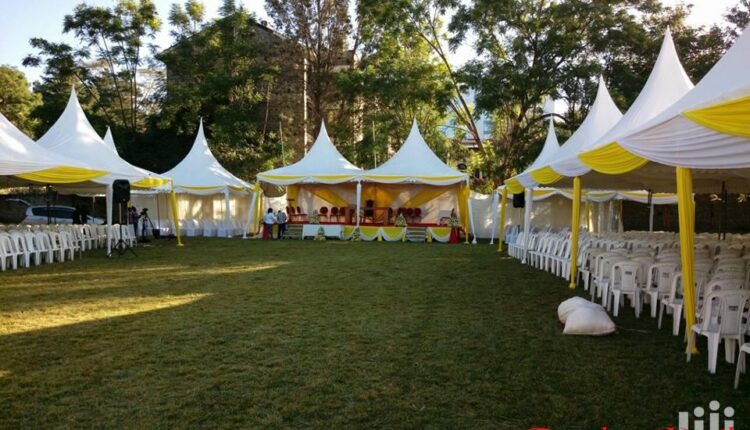 6. Location
Place your business in an appealing area. Find a location with high foot and car traffic and convenient access. It's essential to have a visible building that can be seen from a distance. Tents, chairs, and tables will also need a place to be stored.
Read also, How to Start a Car Hire Business in Kenya.
Cost of starting a tent rental business in Kenya
The biggest drawback of the tent and chair rental industry is the high initial investment. To start a tent rental business will require an initial capital of at least Ksh 500,000.
How profitable is a tent business in Kenya
Tent rental is a profitable business in Kenya. It is possible to make Ksh 65 000even in a slow month. You may earn as much as Ksh 150,000 monthly by offering other services like photography and loudspeaker system rental.
Read also, How to Start a Pool Table Business in Kenya.
Read also, How to Start a Welding Business in Kenya.