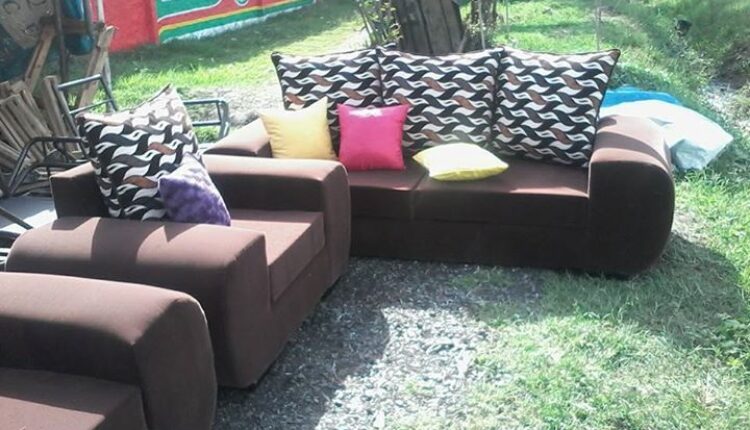 How to Start a Furniture-Making Business in Kenya
Comfortable furniture makes a house a home. This article aims to provide information on how to start a successful furniture-making business in Kenya and make a living.
In addition to providing a place to sit and relax, furniture makes a house seem more cozy and welcoming. This is because the table gives a room a sense of completeness and coziness by filling up its area.
Making furniture is a profitable business in Kenya that does not need significant initial investment. Clients will be drawn to your shop because of the high quality and aesthetic appeal of your furniture. A genuine interest and aptitude are all that is required.
Starting a furniture-making business in Kenya
1. Acquire carpentry training
It is essential to get formal training if you are making furniture. There are many vocational training institutes where you can get the needed skills.
Customers nowadays are fashion-conscious and demanding, so it's crucial to stay abreast of the current trends. Making and incorporating creative furniture requires an outstanding level of expertise and practice. Alternatively, you can employ a carpenter or buy ready-made furniture.
2. Find a suitable location
Get your shop situated in an excellent commercial area. The place must be accessible to the public and noticeable from a distance.
The furniture industry thrives best in an urban setting, mainly residential areas. There should be enough area for both the showroom and a backyard workshop. When fixing furniture or holding a gathering, you'll need access to the outside.
3. Get a reliable timber supplier
The primary material for making furniture is timber; therefore, securing a dependable supplier is essential. To be successful, you need to invest in high-quality wood. Find a logger or visit a timber yard to get some wood.
The use of hardwood timber achieves quality furniture. Customers are willing to pay extra for high-quality items since they last longer and look better. Since low-quality wood goods won't last, they might cause problems for your business.
4. Get a business license
Obtaining the necessary permits from the county government is crucial to operating a lawful business. The application for the license requires the business's name, address, owner's name, and KRA number. Usually, you should expect to pay anywhere in the range of KSH 5,000 to KSH 10,000 annually.
5. Choose a niche
Identifying your area of expertise is crucial. There is a wide variety of furniture available, and it's not wise to try to sell everything under the sun. Use your ingenuity to develop a new and interesting take on traditional furniture. Once you've built up a solid reputation in the market, people will come to you whenever they need that specific kind of furniture.
6. Market your business
Having a fantastic display is the greatest method to promote your items. The use of social media in advertising may help bring in new customers. Identify a problem local consumers are having and make it your primary offering. Such as making chairs for schools and churches.
Read also, How to Start a Petrol Station Business in Kenya.
Cost of starting a furniture-making business in Kenya
The cost of establishing a furniture-making business in Kenya can be from Ksh 80 000. However, the capital is mainly determined by the nature of your business. For instance, you can buy and sell ready-made furniture, or a business can make the furniture.
Making furniture in your shop may save your company money compared to purchasing finished furniture. Moreover, it will increase your profit.
Profitability of furniture-making business in Kenya
With the right skills and creativity, the furniture business is very profitable in Kenya. Many companies fail to realize that their customers desire distinctive and high-quality goods.
Location is another factor that might influence the success of a business. A reasonable profit margin would be 40 percent, considering the time and resources spent producing furniture.
Read also, How to Start a Garbage Collection Business in Kenya.
Read also, How to Start a Delivery Service Business in Kenya.