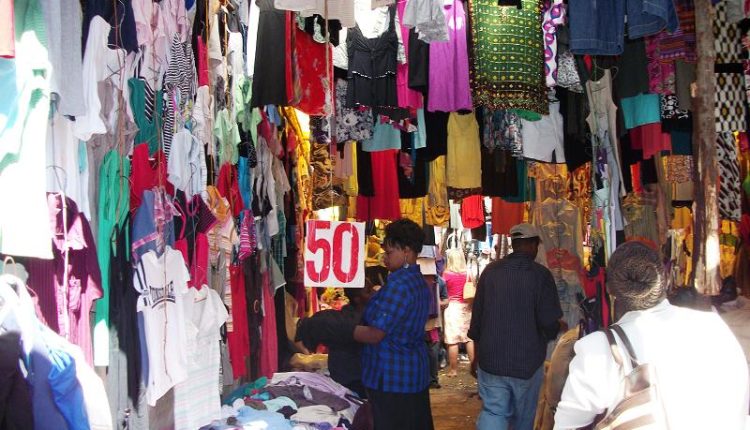 Top Affordable Shopping Destinations in Nairobi on a Budget
When finding affordable shopping options in Nairobi, there are plenty of places where you can get great deals without breaking the bank. This article provides a comprehensive list of places to purchase items for the lowest possible price in Nairobi. Whether you're looking for groceries, household items, clothing, or even car parts, here are the best places to shop cheaply in Nairobi.
Top Affordable Shopping Destinations in Nairobi on a Budget
Cereals – Nyamakima near Molo Matatus is a great place to buy reasonably priced grains. You can also find apples and other fruits there.
Diapers and Bar Soap – For affordable diapers and bar soap, visit OTC, a reliable shopping destination that caters to budget-conscious consumers.
Homemade Detergent Chemicals, Bleach, Fabric Softener, and Disinfectant – The OTC building is the ideal place to acquire these products. Knowledgeable sellers are available to guide you on proper mixing techniques.
Beauty Products and Jewelry – Perida Centre on Dubois Road is a great place to find affordable beauty products and jewelry.
Vegetables – Marikiti and Gikomba markets are the go-to places for fresh and inexpensive vegetables.

Photo/Courtesy

Vegetables for Eastlands Residents – If you reside in Eastlands, visit Korogocho market located at the Dandora-Kariobangi roundabout. Buy vegetables from the lorries, often cheaper than inside the market.
Meat – Ndonyo Market in Dagoretti is the best place to get affordable meat.
Fish and Kienyeji Chicken – Gikomba market is the ideal destination for fish and kienyeji chicken. Ask for the building opposite the newborn clothes section, which is situated on the right as you walk towards the market.
Fish – Alpha Foods on Road A and Enterprise Road offer a great selection of fish.
Wine and Alcohol – Opposite Kensilver Matatus on Dubois Road and the hawkers' market building on Accra Road, where the 2NK matatus are located (3rd floor), you'll find numerous wholesale shops offering wine and alcohol at competitive prices.
Utensils and Plastics – Kamukunji is the place to go for all your household items, including utensils and plastics.

Photo/Courtesy

Prescribed Medication – Check out Transchem next to the bike shop above or the Transchem opposite Afya Centre for affordable prescribed medication. Sinai Chemist at the Nairobi Textiles building is another budget-friendly option. Accra Road also has several cheap chemists.
Panties and Bras – Visit the junction of Accra Road and River Road, directly opposite Kobil Petrol Station, where you'll find a small corridor selling panties and bras at better quality and lower prices. You can also buy kids' vests, bikers, boob tops, and tummy trimmers there.
Shoes – For heels, flats, sandals, and sports shoes, head to the Bus Station. Kamukunji is the place to find doll shoes. Lastly, for heels at better prices compared to Backyard Shoez (e.g., Forever 21), go to Emirates Collection on Tom Mboya Street.
Official Dresses, Skirts, and Trousers – Amal Plaza in Gikomba, near the City Council toilet at the Bus Station, offers affordable options for official dresses, skirts, and trousers.
Khaki Trousers – Kenyatta Market is where to find quality men's khaki trousers.
Kids' Clothes – Gikomba, Kwa Cucu, Toi Market, Kamukunji, and Eastleigh are the go-to places for affordable kids' clothes.
Curtains and Carpets – Amal Plaza in Gikomba and various malls in Eastleigh offer a wide selection of curtains and carpets at affordable prices.

Photo/Courtesy

Gym Wear – Directly opposite The Bazaar towards Koja, you can find quality gym wear. You can also buy tops at night outside Jade Collections.
Hair Braiding – Old Nation is the cheapest place to get braiding hair.
Fabrics – For Vitenge, go to Nairobi Textile upstairs. Cheaper materials can be found on River Road, opposite Bata Mini Price. Zion Kitenge, located past KCB on River Road and Eastleigh, is also worth checking out.
Toys – Kamukunji and Mutindwa in Eastlands are the best places to find high-quality and affordable kids' toys.
Bedding – Kamukunji is a place for duvets, bed sheets, bed covers, and mosquito nets. Kwa Cucu in Gikomba is another option for bed sheets and other bedding.
Fiber/Pillow Filling and Sofa Fabric – These items can be found at Gikomba.
Car Spare Parts – Impala on Tom Mboya Street is a reliable place to buy durable and affordable car spare parts.
Water Storage Tanks – Kamukunji offers a variety of water storage tanks at competitive prices.
You can find great deals on various items in Nairobi by visiting these budget-friendly shopping destinations.
Read also, How to Build a Virtual Assistant Bot for a Kenyan Business