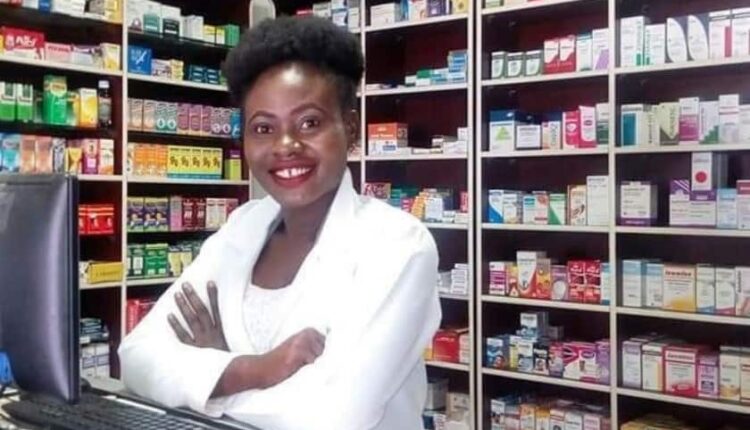 How to Start a Pharmacy Business in Kenya
A degree or diploma in Pharmacy is essential when opening a retail pharmacy business in Kenya. In this article, I will discuss the main things you need to know when starting a pharmacy business in Kenya that can make you a profit.
The pharmacy business is one of the few businesses that are not easily affected by economic changes in Kenya. Pharmacies serve as a vital support system for hospitals. They contribute to the reduction of hospital overcrowding by treating acute ailments.
Here is how to start a pharmacy business.
Requirements for starting a pharmacy business in Kenya
Academic certificates (a diploma or degree) of pharmaceutical Technologists and testimonials.
Registered your business as a sole proprietorship, company, or partnership.
Have an enrollment certificate from the Pharmacy and Poison Board of Kenya
Chemist premises floor plan
Premises registration application
How to start a pharmacy business in Kenya
1. Market research
Learn as much as possible about the pharmaceutical industry by doing a comprehensive market study, then create a complete and detailed pharmacy business plan that you can use as a guide for running your business.
2. Location
Identify a suitable business location to establish your business. You should open your pharmaceutical business in a growing neighborhood. The place must be convenient for consumers who want to walk there. Thus it is best if it's close to residential areas.
3. Business Registration
Make the business a legal entity through registration through the eCitizen.
4. Acquire business permits and licenses
You will be required to get a trading license from the county government. A pharmacy trading license is 10,000 per year, and a practice license (is Ksh 2500).
5. Capital
Your company's funding may come from various places, including your savings, loans from financial institutions, and contributions from members of your own family, amongst other possibilities.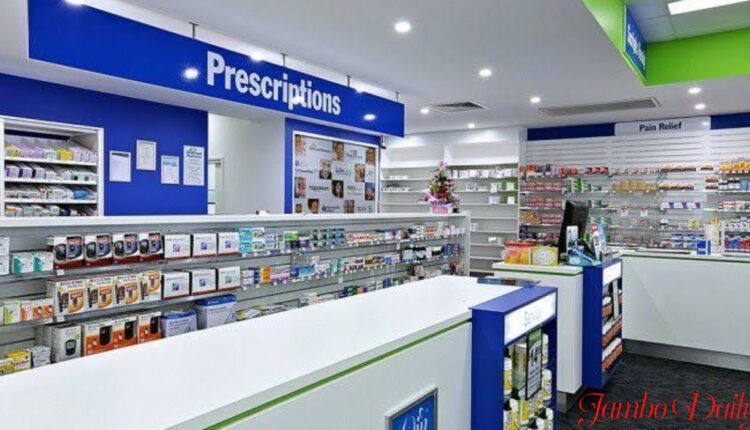 Pharmacy business premises
There are three approved pharmacy premises in Kenya;
A pharmacist premises – for business pharmacist operations.
Premises for wholesale – for wholesaler pharmacist operations.
Premises for a pharmaceutical technologist – for a pharmaceutical technologist operation.
Read also, How to Start a Juice Business in Kenya
A retail pharmacy business application forms
Annex 1 is a confidential questionnaire for chemist premises.
Form 27 is an application for an annual practice license.
Form 4 is an application for registration of premises.
Wholesale pharmacy application costs
The below cost applies to pharmacists and Pharmaceutical Technologists who want to start their own wholesale pharmacy business.
Wholesale dealer's license – Ksh 5,000.
Annual Practice License – Ksh 2,500.
Premises registration – Ksh 5,000.
Read also, How to Start a Maize Milling Business in Kenya 
 Starting capital for a pharmacy business
Pharmacy businesses require a large initial capital investment. Starting a retail pharmacy business in Kenya might cost anything from Ksh 500,000 to Ksh 1.5 million. Costs will vary based on factors such as business location and size. The initial investment is broken down as follows:
Stock – Ksh 500,000
Equipment – Ksh 50,000
Practicing license – Ksh 2,500 per year
Trading license – Ksh 10,000
Premises registration – Ksh 5,000
Three months rent – Ksh 30,000
How profitable is a pharmacy business in Kenya
The retail pharmacy business is lucrative if established in a high-traffic and high-income location. A chemist's average daily earnings range from Ksh 4,000 to Ksh 10,000. If you invest now, you may quickly see a return on your money.
Read also, How to Start a Website hosting company in Kenya 
Read also, How to Start a Bar Business in Kenya