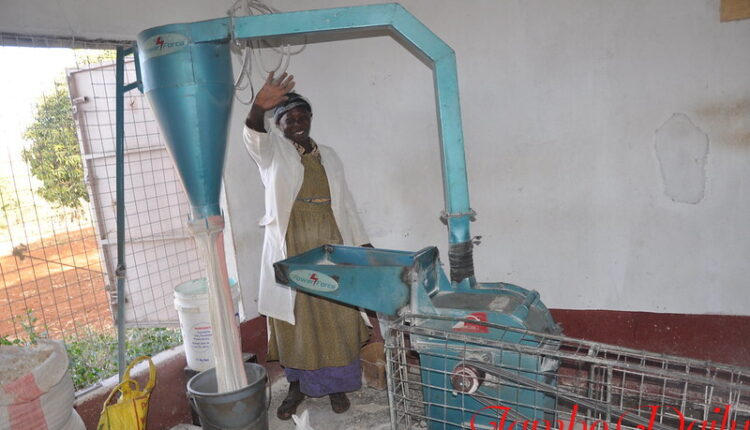 How to Start a Maize Milling Business in Kenya
Kenya's staple food is Ugali, made from maize flour hence the increase in demand for the maize milling business. This article will provide a complete guide on establishing one for anyone thinking of opening a maize milling business in Kenya.
New maize flour prices are making the flour available in stores more expensive. The increased demand for maize flour may be attributed to several things, the most prominent of which are climate changes and increased fuel prices.
In all this upheaval lies a window of opportunity just waiting to be seized. Un-sifted maize flour is in great demand due to the high cost of packaged maize flour.
As such, you should grasp the chance to launch a posho mill in your community. Here is how you can start;
How to Start a Maize Milling Business in Kenya
1. Market research
Several things must be taken into account before starting a maize mill company. Consider if you'll use diesel or electric motors to power your maize mill. You should consider the demand for maize flour and how competitive the market is. Check the availability of maize, too, for sufficient supply.
2. Business Location
Choosing a suitable location and building for your maize milling business is crucial. Your business will have difficulty taking off if your location is undesirable or difficult to reach. Consider the size of your facility and the storage you'll need while picking a place.
3. Buy the suitable milling machine
Spending should be kept to a minimum for a startup to succeed. Establishing a posho mill requires careful budgeting since even the smallest investment in the equipment may quickly accumulate up. The quality and production of your milling machine are crucial to the success of your business.
4. Acquire Business Licenses
Obtaining the appropriate permits is essential before opening a maize milling enterprise. Having a single business license is required and costs Ksh 5,000 per year. Since you'll be handling maize flour intended for human consumption, a health certificate is also required. Large-scale maize milling operations require KEBS approval.
5. Get reliable suppliers
Do you plan to grow the maize or get it from other farmers? Do your research and choose a trustworthy and long-term provider if you need to buy maize from somewhere other than your farm. Signing a contract with your supplier might help you avoid errors and expenses.
6. Marketing
Posters printed and displayed in public spaces like shopping centers and office complexes can help spread the word to more people. Word-of-mouth marketing is an effective strategy, particularly in rural regions. By tracing trustworthy and well-organized supply chains, you can ensure that your flour reaches consumers countrywide—research appropriate supply chains for distribution in your desired market to avoid overwhelming your company.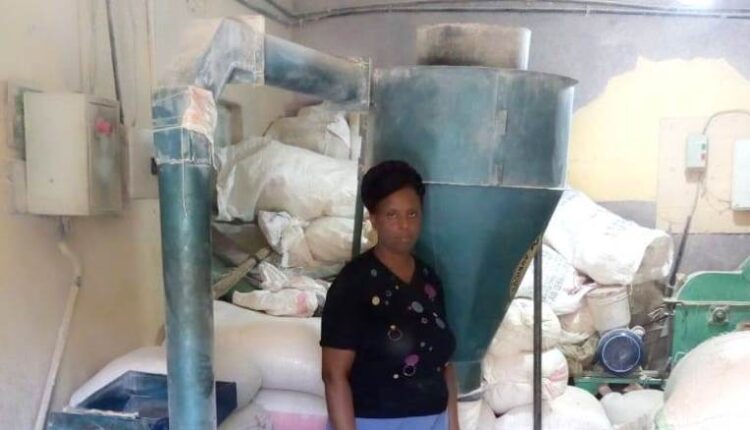 Starting capital for a maize milling business in Kenya
The type and size of machinery you intend to purchase will determine the starting capital for a maize mill business. The initial capital of at least Ksh 130 000 is required. Below is the cost breakdown;
Maize mill – Ksh 100,000
Rent – Ksh 10,000
Business licenses – Ksh 7,000
Electricity or diesel – Ksh 4,000
Read also, How to Start a Website Hosting Company in Kenya
Is the maize milling business profitable in Kenya?
Profitable maize milling businesses rely on a steady stream of consumers. Success depends on establishing prices effectively. Huge gains are possible in high-income regions. You can make more than Ksh 25,000 per month operating a posho mill in a middle-income neighborhood.
Read also, How to Start a Bar Business in Kenya
Read also, How to Start a Bakery Business in Kenya